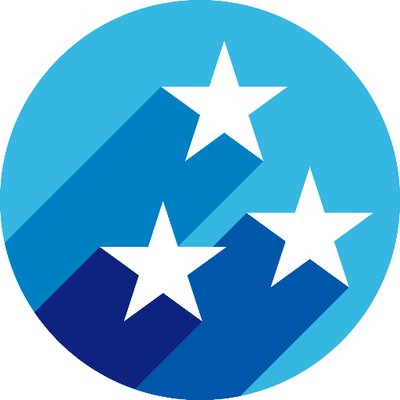 JOHN LANAHAN, director of capital formation for Launch Tennessee, says the nonprofit fully understands its new discretionary role in choosing where to make roughly 20 Seed-stage investments from its recently launched $1.7MM IMPACT Fund I.
In-line with criteria established for operation of the new fund, all new LaunchTN IMPACT portfolio companies must be dedicated to solving "fundamental social, environmental and economic challenges," according to its website.
Prior to creation of the IMPACT fund within LaunchTN earlier this year, LaunchTN's investment fund-related duty since its founding was limited to administering "rules-based" (non-discretionary, non-subjective) venture-capital disbursements totaling about $29.7MM.
That nearly $30MM was provided to Tennessee in 2011 by the U.S. Treasury under the SSBCI (State Small Business Credit Initiative), as reported as the time.
Returns from that initiative -- which was incorporated in Gov. Bill Haslam's INCITE economic initiative of 2011 -- were recently essentially rolled-into the inaugural IMPACT fund.
Though further steps are inevitably uncertain, impressive results of LaunchTN's deployment of its one-time tranche of dry powder could lead to consideration of creating additional funds in future.
In its earlier role as INCITE administrator, LaunchTN was neither expected nor allowed to determine which companies received investment. Rather, on basically a first-come, first-served basis certified investors who queued at the INCITE window as accredited, confirmed targeted companies as qualified, and managed prescribed co-investment disbursements.
As Venture Nashville previously reported, the program was widely regarded as a boon to the state's nascent entrepreneurial sector.
Notably, one informal analysis of the results suggested that at least 75% of in-state investors who were approved for direct participation in the INCITE program seemed to come from Middle Tennessee, while approved out-of-state investors seemed nearly equal in numbers to Tennessee investors resident in the state's other two Grand Divides.
John Lanahan
Asked in September whether or not LaunchTN might use its new discretion to avert regional concentration of investments, Lanahan told VNC via that "diversity across the state is something we think about, but we aren't necessarily trying to force geographic distribution [of IMPACT investments]. We think [and] hope that will come naturally given our statewide partner networks (investors, VCs, service providers, etc.) but we want to fund the best and most promising companies. At the end of the day, it's a 25% match so we'll still need private dollars at the table in order for us to match."
Lanahan's emailed comments continued [paragraphing added for readability]:
"The size of the fund is [a] larger driver for discretion. We want to ensure that those limited dollars are going to the most promising/impactful companies that TN can offer.
"If [the IMPACT fund involved] a 'checklist' match like the INCITE, the $1.7m could easily be gone in 3-6 months and you'd really only be supporting companies based off fundraise timing. Discretion allows us to make investments over a 2-3 year time period and be opportunistic when promising companies emerge.
"Another insight we've received from conversations about the Impact Fund from multiple partners is the opportunity to engage people interested in impact investing. The feedback we received was that individuals are interested in the space and want to get involved, but there's no real mechanism to process deal flow and perform due diligence (so they ultimately don't invest).
"Over time, I think we could actually serve as this mechanism and give individuals the opportunity to invest alongside [LaunchTN] in order to get additional investors off the sidelines and allow us to pull together greater amounts of capital than what we could provide directly."
Lanahan added that LaunchTN had also given some thought to the possibility of creating "an informal, statewide angel group" with which LaunchTN could share results of its diligence efforts.
Prerequisites to such a move would include establishing LaunchTN-IMPACT "credibility and a deal flow pipeline, building a repeatable process, and building relationships across the state. Without discretion, this potential end goal is not an option," Lanahan emphasized.
Charlie Brock
He also said: "Lastly, I think we're in a place now that we have the expertise to evaluate deals. Given my background and [CEO Charlie Brock's] background as investors, network/dealflow support that [Chief Program Officer Jill Van Beke] can provide through [the six partly state-funded regional entrepreneur centers] and her network, and a sharp [capital formation] analyst in George Curran, we think we can fund the best companies making the most impact in TN.
"We'll also have the backing of our investor committee, who bring additional investment expertise and whole will ultimately have the final vote in the decision-making process. It's a great way for us to leverage their expertise and provide a sanity check on our end!" Lanahan added.

Though formation of the IMPACT fund strikes most observers contacted by VNC as at least a modestly bullish development, it must be noted that the rules-based nature of the previous INCITE program has more than once been cited as an advantage for LaunchTN, in that its lack of freedom in targeting investments essentially innoculated the organization from charges that it was "using tax money to pick winners," while also possibly alleviating concerns about conflicts of interest.
Materials provided by LaunchTN earlier this year on the then-still gestating IMPACT concept explained that the purpose of IMPACT is "to seed as many promising Tennessee entrepreneurs as possible to increase the likelihood of success. The best use of this small fund is to reinvest the money back into Tennessee's entrepreneurial ecosystem. Ultimately the goal of an LTN investment is to help get a company to revenue via capital and programmatic support and make the company attractive additional follow on capital. It's a model that at least 18 other states have followed across the country in order to keep promising companies from leaving the state in search of early stage funding."
The LaunchTN IMPACT program is described today on the agency's website in these terms:
Impact Fund Details
The Impact Fund financing is a dilutive investment. Accepted investment vehicles are SAFE notes, convertible notes, and equity rounds
LaunchTN will not take board seats or set deal terms but will provide ongoing support and access to a variety of resources
Companies located anywhere may apply for funding but they must be willing to build the majority of their company in Tennessee
LaunchTN will match private investors at 25%, with a maximum check size of $150,000
Impact Fund Eligibility Guidelines
Companies must meet 'high-growth' criteria, defined as:

Unique, differentiated product or service
Clear, compelling value proposition
Scalable product and business model
Large target addressable market, ideally greater than $500m
Knowledgeable, coachable founding team
Exit potential

Companies must be for-profit and returns-focused with a core business that solves social or economic challenges in agriculture, healthcare, sustainable living, education, clean energy or financial services
Headquarters must be in Tennessee, or the company must be willing to relocate (headquarters defined as having at least 60% of full-time employees performing majority of their work in Tennessee)
Must have at least a minimum viable product (idea-stage companies are too early)
No more than 20 employees
Generating less than $1m in revenue

Currently raising a Seed or Series A round that should provide at least 12 months of runway as determined by financial projections
Progress the company to clearly defined milestones

Have clear use of funds with line items for specific business functions (new hires, marketing, development, etc.)
Investment Details
$50k to $150k check size
Roughly 20 total investments in Fund I
SAFE notes, equity, and convertible debt will be considered
Impact Fund dollars will be invested on the term sheet negotiated by matched investors
VNC Notes: A report on results from the national SSBCI program (manifest in Tennessee as the INCITE program fund) was published a year ago in behalf of the Treasury, with primary authors including Eric Cromwell and Dan Schmisseur of Nashville-based Cromwell Schmisseur LLC. That program report is online here.
Cromwell Schmisseur was established in 2010, shortly after its founders left their respective roles as CEO and VP-Operations and Strategy at Tennessee Technology Development Corporation (TTDC), now operating with the dba Launch Tennessee. VNC
. last edited 19 Oct 2017 0821
---