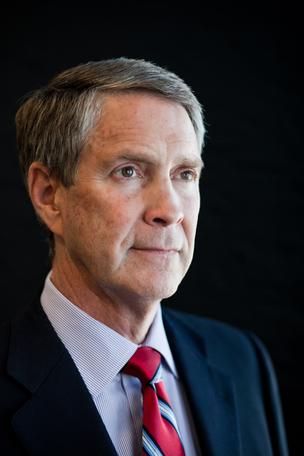 Frist, et al, on Jan. 13 said they're putting that $40MM into creating CareBridge, that provides comprehensive management solutions to support long-term support services. In the process, they'll rollup Knoxville-based HealthStar and Chicago-based data/payments player Sinq Technologies. The group will offer a tech solution for patient-provider communication, claims billing, predictive modeling and decision support. Investors aboard include OAK HC/FT, Google Ventures, Arthur VanOsDale and others. Management includes Mike Tudeen, Shubash Singh as chief product officer, former PopHealthCare Chief Medical Officer Melinda Henderson as CMO, and former Aspire Health COO Diane Seloff as chief integration officer. Read their full release here.- Editor
WILLIAM H. "Bill" FRIST MD, the surgeon, former U.S. Senator, philanthropist, private-equity investor, policy advocate and Swiss Army Knife of healthcare ventures, recently joined colleagues in an SEC filing that struck us as a brain-teaser waiting to be solved.
A week ago, on January 2nd, Frist and three colleagues from the their former Aspire Health, which sold in 2018 to Anthem (ANTM), made a minimally revealing filing regarding their intention to raise $35MM via issuer RSV QOZB LTSS Inc. (hereafter, RSV), which was previously named Russell Street Ventures Holdings Inc., based here in Nashville.
Venture Nashville research shows that since December 2018, the group has registered in Tennessee not only that entity, but also RSV QOZB I Inc.; RSV QOZB II Inc.; RSV QOZB LTSS Inc.; and, RSV QOZB Rural Inc.
A representative of RSV yesterday declined to comment on any of this.
Nonetheless, there is reason to hope something very compelling is about to emerge from what we sometimes think of as the Frist innovation lab.
Disclaimer: Spurred by last week's enigmatic filing, we outline below an absolutely hypothetical scenario that might or might not seem reasonable or valid, and which might or might be anywhere near the ballpark.
First, the knowns: The filers reported they'd raised $17MM as of a week ago for an entity in the "Other Technology" industry group and they expressed confidence they'd have the entire $35MM raised within a year, or less. A similar filing was made a year ago, targeting a $5MM raise, also for "Other Technology." So, at least $40MM could be going to a single overall purpose. Bill Frist's name was not on the earlier filing. Filings here.
Updated 12:36 p.m. - Following initial publication of this story, VNC reader feedback pointed to one or more patented or patentable technologies (RFID and related) apparently assigned and-or available to RSV QOZB LTSS Inc., which technologies enable patient and caregiver tracking, time-stamping of care locations, transport and other functions useful in monitoring charges, billing and other revenue cycle pieces by hospitals or other users, in the interest of reducing fraud, waste and abuse.
The hypothetical scenario described here would lead to creation of a tech-enabled healthcare services entry that might be created as a joint venture among one or more companies, for purposes of helping individual residents and businesses that are within one or more of the new Qualified Opportunity Zones (QOZ) to identify, secure and/or deliver affordable healthcare services, products or devices, with those businesses successful operation leading to increased job opportunities, household income and, potentially, a degree of wealth within the QOZ.
As VNC has reported, the QOZ program seems to be gaining traction among Tennessee investors.
If you think that's premature or even kookie, take a look at this PwC paper, "Opportunity Zone program offers social determinants of health opportunities" and peruse this column, dubbed "Health Care and Opportunity Zones: The Game Begins."
Ponderables: We don't want to overlook the "B" in "QOZB." It might simply be a way of distinguishing it among a series of entities, but there's also a chance that one of the new entities could be formed as a for-profit Certified B Corp and/or as what recently became known in Tennessee as a for-profit benefit corporation (FPBC). B-Corp status is widely believed to innoculate mission-oriented ventures from lawsuits from shareholders who complain the company has been placing social impact, sustainability, etc., above maximizing corporate shareholder value.
It also occurs to us that the organization or network ultimately formed around RSV could take the form of a consortium that could quickly address healthcare needs in thousands of QOZ communities nationwide.
Next: We mentioned above "social determinants of health." Well, that concept is closely related to "LTSS" - Long-Term Services and Support. That might take care of the "LTSS" acronym in the issuer's name.
According to CMS, LTSS is a relatively new phrase that covers community-based services for everything from toilet help and cooking, to eating, medication management, cooking, driving, managing money and much more. Here's the CMS page on LTSS.
People and Allies: Here, we emphasize that one of the folks on the RSV filing is Ann Lamont, a former board member of both Aspire Health and of HCA, Hospital Corporation of America, among numerous other roles. Lamont is also cofounder and managing partner for OAK HC/FT (holding the healthcare and fintech portfolio). Healthcare and Fintech are inseparable and their intersection represents a strategic economic-development target that Nashville has not fully addressed.
The two others who are on both RSV filings of the past 12 months are Brett Jackson, a former Stephens investment analyst, Aspire exec and Pharos Capital associate; and, Cory Brown, Aspire's former chief legal officer and now counsel for Phynet Dermatology LLC, a practice and revenue cycle management executive, and the guy who signed the RSV filings.
Also for the record: There is nothing in the RSV filing, per se, that suggests any direct relationship between RSV and other firms with which Frist is associated, including PE Cressey Co. (Chicago, Nashville) or Frist Cressey Ventures (Nashville).
It's worth noting that our research for this story shows that State records online say that Russell Street Ventures LLC was previously named Aspire Capital Partners LLC.
Brad Smith
This morning, that entity's registered agent is still listed as Brad Smith, the former CEO of Frist-backed Aspire Health, which was acquired by insurer Anthem in 2018. That registration probably needs an update: Smith, 37-year-old Harvard grad, Rhodes Scholar and erstwhile campaigner for former U.S. Senator Bob Corker (R-Chattanooga), recently became deputy administrator and director of the Center for Medicare and Medicaid Innovation (CMMI), within CMS. We don't know whether or not Smith's CMMI portfolio is likely to include any related responsibilities.
Onward: Given the immense personal and institutional networks of Frist and his existing allies, one can easily imagine any number of additional pieces of the pie coming together to form either an independent platform or a bilateral or multi-party joint venture or consortium -- hopefully, an entity with a strong new umbrella brand that rolls more trippingly off the tongue than RSV Etc.
One of a handful of very logical RSV partners would seem to be Brentwood-based MyNexus, the board of directors of which includes Bill Frist, as well as Executive Chairman Wally Dant, erstwhile HCA home health SVP; and CEO Juan Vallarino, who spent 21 years at HCA in an array of important roles.
MyNexus says it has transformative technology to support the care management intelligence and guidance for patients, particularly those with chronic conditions.
Particularly relevant in this scenario is the fact that MyNexus describes on its site a very robust commitment to serving communities through its MyNexus CARES program. And, it is far along in securing complementary partners, including Baton Rouge-based Amedysis (AMED), the provider of home care, hospice and related services.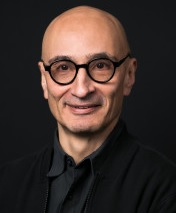 Juan Vallarino
In this context, it could also be significant that MyNexus co-founder McArthur VanOsDale recently stepped out of the CEO role there, handing the reins to Vallarino. That's not an uncommon occurrence in the life of well advised, well capitalized startups that plan to ramp growth, particularly if that growth might include such inorganic steps as JV, M&A or other material partnerships.
Scanning potential allies more broadly, we note that Bill Frist is a member of the board of Accolade Inc., which is all about health and wellness, helping employees navigate healthcare benefits -- and is HQ'd in Pennsylvania with its HQ2 in Seattle (home of Amazon Healthcare).
Accolade plays a potentially pivotal role in workforce health and in commensurately reducing employers' lost productivity and medical spend. Read more here.
In October, Accolade director Frist was associated with a filing on a $20MM raise filed for by San Jose-based Accolade. Crunchbase says that was a corporate round taken out by Louisville-based Humana. Earlier this week, CNBC (a unit of Comcast-owned NBCUniversal) and other media said that "people familiar" with the matter were saying that Accolade tentatively plans to pursue an IPO later this year. Accolade is said to have previously raised more than $230MM in private capital. In such context, a smaller private raise often proves to be part of a bridge to IPO, and sometimes allows investors to get in late.
Ann Lamont
Similarly, Ann Lamont's OAK HC/FT has been a major investor in Komodo Health. Komodo announced two days ago that Andreesen Horowitz had joined its fanclub, along with OAK, McKesson Ventures, et al.
Komodo says that its technology "delivers the insights needed to detect disparities in care delivery, identify interventions, and ultimately make a material difference in patient outcomes."
Frist has since 2014 served as a director for public Teladoc Health Inc. (TDOC), based in Purchase, N.Y.
Teladoc's virtualized, integrated clinical solutions are inclusive of telehealth, expert medical opinions, AI and analytics, and licensable platform services. In the social-impact context, Teladoc has been known, for example, to provide free Teladoc access to victims of the California wildfires.
Other potentially synergistic helpmates may reside in the Frist Cressey portfolio, in which a number of startups have recently received new or follow-on investment (including Relode, ObjectiveGI, Stratasan, et al).
Organizations in the Greater Nashville area that might be able to join and/or leverage this imagined RSV venture include the Center for Medical Interoperability, HCA, Vanderbilt University and Vanderbilt University Medical Center, Nashville Health Care Council, Nashville General Hospital, and the Healthcare Project at the Nashville Entrepreneur Center. Of course, a multitude of other local and regional players in healthtech, biosciences, healthcare delivery, pharmacy, data/analytics, and other segments could also add value.
Among the many other ponderables: Who are the CEO, COO, CISO and chief medical officer of this broadly imagined network to be?
Given the priorities of governance and strategy, who are the chairperson and directors to be; and, what experts might be lured onto one or more outside advisory boards?
If a scenario such as the one we've outlined here actually comes to life, these and other roles will be crucial and determining.
Again: All the foregoing is a thought experiment. That said, it is truly interesting to contemplate the possibility that, while Nashville has made only modest overt response to the 2016 Brookings Institution report that alerted us to the fact that Nashville had a use-it-or-lose opportunity for a leadership role in U.S. healthIT, a scenario such as the one outlined above -- a scenario that uses technology and public policy to put People more solidly at the heart of healthcare -- might not only do a lot of good, but also raise Nashville's stock with respect to digital health, analytics and more.
If you have thoughts to share, please write Milt Capps via LinkedIn. VNC
. last edited 1236 10 January 2020
---