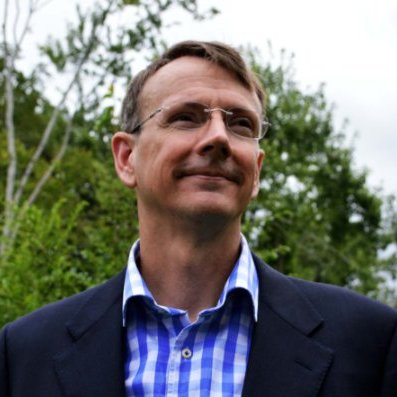 EXPRESSION Health Analytics, which offers a strategic growth and development platform for outpatient providers and their advisors, has a Seed raise underway and is likely to pull the trigger on a Series A in 1Q 2017.
Angels with Nashville-based NueCura Partners and Expression founders have thus far committed roughly $300K of the projected $500K Seed financing. Expression offices are in Nashville's Green Hills.
A letter-round early next year is likely to be in the $3MM-$5MM range, co-founder and CEO Jeff McDonald confirmed for VNC.
Currently, the sweet spot for application of Expression's "predictive and prescriptive" analytics is within the bounds of mergers and acquisitions, de novo development and other inorganic transactions, as well as in the context of market entry, provider alignment, network impact, strategic product mix and other organic moves.
Though McDonald said the company's most energetic push is toward pre- and post-acute care providers (think homecare, surgery centers, physical therapy centers, et al), the company has also gone-live with white-labeling for consulting and advisory firms that have their own clientele.
Further, Expression is serving strategic decision-making by a healthIT solutions providers with a large installed bases, he said.
By focusing on non-acute segments of the healthcare continuum, Expression is targeting providers who -- unlike hospital systems and payers -- have not enjoyed access to predictive analytics and other resources that improve high-stakes strategic decision-making.
The company is likely to be at a $4MM revenue runrate by year-end, reaching the breakeven milestone early in 1H17. Expression has 10 FTEs in the U.S. and four offshore, said McDonald, who is 51.
McDonald confirmed he anticipates a Series B raise, with an eventual sale to a strategic bidder the most likely exit scenario.
The CEO said strategic and venture investors have expressed interest in future participation, and he continues to have conversations with Tennessee-based institutionals.
Seed proceeds have thus far been dedicated to initial platform build, further infrastructure, more data assets, and automation of growth and integration processes that are supported on the Expression platform.
Series A funding will help address modeling for key market segments, data science, intellectual property strategy, and lifting infrastructure from "several hundred terabytes" to petabyte scale.
The company is positioned to compete with such entrants as Accenture and The Advisory Board, and does not see itself competing with such locals as Applied Health Analytics, said the CEO.
McDonald serves as the board's chairman and currently holds 40% of the startup's equity. NueCura provided convertible debt.
Other voting board members include San Diego-based Rick Hernandez, a member of the prominent Tech Coast Angels; and, two executives -- Sean McEnroe and Bob Leonard -- who are both with ATI Physical Therapy, which is backed by Advent International, an international private-equity firm.
McDonald, Leonard, McEnroe and Dana Goldberg, who is head of research and strategy, are the company's co-founders.
McDonald previously served as Ricoh's national director for healthcare innovation. He was also Connecticut startup eVariant SVP for product and platform variation, and served nearly a decade with IKON Office Products, in a range of consulting, systems and product roles.
Current outside advisors include attorney John Voigt of Sherrard Roe (SRVH), and Pinnacle Financial bankers. Accounting is inhouse with Jay Galbreath, finance and operations head.
McDonald, his wife and their three children reside in Hickman County. The company was chartered here in 2014. VNC
.
---