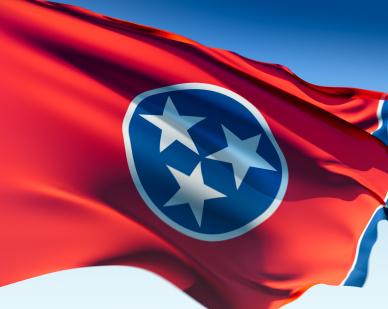 THROUGH August 2, 2021, the Tennessee Department of Economic and Community Development (ECD) is asking for survey responses from business owners, entrepreneur support workers, and principals in disadvantaged business enterprises, in order to help Tennessee secure $65.4MM in federal funding via the U.S. Treasury-funded State Small Business Credit Initiative (SSBCI).
The TN-ECD SSBCI page here includes a direct link here to the fairly brief survey.
Survey questions relate mainly to each respondent's profile and call for assigning priorities to various forms of support, including desired training, regulatory changes, equity or loan facilities, and related matters. There is room for comments, as well.

The Administration of Gov. Bill Lee notified Treasury two months ago that it intends to participate in the SSBCI program -- which is funded at a total $10BN nationally. It's essentially Version 2.0 of the much smaller SSBCI initiative Treasury that operated 2011-2017.
In 2011, then-Gov. Bill Haslam packaged $29.7MM from the original SSBCI program with other state programs, in pursuit of heightened economic impact.
The first SSBCI funding came not long after the state had separately adopted the TNInvestco capital formation program, now essentially exhausted.
A 2017 review of states' annual SSBCI reports for the U.S. Treasury showed that Tennessee and 39 other states that used SSBCI funding for venture capital programs on average achieved a 12.76x leverage ratio by supporting new financings, while Tennessee individually achieved a leverage ratio of 5.57x (see chart on page 22 and 45 of that report here). A broader 2016 SSCBI program evaluation -- which was partly the work of Nashville-based consultants Cromwell Schmisseur -- provided important context here.
ECD has not yet said publicly what key components its SSBCI program will have, leaving temporarily uncertain what -- if any -- types of equity or lending facilities might be funded; and, whether some or all program components will be managed by ECD inhouse, or via its nonprofit NGO, Launch Tennessee (Tennessee Technology Development Corp.), or by one or more other potential partners.
A few months ago, LaunchTN CEO Van Tucker told VNC she was preparing a proposal for her organization playing a key role in managing the SSBCI program.
There's been no hint of ruling-out dividing SSBCI duties among two or more entities.
Updated, July 12, 2021, 1128: ECD confirmed it's still waiting for further information regarding Treasury rules for management of state SSBCI programs, prior to issuing an invitation to hear of interest on the part of potential program managers.-Ed.
See Venture Nashville's previous in-depth reporting on SSBCI in Tennessee here.
Describing its current survey effort, the Tennessee ECD website notes that the State of Tennessee "has already engaged numerous stakeholders for the program," an apparent reference to its efforts during the "Discover" phase of its ongoing work.
The State is now in the SSBCI program "Design" stage, which extends through September, following by education, marketing and other "rollout" activity that would occur in the "Deploy" stage, during 4Q CY 2021, and beyond.
In following-through with a proposal, Tennessee must submit its proposed program by December 11.
If, for any reason, Tennessee does not ultimately apply for SSBCI funding, individual municipalities may apply through March 11, 2022. Treasury timeline here.
At multiple points in SSBCI materials reviewed by VNC, Treasury emphasizes that each state applicant must provide "a description of how the State will expeditiously utilize funds to support small businesses, including business enterprises owned and controlled by socially and economically disadvantaged individuals, in responding to and recovering from the economic effects of the COVID-19 pandemic.''
The U.S. Treasury invited comment on the planned SSBCI program during May 20 - June 4, 2021, with two entries in the searchable comments archive mentioning Tennessee in the context of concerns about low/moderate-income and disadvantaged segments of the population served; and, regarding some alleged limitations on use of fintech-enabled services for program participation in Tennessee.
. last edited 1838 10 July 2021
---