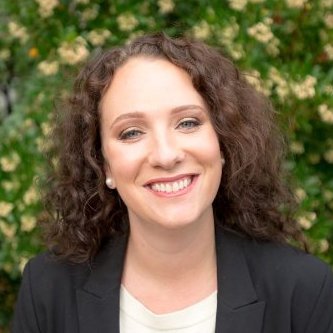 WAITING for a check represents a sort of baptism of fire for freshly minted entrepreneurs.
That's particularly true when they're like Vrion Holdings Founder Trisha Fridrich, who's also juggling her way through her final year of studies for an MBA within Vanderbilt University's Owen Graduate School of Management.
Fridrich, 34, recently won a $25,000 grant through Owen's annual competition, which is funded by Nashville serial entrepreneur Jim Sohr and wife Leah Eskind Sohr.
She told Venture Nashville she is to receive her Sohr check at the end of this month. Meanwhile, she'll be mulling how best to use that money, while finishing-up her studies.
The priority is likely to be assigned to advancing her technology to "minimum viable product," she said, adding that she's already in discussions with software houses and independent contractors about the matter.
Her Vrion Ticketing platform will be accessible via any PC or mobile browser, and an app may come later. The solution, she said, "is the piece of technology that is really the cornerstone in the backend for accounting and marketing," and supports customer service at the box office.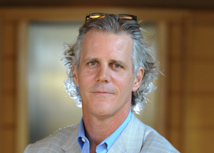 Entrepreneur Sohr
The Sohr program involves no equity exchange, so Fridrich remains 100% owner of her B2B-oriented startup, which is targeting larger travel operators with its mobile ticketing-management solution.
By this summer, Fridrich said she is likely to have charted her path for funding and/or financing the company's growth, in a succession of steps.
Though her business idea came into focus during her first year at Owen GSM, Fridrich's concept was apparently gestating earlier, during ten years' work experience she gained with Ride the Ducks of Seattle, a long-standing family-owned enterprise, where she said she maintains close relationships.
At Ducks, Fridrich held positions including VP for business development; director of finance and marketing; and, marketing and advertising manager, according to her LinkedIn profile. She earned her bachelor's degree in Sociology, with a minor in Chemistry, at the University of Washington.
Asked about exit options, Fridrich said it's early, but a strategic sale at perhaps the 7-year point is a logical scenario. She added that the loves working in the Travel sector and the company could be a long-hold situation.
As to whether she might relocate from Nashville to other Travel-industry concentrations, Fridrich said that there's a case to be made either way. But, she said she currently see tremendous advantages in the Nashville business community, as well as in the form of her Vanderbilt-centric network. She acknowledged that that network may dissipate a bit, if many of her fellow students and advisors migrate elsewhere.
A native of the Seattle-Bellingham area, Fridrich said she is currently advised by Nashville attorney Leslie Stophel MacLellan.
After Fridrich gets the Sohr check, she'll choose her first commercial bank. She'll initially be doing her own books, and is thus deferring selection of an accountant.
VNC's earlier coverage of Sohr Grant recipients has included Mario Avila of Emerge Financial Wellness (originally, Contigo), and fashion entrepreneurs Megan Allen and Abby Watt of Georgie Beauty. VNC
.
---