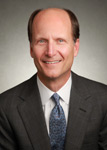 Updated: FCA said in a release March 15, 2016 that Fund VI focuses on early- to growth-stage HealthIT/Techy companies that are disruptive and scalable. It'll make 10-14 investments of $3MM-$6MM each in companies with revenues of $500,000 to $2 million. Our original Feb. 22 story is below. -Ed.
FCA VENTURE Partners in Brentwood apparently is to manage the new $25MM Dioko Health Ventures I LP fund, but principals of FCA and allied Clayton Associates have not yet responded to a Venture Nashville query.
Also, FCA filed last week for a $75MM raise-in-progress for its Fund VI, showing $15MM raised to that point. Our report on FCA/Clayton's shifting approach and its progress on its earlier $53MM Fund V is here.
MedCity News' Stephanie Baum reported last week that FCA has already invested in two firms under Fund VI: Kansas-based AB Pathfinder, which develops autism therapy management software; and, Connecticut-based One Medical Passport, with offerings that help patient manage their personal medical histories.

Regarding Dioko: The new Dioko fund had raised $7MM against its target, as of the filing. Based on a Feb. 17 SEC filing and a Dioko entry on LinkedIn, FCA is to co-manage the North Carolina-based early-stage Dioko fund, partnered with a fund manager Dioko said it was hiring in its undated LinkedIn post.
Nancy Allen
FCA's King and Allen were also named in the Dioko filing, along with Thomas Hearn III and Thomas Johnson, both addressed at Winston-Salem.
Named in the FCA Fund VI raise filing were Matt King and John Burch, both managing partners; Nancy Allen, partner and CFO; and, Principal Andrew Bouldin.
FCA management have not yet responded to VNC queries in these matter. This story will be updated, as warranted. VNC
.
---