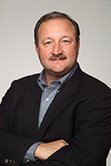 Update: Oct. 28, 2016 - The company reported raising $60MM from investors including Great Hill Partners. 10 May 2016 Capital Confirmation announced it acquired India-based Verifirm on undisclosed terms. 29 June 2015: CCI announced its platform now also supports law firms' requests for confirmations and/or responses from law firms, in addition to supporting banks, auditors and others. Our original Jan. 12, 2015 story is below. -Ed.
CAPITAL Confirmation Inc. (CCI), the early-stage financial-technology company based in Brentwood, is likely this year to reach the $20MM revenue mark and increase its workforce by 25, to 85.
The nearly 15-year-old FinTech venture -- which at its birth worked from a relative's garage and scavenged office furniture from a failed startup -- has been profitable since 2009, generated $15MM revenue in 2014, and has no debt, but a goodly amount of cash on its balance sheet, according to interviews with Chairman and CEO Chris Schellhorn, 64, and Founder and President Brian Fox, 41.
At year-end 2014, CCI said it had users in more than 100 nations, including more than 12,000 audit firms, which serve more than 1,000 banks.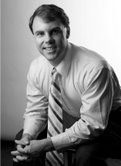 Brian Fox, founder
CCI's platform technologies help users corroborate the existence of cash balances and other assets reported by respondents during audits. Other verticals served include employee-benefit and receivables-payables confirmations. CCI's secure communications network and identity authentication tools enable CCI to conduct a confirmation in hours, minutes or even seconds, compared with the four to six weeks required for doing the same work manually, and with much lower risk of deception.
Schellhorn said the U.S. share of CCI's global revenue is likely to shift from the current 80% to 50% within three years, as it broadens it cross-border footprint, which currently includes a subsidiary in London, a contracted partner in Australia, a CCI-dedicated tech-development shop in India, as well as a 30-person tech operation in Del Ray Beach, Fla.
Emblematic of CCI's global aspirations, perhaps, is its recent announcement of a preferred-provider tech partnership with the British Bankers' Association for the launch of the BBAConfirmation.com a portal "powered by" Confirmation.com. Financial details of the pact were not disclosed.
Further reinforcing CCI's emerging role as a global FinTech provider, its two London executives -- formerly independent British Fintech entrepreneurs Samuel O'Connor and Adam Goodall -- are domeciled within the Level39 FinTech accelerator in the One Canada Building, in the Canary Wharf district of London. Their own confirmations startup, ProConfirm, was acquired by CCI about a year ago.
CCI's internationalization is also reflected in the fact that the company's U.S. banking continues with Nashville-based Pinnacle Financial Partners, while its international banking has grown via Silicon Valley Bank, Fox confirmed.
The company regularly receives calls from VC/PE firms and often from potential strategic bidders, but it has no plans to raise capital, barring a strategically important acquisition (perhaps entering further verticals), which is not currently on the horizon, said Schellhorn. Its most recent acquisition followed a contractual dispute between CCI and Brentwood-based LegalConfirm, a firm which CCI subsequently bought, bringing aboard founder Payton Baran to develop further business in the Legal sector.
No single investor has controlling interest in CCI, though Fox holds the largest portion of equity and Schellhorn the second-largest.
Total investment accepted in the firm since its inception is approximately $11.5MM, said Fox, adding that CCI investors have "no appetite" for further dilution and CCI has no need for extra cash, now. CCI investors received a dividend following the close of its 2013 books, Fox noted. A Series C raise would be next in order.
An IPO is not an attractive option, and an eventual exit to a strategic bidder seems the owners' likely exit route, both Fox and Schellhorn acknowledged.
Clearly, the company has come a long way since the days it queued-up to capture a tabletop at Pancake Pantry to court its earliest investors -- including Crom Carmichael, Angels affiliated with Nashville Capital Network, and Townes Duncan and his Solidus private-equity firm.
As previously reported, the company's surge into profitability in 2008-2009 was spurred in large part by mandates to auditors by major banks, including Bank of America, CharterOne and Citizens Bank. Since its inception, the company has also leveraged news breaking globally about breaches in security in banks and other institutions, to help get its story in front of sector influentials.
CCI outside advisors in the U.S. include attorneys with Sherrard & Roe (Beth Moore), Patterson (Ed Lanquist) and Baker Donelson Bearman Caldwell & Berkowitz (Chris Sloan). Stateside accountants are with Franklin-based LBMC and Tampa-based BrightLine (audit-related).
Internationally, CCI relies for legal counsel on Taylor Wessing (London), Bowman Gilfillan (Johannesburg) and Minter Ellison (Sydney). London-based Michael Davis also provides accounting services.
Fox chartered CCI with the State of Tennessee in 2000, shortly before completing his MBA within the Owen Graduate School of Management, at Vanderbilt University. For more on the backstory, see our 2009 story.
Not long after that, Fox and Schellhorn were introduced to one another by mutual acquaintances with the Atlanta-based law firm, Alston & Bird.
CCI's large Florida presence for its Technology staff is a result of the fact that, when early investors wanted CCI to quit relying almost entirely on outsourced IT/software staff, Schellhorn quickly identified for the CTO slot Jim Hamilton, who had previously worked alongside Schellhorn at VISA International. Together, they were able to recruit to CCI their previous technology staff, based in Florida.
Most of the 20 to 25 hires that CCI expects to make in 2015 will be for sales, marketing and customer service, said Fox.
Both Fox and Schellhorn responded affirmatively when told of local discussion of the possibility of creation of a FinTech accelerator or similar program in Nashville. Their comments on the subject are published here. VNC
---