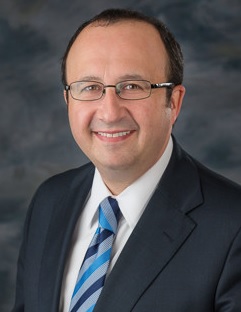 Updated August 31, 2020 - NContracts acquired Banc Intranets (content management), release here. April 21, 2020: New NContracts board members announced, release here. Jan. 23, 2020: NContracts today announced it has sold to SF-based Gryphon Investors. The company's financial and legal advisors in the transaction were SF-based software specialist Atlas Technology Group and Boston-based Choate Hall Stewart. Our in-depth Oct. 15, 2019 story is below-Ed.
NCONTRACTS LLC, the Brentwood fintech and regtech company that is backed by San Francisco-based Mainsail Partners, sees acquisitions as fundamental to its growth strategy, according to Founder and CEO Michael Berman JD.
When interviewed a decade ago by Venture Nashville, Berman said the company had two payroll employees and sales revenue had just begun to flow.
In contrast, its latest full-year sales revenue was recently pegged by INC. Magazine at $12.4MM; and, the company's three-year revenue growth placed it among the top 25% of the INC. 5000.
The company's workforce is now about 140 FTE, and is likely to hit 145 by year-end 2019, then run-up to 160 by YE 2020, Berman said during an Oct. 4 interview for this story.
About 95 of its workforce is based in the Nashville area, and its office space on Overlook Circle in Williamson County is being expanded.
A decade since its inception, in the wake of a trio of acquisitions, the company has more than 1,300 clients that have adopted Ncontracts' "customized services, integrated risk management platform and robust applications to proactively manage every aspect of vendor, operational, and compliance risk."
More than 1,200 of those clients, which are distributed among the 50 states, are financial institutions and most of the rest are mortgage companies, said Berman.
The CEO confirmed the company now deliberately operates around the breakeven point, reinvesting in growth, with the knowledge that -- as a SaaS-model software company -- it can pivot to profitability at virtually any point.
Berman, 45, described the company as "highly acquisitive," having completed three deals since 2015, when it was recapitalized with Mainsail's control investment, alongside the founder and some existing shareholders and team members.

The company's organic growth is still rising, and it has "an active pipeline of [M&A] discussions" about target companies or assets that are screened for early accretiveness, said Berman.
Ncontracts' advisors include attorneys with Bass Berry Sims (Nashville) and Choate Hall Stewart (Boston). The company banks with Silicon Valley Bank (SVB Financial Group). Its cybersecurity audit is performed by Kraft CPA.
Most corporate regulatory matters are handled in-house, said Berman. He added that growth is likely to require adding some resources for marketing and PR.
Berman emphasized that the company continues to build out its solution set for financial-services and related compliance. It also aims to expand its regulatory-technology offerings.
The company follows the enormous volumes of regulatory agencies' content flowing at the national level from the likes of the Federal Deposit Insurance Corp., the Federal Reserve, National Credit Union Administration, Consumer Protection Bureau, the Office of the Comptroller of the Currency, and Fannie and Freddie Mae. Also, its follows the states' evolving regulations, including those related to financial institutions and cybersecurity.
Berman confirmed he does respond to approaches by would-be investors. In fact, he said that as a result of its gains and continued investor interest in fintech-regtech, "I probably get a call every day from somebody wanting to provide us capital. It's amazing: When you're not looking for capital, everyone wants to talk with you..."
The CEO said he does not believe that being in Nashville, rather than in a larger tech hubcity, has impeded his company's growth.
He added that, while he's "been out of the 'startup' mode for some time," Nashville has always been "a phenomenal...a fabulous place to launch and grow. We don't have problems finding talent, partly because the city keeps growing, attracting more people," he said.
Ncontracts typically receives plenty of qualified applicants for its jobs, although for "very specialized" positions it is occasionally necessary to hire a remote worker, he said.
Berman added that while major employers relocating to Nashville will certainly compete for workers, "times have changed": Those same inbound companies are not only bringing existing employees to Nashville, they're also often bringing other earners in their employees' households who are looking to advance their own careers, in Nashville.
Paying for needed talent and cultivating a diverse and inclusive team got easier as the company moved from startup to early-growth status -- particularly after Mainsail arrived, the CEO explained.
He said that was the point at which the company was propelled "to grow our vision of the company as truly integrated."
With Mainsail Partners aboard, "we had real capital to spend, [began to] really execute against the [business] plan and started to build-out our systems and build a professional management team and a professional board."
All along, he added, the company's priority has been "to hire the best talent we can afford."
Even though there are numerous "huge moments" in a startup's journey -- even a sales victory can be challenging -- "each employment hire is absolutely critical" to the fate of the venture.
Prior to founding Ncontracts, Berman spent nearly a decade as corporate or general counsel in fintech or other tech businesses, including publicly traded Goldleaf Financial Services. During part of Berman's term at Goldleaf, the board was led by Chairman Rob McCabe, who is now and was then chairman of Pinnacle Financial Partners. GFS was later known as Alogent, and is now controlled by an affiliate of Battery Ventures, which in 2016 bought it from Jack Henry.
Asked about exit options for Ncontracts, Berman insisted his company still has plenty of running room. He also emphasized that "a lot of people have never heard of us. We're still a small business" relative to the opportunities available. In addition, the Ncontracts team is very happy being "a successful, fast-growing fintech company, right here in Nashville."
All that sounded in-line with what he told VNC in 2009: Back then, he said he had "no interest at this point in working within another publicly held company, due to compliance burdens..." He also explained a decade ago that his exit strategy was to build valuation for owners and investors, earn access to bank financing and then, if warranted, entertain purchase offers.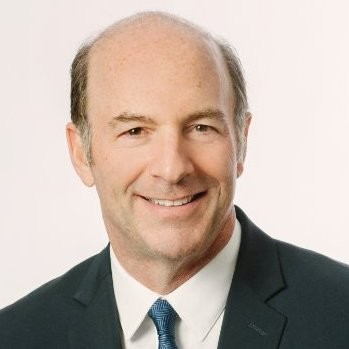 George Ravich
Moreover, Berman recently announced the appointment of the company's first chief marketing officer, George Ravich, who is his direct report. Ravich holds an MBA from NYU's Stern School and owns a lengthy track record in marketing with such firms as CSC, Earnix, Synechron, Polaris Consulting, AT&T, Financial Fusion (Sybase), Prodigy and others.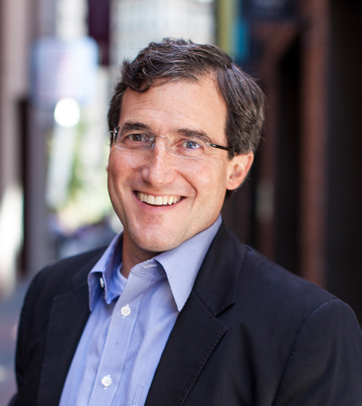 Jason Payne
Ncontracts' board of directors is led by Chairman Jason Payne, who is a SF-based co-founder and senior advisor at Mainsail (and he is a director with Playmaker Health, based in Franklin). Mainsail Operating Partner Chris Cassidy is also a director.

The board's two independent directors are Tom Black, the long-time Nashville fintech entrepreneur and advisor, whom Berman said has been at his side from the beginning; and, Rahul Gupta, an advisor based in Los Angeles who has about 20 years in payments and in other fintech interests, as well as a tour with PwC and Fidelity Investments.

Ncontracts' three previously announced acquisitions:
► In February 2019, Charlotte, N.C.-based Trupoint Partners, which offers software and services to reduce compliance risks associated with Fair Lending practices, Home-owners Mortgage Disclosure Act, Community Reinvestment Act, and Redlining. (Background here.)
► In May 2017, La Crosse, Wisc.-based Supernal Software (product: Scout) for financial institutions risk assessment and reporting.
► In September 2015, King of Prussia, Pa.-based Strohl Risk Solutions (fka Financial Compliance Solutions).
Asked about competition, Berman first mentioned two enterprise-level players: RSA Archer, a Dell Technologies unit acquired as part of Dell's 2016 aquisition of EMC; and MetricStream, the Palo Alto company that was recently named a Gartner Magic Quadrant company.
Crunchbase also names sector entrants CompliSci (NYC), Numerix (NYC), StarCompliance (Md.), plus 3-year-old SF-based Merlon Intelligence, among others.
Berman explained that a number of entrants that the company keeps an eye on are true startups or lifestyle businesses operating regionally, often offering only a point solution, rather than an integrated suite.
Asked about M&A lead generation, the CEO said the company does old-fashioned legwork and networking in researching and tracking such businesses, but may also find them on their radar as a result of winning contracts that unseat them or in the course of exploring licensing and other options.
In addition to Angels, early TNInvestco investors in Ncontracts were XMi High Growth Development Fund (an affiliate of XMi Holdings) and Council & Enhanced Tennessee Fund (2013, 2014), an affiliate of the firm now known as Council Capital. Both the TNInvestcos exited upon Mainsail's investment in Tennessee. State TNInvestco records online show Ncontracts (Network Contract Solutions) having secured $1MM investment altogether from the two TNInvestco's.
In February this year, the company registered in Delaware as NCONTRACTS LLC. Ncontracts Holdings LLC was registered in Delaware in 2015, the year of the Mainsale investment.
Berman earned his J.D. at the University of Tennessee College of Law and his bachelor's at Cornell University.
The CEO was born in Chicago, but as an infant moved with his family to Nashville, then residing in West Meade.
Today, Berman, his wife and their two children reside in Davidson County. The CEO said he's at his desk in Brentwood by 7 a.m. most weekdays.
Our earlier story on the company is here. VNC
. last edited 1000 13 May 2020
---