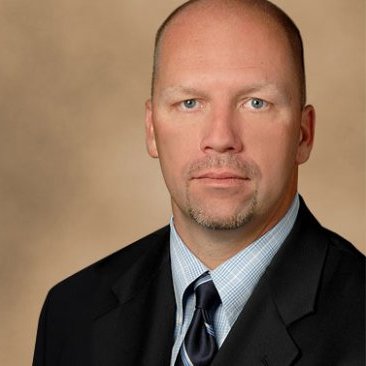 VADEN LANDERS, the Brentwood-based payment-processing entrepreneur, was ready to abandon a FinTech sector he saw as crowded with too many bad actors, some employing business methods he believes can abuse merchants.
Instead, Landers told VNC that after exiting his previous ProfitPoint venture -- and having worked in the payments sector nearly three decades -- he decided the industry was indeed what he knew best, and he should double-down, one more time. If, that is, he could find a business model that didn't make him gag.
Besides, Landers said he has long believed that, while it's increasingly "irrelevant" where a payments business is located, "Nashville continues to be a hub for payments. This is a Healthcare town first, and a payments town second." (Earlier FinTech coverage here.)
Moreover, he said, there's still plenty of ferment in the Nashville payments community, citing as evidence his frequent chats with payments-oriented entrepreneurs who seek him out. He underscored the point by citing a string of successful local payments ventures and entrepreneurs.
Landers' latest search for opportunity ended with the appearance of Charles Yancey, a Florida-based entrepreneur whom he had known through industry circles, and who reached out to Landers after seeing news of his ProfitPoint exit, in 2010.
Yancey had in 2009 created a business -- Singular Payments -- built around offering merchants who accept credit/debit cards "One Flat Rate" for transaction processing. According to Landers, the highly "disruptive" flat-rate model contrasts with most other models, characterized by varying rates for different cards, and layer-upon-layer of fees that merchants must monitor by referring to voluminous and complex transaction and charge statements.
Now, Yancey needed help scaling the business. The company was initially focused on the Healthcare sector, but both men saw opportunities to expand into other verticals, targeting mainly B2B-oriented companies, utilities and nonprofits, said Vaden.
Charles Yancey
In December 2010, Yancey and Landers became 50:50 partners in Singular Payments, which has a small corporate office in Brentwood, Tenn., and a technology group in St. Augustine, Fla., which is Yancey's homebase.
Landers became chairman and managing partner of the Delaware-chartered company, and Yancey became president and managing partner, said Landers. He added that the equal partnership works, mainly because the pair have clearly defined duties.
Singular Payments has about 30 employees, including four in Nashville who constitute the headquarters; at least nine in its technology center in St. Augustine; and, 15 in its field sales force, said Landers.
Its portfolio of merchants is generating about $500MM in transactions yearly in VISA, MasterCard, Discover and American Express. Its carefully screened customer base is very stable, with 95% of customers on its flat-rate program and others on tailored service agreements, said Landers.
Asked about consolidation in the sector, Landers said Independent Sales Organizations (ISOs) such as Singular Payments may sell for 20x to 36x their net monthly residual; and, a target with a strong "going-concern" story may sell for 10x EBITDA.
The owners see "tons of growth in front of us" and they currently have no plans to sell or raise capital, though they might well seek venture capital if an attractive acquisition presented itself, said Landers, adding that the company is aware of potential opportunities.
A "big number" bid for Singular Payments, itself, would naturally require consideration, he acknowledged, adding that the company gets regular inquiries from industry peers, and from potential venture capital and private equity investors.
Landers said that after some future exit, he's likely to "do something different the next time -- but, whatever I do I'll always have some payments play that I'm
working on -- I love it," he added.
Singular Payments' outside advisors include attorney Holli Targan, in the electronic-payments group of Michigan-based Jaffe Raitt Heuer & Weiss; and, St. Augustine accountant Henry O'Connell. It banks with Reunion in Florida.
Landers said the company also relies on Payments-sector M&A specialists MAPP Advisors for helping identify prospects buys and for "a few other strategic projects." MAPP's Las Vegas-based principals are JT Dominick and James Battista. Battista was also a co-founder of ProfitPoint. Dominick was until recently with NYSE-listed Vantiv, a major payments processor.
As reflected in his LinkedIn profile, Landers's previous experience includes, in addition to being CEO of ProfitPoint, executive roles with iPayment, Global Payments, Bancard Consulting Group and PMT Services.
Landers also recently resigned as an independent director of SparkBase, a loyalty/rewards startup in Cleveland. As a member of the SparkBase board, Landers helped with the recent sale SparkBase's ISO business to a group of investors assembled by Jim Battista to create a new gift-card and loyalty programs provider, Factor 4, based in Pennsylvania. The president of Factor4 is Dan Battista, a former VP-sales for ProfitPoint.
ProfitPoint's investors included locally-based Comdata, Clayton Associates and Pennsylvania-based New Spring Capital, which VNC research suggests in 2013 merged ProfitPoint with now-3-year-old Clutch, a loyalty-rewards platform company also based in Pennsylvania.
Singular Payments' LinkedIn profile says it "targets key market verticals where there are higher monthly processing volumes, higher than normal average tickets and significantly enhanced customer retention rates. Those verticals include, but are not limited to, Utilities, Towns, Municipalities, Dentists, Dental Labs, Veterinary Practices & Hospitals, Pet Boarding Facilities, Service Companies, Marinas, Automobile & Powersport Dealerships, and certain specialty retailers."
The company sweetens its "One Flat Rate" promise with a "guaranteed savings" make-good offer, adjustable at 30-day intervals. No call center is required, as the company relies on e-mail, texting for many functions; and, in the Healthcare sector, it integrates with each customer's practice-management and billing system. They do not disclose their tech-integration partners.
Its services support transactions involving most credit/debit cards, as well as equipment, deployment and programming; gift-card programs; paper and e-check services; petroleum services; online payment solutions and software integration, according to its website. VNC