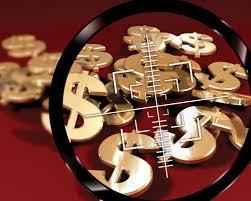 THE DEADLINE is July 10 for applying for the SixThirty accelerator in St. Louis -- which has quietly become Nashville's sister city for all things FinTech.
SixThirty Managing Partner Atul Kamra reached out to VNC recently to spread the word that his organization would love to recruit more FinTech startups from this area. Prior to taking his SixThirty role, Kamra was head of advice for Wells Fargo Advisors.

SixThirty has previously landed two Nashville FinTech startups -- WealthAccess and New Constructs -- while accelerators in Charlotte and New York City have landed two others, Cathedral Leasing and Digital Reasoning Systems. Principals of all four of those startups have regularly sung the praises of their accelerator experiences.
In February, SixThirty General Partner Hal Gentry traveled to Nashville to join local entrepreneurs for a Venture Nashville program on prospects for further partnering with SixThirty, as well as discussion of such issues as whether or not Nashville could mobilize financial institutions to back some sort of accelerator program in Nashville.
Joe Maxwell
A panel discussion during the February program included, in addition to Gentry: Joe Maxwell (Ipreo); Steven McLaughlin (Financial Technology Partners, the event's cosponsor); Brian Fox (Capital Confirmation), Rob Metcalf (DRS), David Trainer (New Constructs), John Philpott (Court Avenue), Michael Burcham (then CEO of Nashville Entrepreneur Center) and Bryan Huddleston, CEO of Nashville Technology Council. This reporter moderated the panel discussion.
As previously reported by VNC, since that February program was held, the local discussion and exploratory sponsorship development efforts have continued, but no announcement of progress or prospects has yet been forthcoming. Recently appointed Nashville Entrepreneur Center CEO Stuart McWhorter has acknowledged consideration of the accelerator option.
Both St. Louis, which has a large and active financial cadre within its business community, and Nashville were among cities named as potential rivals for Big Apple Fintech, in a recent op-ed in The New York Times by Kathryn Wilde, president of The Partnership for New York City.
For more of VNC's FinTech coverage, please click here.
The latest SixThirty cohort included six startups, each of which was awarded $100K late-Seed Stage capital, in exchange for negotiated equity of 3%-10%, according to a SixThirty press release. VNC
---