A FEW YEARS AGO, Marc Fortune got a rude reminder of how tough it is to be the lead person pursuing sales for a startup.
As a result of that bruising, Fortune launched Force Five LLC, a provider of programs of peer-to-peer sharing of best practices and coaching for sales people who often work solo in startups and the small- and medium-sized business sector.
During a VNC interview, Fortune offered a special caveat for management of startups: Don't wait for refined products to arrive before securing your first sale.
Fortune also urged startups to try first to target potential customers that are familiar with the startup lifecycle and who are unlikely to spread the word about disappointments they experience with the company's initial product or service offering.
Fortune also urges immediate adoption of data-collection discipline, documenting all contacts, sales objections and other intelligence that will help management refine the sales-process map.
Ask lots of questions, said Fortune, but -- above all -- listen. Startup workers often have trouble remembering that solving the customer's problem is the mission, said Fortune.
The work is never finished: Founders and sales reps' attitudes and approaches must be continually recalibrated, Fortune explained. Startups, he said, risk losing both the sale and their own business when reps approach prospects with "the same ferocity [the team has] used to launch the business..."
Force Five recently marked its first anniversary. After vetting the model further in Nashville, it is likely to branch-out to such cities as Birmingham, Indianpolis and St. Louis, while avoiding more competitive markets such as Atlanta, said Fortune. Longer-term, a franchise model may be adopted, he added. His most obvious competitors are The Alternative Board and Vistage, both peer-advisory groups; Force Five pricing is lower than theirs, he said. Outside investment in Force Five is not likely to be needed, said Fortune.
Underlying much of Fortune's guidance is the principle of "accountabilty." Accountability is reinforced by Force Five through group members' regular reporting on their sales efforts and through in-person peer meetings. Members are required to sign a "charter" agreement in which they promise mutual confidentiality, respect, candor (no "holding back"), commitment to full personal engagement, and mutual acceptance of each member's inevitable imperfections.
Fortune's beliefs have been shaped by his entrepreneurship. In 2007, he was co-founder of TRLC LLC, which originally operated as The Restaurant List Company. At first, TRLC served restaurants by promoting local dining options to hotel guests. It subsequently pivoted into a short-lived attempt to market merchant-funded loyalty or rewards programs (branded Royal Oaks Rewards). The market was 'over-rewarded' by a glut of competitors, and it soon ceased operations.
That experience sharpened Fortune's understanding of the sales challenges faced by small businesses and of the isolation most sales professionals experience when they join a business that's very small or just starting-up, he explained.
At the outset, the TRLC team and their investors had reason for high hopes: Fortune's co-founder and CEO at TRLC was Jeff Gould, who is now VP-Sales for Nashville-based CapControls. Gould earlier served as financial advisor to early-stage companies seeking capital. In addition, Fortune and Gould were backed by $1.6MM invested by Solidus Co., along with Angels associated with Nashville Capital Network (NCN) and by NCN's Angel Fund.
Fortune, now 62, told VNC that despite the years he spent building and running businesses, approaching sales prospects for TRLC produced a response "that was kinda like having cold water thrown in my face." His sterling Rolodex was no match for throngs of emerging competitors and margin-pinching prospects battered by the economy. Looking back on it later, he recalled the isolation experienced by individual sales professionals when they are not surrounded by fellow sales team members.
Today, Force Five offers several sales support group programs: Warrior Workshops are for "for lone sales reps whose company owners are unsure about what the reps are doing, if they are doing the right things, and whether they are doing enough," according to its website. Its Linchpin Roundables allow sales managers who work without the support of in-house colleagues to discuss key issues with other Force Five enrollees. A third offering, Business Development forums coaches administrators in law firms and other professional-services organizations on motivating professionals to engage in sales. All enrollees track their performance using Force Five's proprietary customer-relationship management (CRM) software.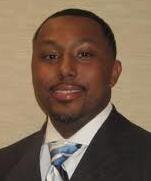 LeShane Greenhill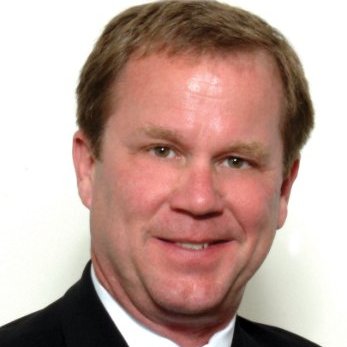 Joe White
The Force Five website lists 11 facilitators, advisors and partners, including Novacopy President Joe White; Solidus/JumpStart's Vic Gatto and LeShane Greenhill of Sagents, the latter a startup that is launching an online marketplace that aims to reduce salespersons' prospecting time.
The back-story: In 1990, Fortune founded Contract Sales Management (CSM), an outsourced sales-management services provider. Then, in 1997, he acquired Century II (then $25MM revenue) from founder Ross Hickey, in a transaction supported by Sirrom (later Finova). He later sold the professional employment organization (PEO) business -- by then producing $150 million per year -- to Indianapolis-based Fortune Industries (AMEX:FFI).
Although he now focuses virtually all his energy on ForceFive, Fortune remains affiliated with Compass Executives, the Nashville-based management-consulting group he joined at its inception, in 2005. Early-on in his career, Fortune was chief of development for Rodgers Construction; he also worked in a variety of roles with Aladdin Synergistics Industries (ASI), Mycor (a real estate owner-operator); and, with Holden & Co., a former Nashville ad agency. While a graduate student in the Seventies, Fortune participated in a research project for Telco Research, a software-development startup based here, at the time.
Early on, said Fortune, he was attracted to a career in the nonprofit sector, but soon found his interest fired by business. Today, his volunteer commitments include his founding chairmanship of the Nashville Sailing Foundation (allied with Percy Priest Yacht Club and Metro Parks); and his leadership work with Leadership Nashville, Williamson County United Way de Tocqueville Society (past chair), and Nashville Area Chamber of Commerce board member (2006-09), among others interests.
Fortune, a native Milwaukeean, graduated from Marquette University in 1971; and, in 1976, from then-Vanderbilt Graduate School of Management (Owen GSM's predecessor).
Before opting for Vanderbilt GSM, Fortune said he had considered business schools in New York and North Carolina. He then confessed that while visiting campuses he was taken to lunch at Rotier's by a Vanderbilt recruiter. He did not deny that the Rotier's experience may have been decisive in selling him on Vanderbilt. VNC