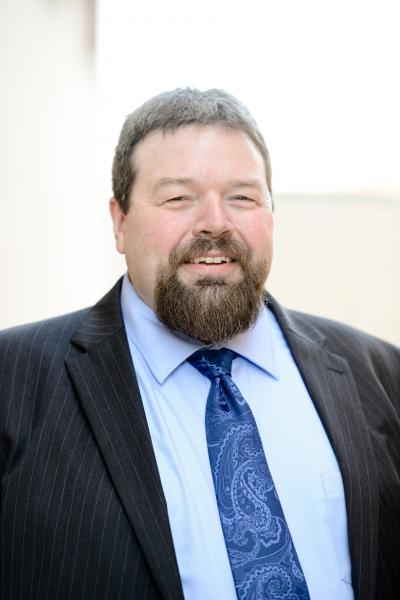 TENNESSEE startups Foundation Instruments (FI) and Stony Creek Colors (SCC), which have both gained early traction in eco-oriented tech, goods and services, have received research grants from the U.S. government.
Based in Collierville near Memphis and in Goodlettsville near Nashville, respectively, FI and SCC were recently awarded $100K in Small Business Innovation Research (SBIR) grants through USDA and Small Business Administration. This is the latest such funding for both companies. Such nondilutive funding frees recipients to use invested equity capital for other purposes.
Both FI and SCC offerings have impact on farming, water supplies, agribusiness, rural economic development, health and the environment. The FI grant description is here and SCC's here.
Stony Creek's bio-based dyes are sold to denim and clothing manufacturers. The company is led by founder-CEO Sarah Bellos.
Bellos confirmed today that her company has completed its recently reported $1.6MM Seed capital raise.
Foundation Instruments (FI), meanwhile, is a spin-out from the technology transfer and commercialization program of the University of Memphis, operating on campus within the FedEx Institute of Technology, said Co-founder and CEO Gary Emmert, Ph.D., in a Venture Nashville interview. Emmert (LinkedIn) is Dunavant Professor of Chemistry at the University of Memphis.
Emmert said today that both FI and SCC are in talks about possible collaboration.
FI offerings help managers of drinking-water processing plants detect and reduce carcinogenic trihalomethanes and haloacetic acids (byproducts of chlorination) in drinking water supplies, according to FI's website.
FI is also preparing to launch an additional technology that would enable water consumers in cities like Flint, Mich., to determine online the status of their drinking-water supplies, with emphasis on the presence of lead.
Emmert said he believes lead contamination such as reported in Flint is common in many cities, particularly in the U.S. northeast.
FI management is focused on growing the company and its roadmap includes potentially branching-out into data analytics and management, data storage and related value-adds, he continued.
The company has recently engaged in conversations about its growth plans with corporates in the sector and some potential investors.
It has not yet taken any outside investment. Options for growth funding are continually assessed, said Emmert. He acknowledged that an eventual exit via a sale to a strategic buyer seems a logical outcome.
Competitors in the sector have been winnowed to a handful, said Emmert, adding that he sees his primary competitors as Aqua Metrology Systems (Sunnyvale and UK) and the THM Analyzer offering from Parker Hanninfin Corp.'s industrial products division (Cleveland).
FI has 10 of its devices currently in field and its revenue runrate is likely to be in the $250K-$400K range, by Q1/17.
The startup has received $1.15MM in federal and state grants since its chartering in 2009. In addition to the USDA grant just announced, it has received SBIR Phae I and II grants from the National Science Foundation (NSF).
Also, in 2011, FI received a "Maturation Grant" from Tennessee Technology Development Corporation (TTDC, dba Launch Tennessee). The 2011 grantees are here. Early-on, the company also received a grant from the Research Foundation of the American Water Works Association (AWWA). Related: LaunchTN.
Paul Simone, PhD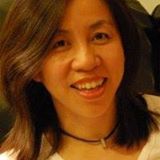 CFO Wei Emmert
Emmert, 50, co-founded the company with FI Research Director Paul Simone, Ph.D., 36, and with Wei Emmert, who is a software engineer and technical advisor at FedEx, and serves as FI's CFO. The Emmerts are married.
The fourth full-time FI employee is Michael Brown, Ph.D., who earlier worked at the University of Memphis alongside then-Principal Investigator Emmert and co-PI Simone, in their UMemphis laboratory. Another member of the UMemphis research team was Gija Geme, Ph.D., who is now on the Science & Technology faculty at Southern Arkansas University.
The CEO said the company is likely to hire additional highly skilled team members.
FI's outside advisors include John Bobango and other attorneys with Farris Bobango in Memphis, accountants with Engelken & Engelken in Collierville and it banks with Independent Bank.
Key informal advisors include Jan Bouten of Memphis Bioworks Foundation that group's Innova Memphis VC firm, the CEO said.
FI's initial customers have been clustered in Smith and Wilson Counties of Tennessee, where several water treatment plants are using the technology. Earlier research at the Lebanon facility is reported here. Emmert said his team is awaiting a purchase order from a California municipality, among other prospects.
USDA said this week that FI will use SBIR funding to "evaluate the feasibility of a mobile drinking water laboratory to improve water quality and reduce costs at rural water treatment plants. This project will develop a mobile laboratory that can be shared between members of a rural cooperative to provide rural water treatment plants the same access to high-tech, on-site monitoring programs that are available to large metropolitan systems. This will allow rural water treatment plans to optimize their treatment practices, minimize treatment costs, and improve water quality for their customers."
The grants are part of a total $7.4MM awarded this summer to 76 companies scattered across the nation.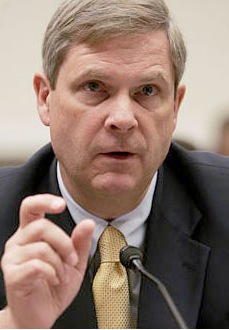 Secretary Vilsack
The USDA grants to FI and SCC were announced yesterday by USDA Secretary Tom Vilsack.
During a briefing for reporters on the program yesterday, Vilsack responded to a Venture Nashville question about future support of rural entrepreneurship by saying, in part, that USDA provides "a continuum of assistance" for entrepreneurs and innovators, including research support, capital and lending programs, infrastructure support (electric, broadband, water, etc.), Rural Business Investment Companies (RBICs) and other initiatives.
Recent stories on Venture Tennessee on RBIC and related initiatives in the Volunteer State are here.
Vilsack described the Agricultural sector as the "2nd-most innovative sector of our economy" and expressed confidence that despite recent drops in farm-commodities' prices that have brought "a tough time," rural communities are on relatively good economic footing, mainly because "farm families have been prudent" about managing debt and many have off-farm income, yielding acceptable debt-equity ratios and household incomes that are often above the U.S. average.
Vilsack did not cite the source of his reference to the Ag sector's innovation ranking. VNC research suggests such a ranking may reflect a century or more of gains in U.S. agricultural productivity, largely driven by technological inputs.
Within the past year, the Obama Administration updated its strategy for increasing innovation across Agriculture and other U.S. economic sectors, as summarized here. VNC


.
---