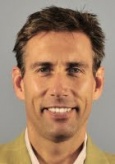 Franklin-based PureSafety has sold on undisclosed terms to Underwriters Laboratories Inc. (UL) of Northbrook, Ill., according to a release issued today.
VNC research suggests 12-year-old PureSafety's 2011 revenue is likely to end well north of $40MM annually. Its 2010 revenue was $26.4MM, according to INC. magazine. PureSafety produces and markets occupational health-, performance- and safety-related software and services. Previous VNC PureSafety coverage here.
The news comes two years after PureSafety President and CEO Bill Grana told VNC the company, a spinout from Thompson Machinery Commerce Co. (which retained majority interest) had reached scale sufficient to begin pursuing M&A-driven growth, as well as organic growth, and had at least 350 prospects in its database.
UL, which traces its lineage back to 1894, bought PureSafety (chartered as PureWorks) from Thompson (a Caterpillar products dealer), and other owners including Grana and other members of the management team.
Today's release indicates management remains in place following the transaction; the company has more than 250 professionals.
"This is an exciting partnership and opportunity that will enable us to continue our mission in combination with the most recognized safety company in the world," said Grana in today's release. "Combining UL's vast resources, safety expertise and global operations with our OH&S market understanding, technology platform and world-class software solutions will enable us to serve customers more effectively than ever before," he added.
"PureSafety's sophisticated OH&S training, reporting and monitoring software will give our valued customers the tools they need to convert employee health and safety performance into meaningful business improvement," said Patrick Boyle, President of UL University. "We plan to extend PureSafety's core capabilities into new industries and geographies aligned with UL's global business strategy."
UL's businesses serve customers concerned with product safety, environment, life and health, university and verification services, according to its website. VNC