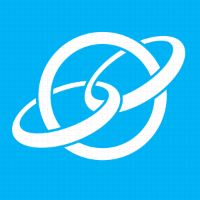 FRANKLIN-based HealthcareTTU's top management is nearing the end of their work in Los Angeles' Cedars Sinai Healthcare Accelerator Powered by Techstars, and the startup's $10MM Series B raise is well underway.
CEO Bill Anderson and Co-Founder and President Pearson Talbert confirmed this and more in a series of interviews with Venture Nashville in the days following their participation in a March 28 presentation by Cedars Sinai scouts at the Nashville Entrepreneur Center.
It's early, but Anderson said the company's pro forma plans show the company's Nashville-area workforce could surpass 150 within five years, with all employees to be based in the Nashville area.
With the onsite portion of the Cedars-Sinai accelerator cohort drawing to a close in Los Angeles, Healthcare TTU's formal market entry is now set for April 20.
The startup previously executed a $5MM Series A, with some local individuals among investors. Existing investors are participating in the Series B, which remains open, said Anderson.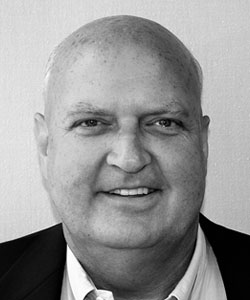 CEO Bill Anderson
Healthcare TTU -- which its owners have dubbed a Transformation Trust Utility (TTU) -- offers a platform for predictive analytics, for notional valuation and production of cash-equivalent assets based on individual providers' accounts receivable (A/R) pools, and for clearing and settlement of transactions executed between providers and financial institutions via the platform.
Transactions facilitated via the TTU platform are deemed "true sales" of assets. Those assets are represented in the system as "Rights to Settlement" -- R2S™.
The company says it aims to bring health-system operators and financial institutions greater visibility and confidence in determining the amount of cash realizable from providers' A/R accounts, on a forward-looking basis. Healthcare TTU is not, itself, party to financial transactions and does not transfer money.
Healthcare TTU asserts that its platform creates the basis for greater trust in A/R analyses. Thus, bankers are likely to deploy more cash sooner to a greater number of providers -- while requiring less collateralization -- all of which allows providers to obtain more cash earlier, on the basis of their A/R flows.
Employing extensive digital analysis of a provider's A/R performance, Healthcare TTU's illumination of the quality and value of providers' overall A/R streams -- and the multiple payment and reimbursement ingredients, therein -- helps alleviate a provider's need to book debt.
"Statistically speaking a provider, or anyone for that matter, is only about 6% accurate in predicting when an individual claim will pay," according to the company's website.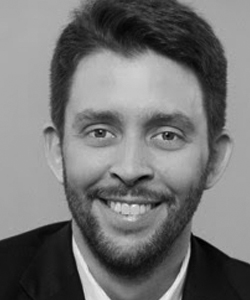 Pearson Talbert
Pearson told VNC that the vastly greater accuracy of R2S valuations obviates the need for excessive hedging by financial institutions' credit officers, who are also then freer to work with a broader range of clients, than previously.
The team's platform ideation began in 2010 and the business was registered in March 2014. There followed two years building the TTU system, after which the team entered the 4-month-long Cedars Sinai accelerator.
Asked about Series B prospects, Anderson said the company is in active discussions with institutional investors, particularly in California, adding that both Cedar Sinai innovation executives and Techstars have been helpful in making introductions via their complementary networks.
Pearson said he believes that, over time, a substantial portion of the company's participating providers and financial institutions will see reason to invest strategically in the company, as well.
Both Anderson and Talbert said they view Nashville-based VCs as having very conservative portfolio criteria, thus they seem unlikely to participate in the Series B, though both men said they remain hopeful.
They also expressed interest in exploring synergistic relationships with existing fintech and healthtech companies in the Nashville area, a set of opportunities they have not yet explored.
Anderson and Talbert strongly affirmed the case for viewing Healthcare TTU as a fintech play, adding that the company -- and Nashville itself -- have a strong case to make regarding standing at the intersection of both healthcare and fintech.
Underscoring the point, Anderson emphasized that in 2015 Healthcare TTU was selected by UBS as one of three winners from the Americas, in the UBS Future of Finance Challenge Regional Final, held in New York City. The team also competed in the global finals in Zurich, a year ago.

Its only institutional investor, thus far, is Encore Innovation Investments, based near Denver.
Encore was also formed in 1Q14, with long-time partners Tim Estes and Travis Gentry at the helm. They previously created and grew Financial Healthcare Systems (FHS), which offered a transparency and patient payment estimation solution, FHSClearQuote, which in 2011 they sold to their former client, TransUnion.
Reached for comment, Gentry told VNC that he and Estes believe that Healthcare TTU is "carrying on that torch" they kindled with FHS and they're glad to bring capital and their FHS experience to the opportunity.
Backstory: Anderson and Talbert said they were alerted to the Cedars Sinai accelerator by Andrew Bouldin, who is a principal in FCA Venture Partners, the Nashville VC.
Click to visit site.
Talbert said that while many companies offer analytics and transactional services, he does not know of another entrant that conducts such predictive and back-tested analytics and which pools individual providers' claims to demonstrate overall A/R value.
Although brief VNC research online revealed rapidly growing interest in the use of analytics in treasury management and in portfolio risk management and other categories, nothing emerged that was positioned on cash-equivalent assets with notional value for use in an exchange such as the TTU. Related reading.
The HealthcareTTU model allows providers to retain full control of their relationships with consumers. In contrast, if individual invoices were sold to a factor, that factor would be free to pursue individual consumers for payments due.
The startup receives fees associated with implementation -- including benchmark assessments and cost-benefit reports -- and processing fees based on volume and frequency of R2S generation, according to its website.
Anderson's earlier career included 13 years as partner and COO with Brown Brothers Harriman and service as SVP and CAO for Kidder Peabody. Linkedin here.
Pearson previously served as CEO and, earlier, chief development officer, with Brentwood-based Aegis Health Group, and national director with Birmingham-based HealthSouth. He also led growth of revenue-cycle management and consulting businesses within or affiliated with AIM Healthcare, which sold to Ingenix (now Optum) in 2009. Linkedin.
Art Thomas
Healthcare TTU's co-founders include the company's Florida- and NYC-based Chairman, Art Thomas, who, among other heavweight posts, was chairman of Merrill Lynch Securities Services, chairman of the National Securities Clearing Corporation and a director of the Depository Trust & Clearing Corporation (DTCC).
Other co-founders, in addition to Thomas and Pearson, are Denise Isaac, its Manhattan-based CFO; New Jersey- and Jamaica-based COO Mitch Stonehocker; and, Florida-based Chief Product Officer Chris Birk.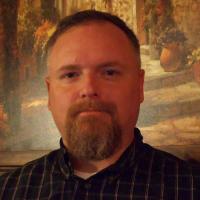 John Kellar
Nashville-based CTO John Kellar has previously served with Healthways, OnLife Health and Acxiom, among others.
The company's platform development has been heavily influenced by Birk and Kellar, as well as by Dick Maier and William Frank, with the latter two bringing additional fintech and healthtech experience, according to their Linkedins.

Attorney Amy Calton, via Latitude, is Healthcare TTU's corporate counsel. Law firms providing counsel include Bass Berry & Sims, Manatt Phelps & Phillips and Paul/Weiss, among others. Maggart & Associates provides auditing. Debora Glennon handles PR.
Tech note: HealthcareTTU says its technology centers on a distributed ledger, but it is not employing blockchain technology. VNC
.
---