INNOVATION PARK for science and technology plans a life-sciences incubator at the former Cool Springs Life Sciences Center (CSLSC).
Exploratory efforts toward such ends were confirmed today by Jeremiah Pyron, an advisor to Innovation Park owner OakPoint Real Estate, which in January announced paying $22MM for the 10-acre campus, located in Franklin's Cool Springs area.
Prior to designing the incubator, Pyron said he and others are studying other incubator and related programs, including those at HudsonAlpha Institute for Biotechnology, in Huntsville. It may take 18 months or more for the incubator to come to fruition, he added.
Innovation Park, a commercial development, is already home to Wright Medical Group (owner of former Nashville startup Biomimetic Therapeutics) and the Vanderbilt University Center for Neuroscience Drug Discovery laboratory.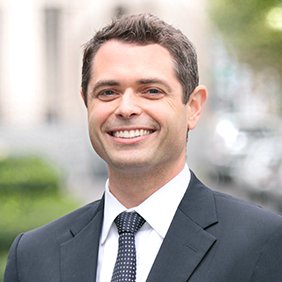 Jeremiah Pyron
Pyron said that while the recently adopted Innovation Park name for the campus is meant to appeal to a wide range of innovative tech and non-tech tenants, the incubator is envisioned as serving Bio/LifeSciences only.
Another facility in the area, Cumberland Emerging Technologies (CET) Life Sciences Center in downtown Nashville, was established in 2000 via collaborative efforts by Cumberland Pharmaceuticals, Vanderbilt University and Tennessee Technology Development Corporation (TTDC, aka Launch Tennessee), and others. Its tenants include companies such as Jericho Sciences.
Eric Elmquist Ph.D. is among advisors to OakPoint. Elmquist is a former CSLSC business development director. He owns Covalent Properties, through which he serves as an advisor for tech commercialization, site selection and business development.
Though construction there is underway, Pyron noted that OakPoint and Williamson Inc. (a partnership of the Williamson County Chamber and the County's economic-development agency) are holding a mixer onsite, next Tuesday (April 19). Details here.
Rumors of still other accelerator or incubator ideas pop-up in Williamson County, periodically, but Chamber CEO Matt Largen previously told Venture Nashville that none of those ideas has come to fruit, partly because of an aversion to needlessly duplicating offerings from regional players, such as the Nashville Entrepreneur Center (EC).
Such practicality is seen as more important than a simple "desire to have our own thing," Largen told VNC this morning.
In other pro-entrepreneurial developments, the Williamson Chamber and the Nashville EC have been conducting a proprietary EC program -- "PreFlight" -- in the Chamber's offices.
Williamson PreFlight has seven potential startups currently enrolled. A second Williamson PreFlight cohort is set to begin in July.
A detailed Innovation Park development and marketing brochure is available via Dropbox here. The existing CSLSC site is here. VNC


.
---