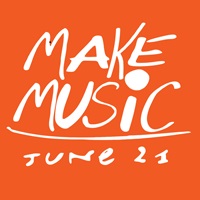 TODAY is "Make Music Day" in Nashville and elsewhere.
Coincidentally or not, the day of observance provides a grassroots backdrop for Music advocates' efforts to affect legislation and policies that are vital to the entire Music industry, the Fifty States' governments, local school boards, educators and students and their families.
Tomorrow, Country Music Association CEO Sarah Trahern and Joe Galante, the CMA Foundation chairman, CMA board member and former chairman of SONY Music Nashville, are to take the stage of the National Press Club in Washington, D.C., following performances by Country artists Charlie Worsham and Kristian Bush.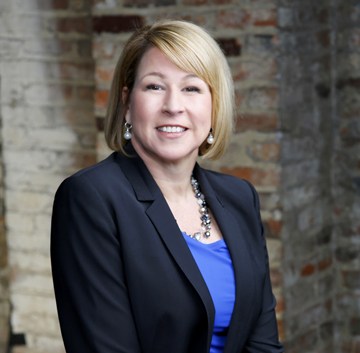 Sarah Trahern
It's not the first public-interest role for these emissaries. Trahern, for example, once spent eight years in D.C. as a C-SPAN television producer, before rising to senior ranks with TNN and Scripps Networks, including Great American Country (GAC), which she led before taking the CMA helm in early 2014. In Nashville, she's a member of the board of Children's Hospital at Vanderbilt University.
Joe Galante
Galante is a mentor, sometime startup investor and plays a pivotal role in the the Nashville Entrepreneur Center's two-year-old Project Music startup accelerator, of which CMA has thus far annually been lead sponsor.
Warner Music singer/songwriter Worsham is a very active member of the advisory board of The Quest Center for Art & Community Development, a nonprofit in Dickson serving secondary schools. Quest has received grants from CMA Foundation and from Ingram Charities, among others, and was founded by CEO Jim Lutz, who is the former president/COO of Nashville startup ProPlayerConnect, a predecessor to Overdog.
The CMA event at the NPC is timed to coincide with the annual congressional "fly-in" by congressional constituents, organized by the National Association for Music Education (NAFME). (Other artists making the trip include EMI Nashville's Eric Paslay.)
The event at the NPC in Washington is designed to focus attention on the CMA Foundation's music education programs as well as the association's interest in seeing music and arts education advance as the recently enacted Every Student Succeeds Act (ESSA) is implemented, according to the NPC website.
Naturally, the event is just the tip of the industry advocacy iceberg, as reflected in NAfME's grassroots-organizing toolkit, here.
The Music industry has a much broader legislative and policy agenda, of course, ranging from copyright and royalties, to rules seen by many in the industry as hampering manufacturing of music instruments.
Nashville pro's in local offices of performing rights (PRO) and other organizations have been slogging it out on many fronts, for quite a while.
And that hasn't stopped. A staffer with Nashville Songwriters Association International (NSAI), led by Bart Herbison, told VNC that staff probably make more than two-dozen trips each year to D.C., focused on policy and regulation.
There's more: Convening in Nashville later this week is the National Association of Music Merchants (NAMM) Summer meeting, which includes policy-relevant sessions, including one by its Support Music Coalition on "state-level advocacy" regarding "the wider arts education ecosystem", and another on "interstate sale of ivory-containing products and the import/export of products containing both wildlife and plant species," and other topics. More on the long-term NAMM agenda here.
And, just a month ago, the Music Business Association (MusicBiz) again convened in Nashville, with session focuses including Copyright Fair Use, among others.
Notably, in September MusicBiz will partner with Mondo-NYC, a new business and technology festival in New York City, with strong track on law, technology and regulation, as well as startup presentations. VNC has thus far found no hint of a Mondo music-tech accelerator emerging to rival the EC's Project Music.
Meanwhile, this week, Music Education gets its due. The NAfME allies' ESSA-oriented congressional "fly-in" comes ahead of crucial congressional hearings, state fact-finding and local debates on spending for the newly authorized program.
While "music," per se, enjoys scant direct reference in the new law, Music advocates aim to raise awareness among state and federal lawmakers and local K12 education officials and other stakeholders that music and other arts (theater, for example) have proven to be important in augmenting local resources, while improving overall student learning and attendance, among other benefits.
ESSA, which is being subjected by the Feds to an obligatory and potentially influential period of regulatory comment-seeking through July, is a bipartisan successor the 2002 "No Child Left Behind" education act, which produced mixed results.
Noted: The NAfME website says CMA and the five-year-old CMA Foundation have cumulatively contributed more than $13.6MM to support U.S. music education programs. The CMA Foundation made $2.6MM in charitable gifts in the past year.
Funds generated by Country artists performing gratis during the annual CMA Festival underwrite the CMAF's gifts, which represent half the net proceeds from the CMA Festival, according to a CMA site. VNC

Note: Milt Capps has been a National Press Club member since 1985.-Ed.
.
---