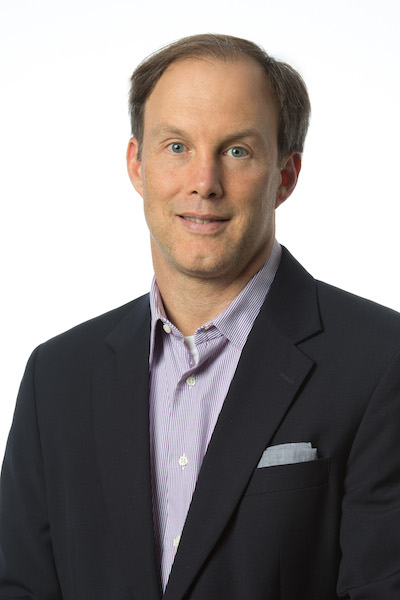 VIC GATTO, the veritable Swiss Army Knife of Nashville entrepreneurship, confirmed he has exited his controlling position in the Selous Venture Society group of Angels based here.
Selous was sold in June this year for $1,000 to Angel Investor Management Group (AIM Group), based in Auburn, Ala., Gatto told Venture Nashville. Selous Co-founder Michael Burcham was party to the transaction. Burcham is CEO of Narus Health. Selous is now a wholly owned subsidiary of AIM.
AIM was created four years ago by Jim Corman, a serial entrepreneur and 30-year Angel. AIM invested $6.2MM in 2015, and in its four years of operation it has invested $20MM, Corman told VNC this afternoon. AIM now has about 247 active Angels, including 36 from Selous.
AIM has created a sidecar fund and recently executed its first close with $1MM in. Corman said the fund can go to $10MM.
AIM Angels invest only rarely in pre-revenue companies, and mainly invests at the Series A level. All its deals are priced. The company prefers early-stage companies with $1MM to $2MM revenue, according to its website. It invests $500K to $1MM in rounds ranging $500K to $10MM, with rounds averaging $750K. It's sector-agnostic, with a penchant for tech-advantaged companies, Corman confirmed.
AIM's Thomas
AIM has appointed Lowery Thomas as full-time membership director for what is now the Selous Venture Society chapter of AIM, in Nashville. Thomas was previously with Rhodes Risk Advisors, Atlanta.
Corman said Thomas is AIM's first full-time chapter executive, adding that he recruited Thomas (a Georgia grad) through Corman's former entrepreneurship students at Auburn University.
After Nashville, Pensacola is likely to be the site of AIM's next chapter, formation of which is triggered by enlisted of 25 active Angels. Penscacola Angels are now investing via AIM's Mobile, Ala., chapter, said Corman. The balance of AIM chapters are in Auburn, Birmingham, Huntsville, Dothan and Montgomery.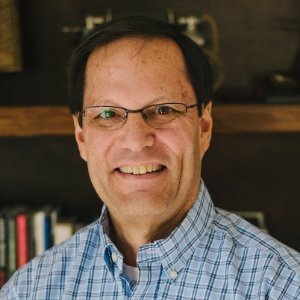 AIM's Jim Corman
Both Corman and Gatto said AIM believes Nashville can be its largest outpost and makes AIM the larget Angel network in the Southeast.
Nashville is the 7th chapter for AIM, which prior to the Selous deal was already ranked 12th-largest Angel network in the nation, said Corman, adding that he believes AIM is now in the nation's Top 10 networks.
Asked yesterday whether he had considered selling to Nashville Capital Network in Nashville or Angel Capital Group (here & here) in Knoxville, Gatto said he had considered those options, but felt that AIM is closest to Selous "in terms of structure" and AIM is well prepared to deliver the experience he had promised Selous Angel members.
Corman explained this afternoon that he and Gatto have know each other a decade or more and that Gatto had reached-out to them prior to starting Selous, and subsequently adopted many AIM practices.
Gatto explained that advancing Selous as it should be advanced requires more man-hours than he can afford, given that he devotes an average 60 hours per week as Co-founder and Chairman of Jumpstart Foundry, the healthcare investor and portfolio manager that he co-founded with President Marcus Whitney. Jumpstart now has 13 employees, said Gatto.
Gatto said he retains role and interest in Nashville-based PE Solidus Co., but those responsibilities did not influence his Selous decision.
Referring to Jumpstart, Gatto said he and Whitney are "crazy enough to be inventing the company we want to work for the next 20 years and there's nothing else I want to do. This is my opportunity to really build an important company and...make a big pile of money for investors and for myself."
"We're early-stage guys. We like to help a small team of entrepreneurs make something great," added Gatto. Previous Gatto coverage.
Whereas Selous was more akin to a hobby, Jumpstart focuses the founders' passion, said Gatto, adding that their current roles also allow him and Whitney to pursue other matters, if they choose. Whitney, for example, has created the Oasis Venture social enterprise and education partnership with Oasis Center.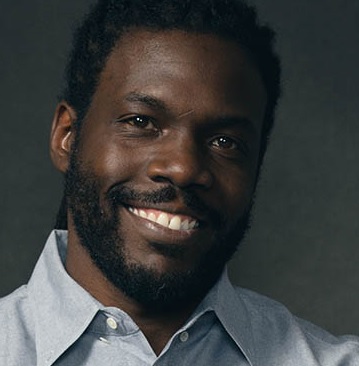 Marcus Whitney
He and Whitney aspire to making Jumpstart a paragon of VC-investment innovation, with evolving criteria regarding company stage, Gatto added.
Reaching for a manufacturing metaphor, Gatto continued, "We're not there today, but we want to create a new kind of investment company that reliably 'stamp-out' successful healthcare innovations -- We're going to really be good at the early stage."
Asked whether Jumpstart will stay locked-onto Healthcare alone, Gatto said, "I'm arrogant enough to think the Healthcare industry is going to change dramatically in the next five years" and he and his team can come to deeply understand that "seachange," make meaninful contributions and reap commensurate rewards.
Jumpstart's 2016 portfolio cohort includes 17 startups, up from 10 at the start of the 2015 cohort.
In addition, Jumpstart's annual Health:Further Summit convenes Aug. 23-24, at Music City Center. Annotated list of Jumpstart companies here.
Gatto told VNC this week that odds are that one or two of the current cohort might fall away, but the group as a whole could end-up raising $12MM to $15MM in the next 12 months.
However, Gatto continued, in reality a "big range of possible outcomes" is possible, given that the portfolio companies are "spread across the U.S." and face varying local capital-raising situations; and, given that six of the class of 17 are "EBITDA positive" and may be free to accept additional investment or not, depending on growth plans.
He singled-out Amblyotech, an Atlanta-based Digital Therapy company with game technology to help consumers treat Amblyopia ("Lazy Eye"), as one of his portfolio companies that is likely to require sizable capital rounds to seize the market it has identified.
The 2015 Health:Further Summit attracted about 660 participants (paid and nonpaid) and was essentially sold-out. Gatto said he'd originally set a goal of 1,000 for Summit 2017 registrants and believes at least 900 will pass through the turnstile, 17 days from now.
Gatto said he's convinced Health:Further Summit is unique, in that it convenes around healthcare innovation a combination of startups with new ideas and perspectives, established corporate players, investors and other executives responsible for innovation and growth.
The Summit's agenda and speakers are here. VNC
. lasted edited 1:49pm 5 Aug 2016
---