GOVERNOR BILL LEE'S initial FYI 2024 state budget proposal is said to include a non-recurring $5MM allocation to support the emerging Tennessee Network Growth and Opportunity Initiative (TN GO), a statewide initiative that is designed to complement other energy and transportation initiatives by encouraging more research and development partnerships statewide.

Proponents of the proposed funding say that it would not only help cultivate a more robust Tennessee innovation ecosystem, but would also advantage Tennessee agencies and groups competing for federal and other funding.
Such initial budget proposals by the state's chief executive are always subject to budget analyses and potential amendment in each session of the Tennessee General Assembly. The state government's annual budget is usually finalized before Memorial Day.
Victoria Hirschberg MCRP, who is assistant vice president of research, outreach and economic development for the University of Tennessee System, described the TN GO project before an audience gathered March 7 for the annual meeting of the Tennessee Advanced Energy Business Council (TAEBC).
Hirschberg is UT's member within the provisional TN GO steering committee. Her LinkedIn is here.
She serves alongside core institutional representatives of Tennessee Valley Authority (TVA), Oak Ridge National Laboratory (ORNL), and Vanderbilt University (VU). The TN GO initiative calls for engaging with other postsecondary institutions, as well.
Victoria Hirschberg
Responding to a question from her TAEBC audience last week, Hirschberg said that the program could go-live as early as July 1, which is the beginning of the state's 2024 fiscal year -- provided state funding is approved.
In her brief presentation to TAEBC, Hirschberg said TN GO allies have begun engaging with dozens of prospective stakeholders, including influentials within academe, industry, capital providers, and governmental and non-governing organizations (NGOs).
In her presentation, Hirschberg said prospective allies could include such broad-based newcomers as the proposed Southeast Hydrogen Hub, in which TVA and others are already stakeholders.
Hirschberg also cited more familiar faces, including -- in addition to her host, TAEBC -- Innovation Crossroads at ORNL, the FedEx Institute of Technology at the University of Memphis and, among dozens of others, Tennessee Technology Development Corporation dba Launch Tennessee (and some of LaunchTN's network partners).
If approved by the General Assembly this spring, TN GO funding for FY 2024 would come via Tennessee Department of Economic and Community Development (TNECD), which is led by Commissioner Stuart McWhorter.
In Gov. Bill Lee's State of the State Address on Feb. 6, the governor placed great emphasis on adequately funding transportation and related needs, among other issues.
Randy Boyd
Subsequently, on Feb. 7, UT System President Randy Boyd, a businessman and a former TN ECD commissioner, published a list of potential FY 2024 state-budget gains for UT, including an allocation for TN GO. Almost simultaneously, other UT administrators pointed to the TN-GO project here.
In 2022, Vanderbilt staff published a summary of "smart mobility" research at Vanderbilt, noting at one point, "The TN GO Proposal, a collaborative initiative consisting of Vanderbilt University, University of Tennessee, Knoxville, Tennessee Valley Authority and Oak Ridge National Laboratory, leverages the state's competitive advantage in automotive and EV-related manufacturing and research to forge research and development partnerships, pilots and programs into a networked ecosystem that supports diverse, long-term innovation and economic development initiatives. The collaborative is seeking a significant investment over three to five years from Tennessee state government to potentially unlock an even greater investment in federal and private capital. This investment will propel Tennessee past its competitors to connect, compute, fuel and power the future of mobility."
Updated March 15, 2023: A Vanderbilt spokesperson provided this statement in behalf of staff of VU's office of government and community relations: "Vanderbilt is actively engaging Lee Administration officials to obtain initial funding for a multi-year commitment to building a R&D ecosystem for mobility solutions and EV related opportunities. Within a coalition that includes TVA, Oak Ridge National Lab and the University of Tennessee, Vanderbilt is partnering in the planning and execution of such an ecosystem to ensure Tennessee's leadership in mobility opportunities as well as Tennessee's role in the design and manufacturing of electric vehicles and related technologies. Governor Lee and Commissioner McWhorter understand the importance and share the vision and desire to keep Tennessee a leader in these emerging fields. We are grateful to them for $5 million in the initial budget request and continue to engage state officials on future investments as the legislature approves the state's budget in the next month."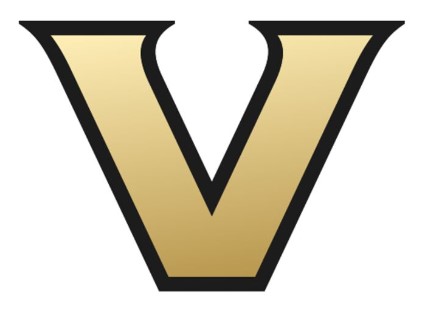 Tennessee institutions' recognition of large-scale opportunities for collaboration has grown sharply in the past decade.
One recent example linked here: A 2022 gathering of ORNL and VU leaders focused on interdisciplinary research related to such important issues as energy, climate and global security.
Other speakers participating in TAEBC's annual meeting, held at Schneider Electric's Nashville Hub, are listed here.
TAEBC's previous report of its most substantial 2022 accomplishments is here.
TAEBC is a 501(c)(3) nonprofit, according to Guidestar files. Its board of directors list is here. Its press release about its March 7 annual meeting, is here.
Cortney Piper
TAEBC's executive director is Cortney Piper, who began her Knoxville-based practice in communications services in 2008, amid the Great Recession.
Today, Piper is founder and president of Piper Communications LLC (2012).
Piper Communications is an SBA-certified Woman-Owned Small Business (WOSB) and is a Protégé in the U.S. Department of Energy's Mentor Protégé-Program VNC
. 1114 15 March 2023
---