Gradspring co-founder Sean Clem says he and his seed-stage investors can do well, by taking some of the work out of job searches by unemployed and underemployed recent college graduates.
The 15-month-old startup helps new and recent grads find internships and entry-level jobs via an opportunities repository that is designed to be free of the volumes of extraneous and often irrelevant information provided by some other sites, the 34-year-old president told VNC.
Clem has just begun what he believes is the first in-Tennessee use of crowdsource capital-raising platform Fundable.com.
At Fundable, the modest Gradspring target of $10,000 has been calibrated to ensure a successful first Fundable outing, one that will produce evidence of investor interest, which could come in handy after anticipated changes in federal law (the JOBS Act) prompt more accredited investors to participate in crowdfunding. The Fundable raise will also generate news and social media attention, he noted.
The business has gotten a bit of traction, ahead of the Fundable push. It launched its public Beta site fewer than 100 days ago. Now, Gradspring has 3,000 registered users, including 1,000 who are paid subscribers, he confirmed. Job-opps produced are certified by Gradspring as requiring less than two years' experience and all jobs listed come with an actual workspace (no work-from-home jobs), according to its website.
Moreover, Clem has already gotten the backing of co-founder and lead-investor Crom Carmichael and other outside investors who collectively hold 53 percent of the company, to his 47 percent, he said.

Crom Carmichael
Carmichael told VNC a year ago that he'd be resuming fresh investments after he did some "restocking" of his portfolio. Carmichael has long made clear that when he takes-on a startup, he's all-in and management needs to be prepared for that, as previously reported here.
Clem et al have raised more than $250,000 since its inception; and, they are soon likely to pursue another $190K, in addition to any Fundable proceeds, he said. Asked about future interest in institutional investment, Clem said it's possible the company can scale-up rapidly enough without that, but that decision lies ahead. He wouldn't discuss revenue or profit projections, but said operations are on-plan.
In addition, Clem has a board of directors that includes himself and Cromwell; youthful Midas Muffler entrepreneur Clayton Rollins; financial advisor Arthur Laffer; and, Gradspring co-founder Mike Hassell, who is also EVP-Investments for Gradspring's host incubator, ConduIT Corporation. And, the venture has strong ties with national and North American associations of fraternities and sororities, he said.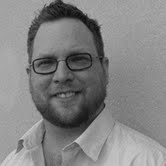 Sean Clem
Asked about competitors, Clem acknowledged that, depending on how much effort the student is willing to make combing through myriads of postings, there are certainly other players.
VNC research turned-up CareerRookie (a CareerBuilder unit), AfterCollege.com, MonsterCollege (Monster.com), as well as some others that seemed distinguished by little more than catchy domain names. Many of the less-developed sites did, indeed, seem to serve-up streams of responses that made searching for a job seem as laborious as panning for gold.
Clem stressed that Gradspring does not rely on click-through payments generated by visitors rummaging through seas of postings for which the new grad is not qualified or which turn-out to be "scams." He also noted that he's adapting some aspects of the business models of sites aimed at more established jobseekers, such as Ivy Exec (positioned as Ivy League-oriented) and The Ladders.
Thus far, the majority of Gradspring subscriptions have apparently been paid-for by parents, doubtless looking to help launch recent grads into gainful employment, said Clem. Visitors may view anonymized job listings, but then must pay fees for full transparency, with subscription durations varied.
A v2.0 Gradspring site is scheduled for unveiling in mid-October, and ideas for v3.0 are percolating, Clem said. Fuller applicant profiles, video components and other features are to be developed.
The site's redesign is being done by iDesign, an East Nashville firm owned by Metro/Nashville District 7 Councilman Anthony Davis. And, Gradspring recently hired Lovell Communications to increase its PR visibility. Clem has also gotten help from fellow MTSU alum Michael Guess, who is the Nashville-based director of digital operations for South Central Media. Legal and accounting services are provided via ConduIT, under an initial two-year agreement, Clem said.
Asked about possible international markets for Gradspring, Clem expressed cautious interest in other English-speaking nations, but said there are no plans for such cross-border entries. There are also notions about specialized sites that might address, e.g., science, technology, engineering and mathematics (STEM) fields, but no immediate plans.
Gradspring is directly putting some recent grads to work. Two weeks ago, 23-year-old Anna Kennedy joined as media/social publicist. She was originally identified when Clem proactively sought interns about to emerge from his alma mater, Middle Tennessee State University. An advertising major, Kennedy recently completed an internship with DoubleDiamond Design, which Clem helped to arrange, he said.
Soon, Colin Pigott will also join the firm. The 26-year-old University of Tennessee grad's previous work history includes varied sales and administrative jobs (and an internship), according to his Linkedin. Pigott got his Gradspring opportunity the way many still do: As a result of a chain of trusted referrals that began with co-founder Hassell, Clem explained when asked.
Prior to forming Gradspring, Clem led client services for Equestrian Media Productions, according to his Linkedin.
Earlier, he worked alongside his father in the family's Portland, Tenn.-based trucking and logistics company, he said. He graduated from MTSU in 2001, with a degree in public relations. VNC