Updated 17 Nov. 2015: Story updated here.-Ed.

---
KAUFFMAN FOUNDATION representatives were recently in Nashville for discussions with folks at the Nashville Entrepreneur Center (EC) and Vanderbilt University.
One source said a recent meeting Kauffman-Vanderbilt meeting related to "a grant made by the Foundation to promote entrepreneurship in Middle Tennessee."
Asked about the matter, EC CEO Stuart McWhorter said yesterday, "We are not at liberty to discuss this at this point."
VNC understands Vanderbilt University School of Engineering Dean Philippe Fauchet and some other Engineering faculty, as well as one or more representatives of Vanderbilt's Center for Technology Transfer and Commercialization participated in at least one meeting on campus, last week. A VUSE spokesperson confirmed only that a "very preliminary" Kauffman-VUSE meeting took place, July 9.
An additional source said that the Administration of Mayor Karl Dean is also represented in current dealings with Kauffman.
Given the breadth, reach and diversity of Kauffman's programs, there are certainly numerous possible angles for Nashville collaboration with the nonprofit.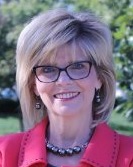 Barb Pruitt
Queried by VNC, Kauffman Foundation Communications Director Barb Pruitt offered, without comment on Kauffman interest in Nashville, an assortment of possible reasons for stepped-up communications, including the fact that July 31 is the deadline for applicants for a share of a $2MM Kauffman fund for grants of $50K-$250K each, aimed at identifying and spreading the highest-quality strategies and programs for strengthening the entrepreneurial sector in cities and regions.
Then, too, there's the foundation's recently developed 10-year strategic plan, which foreshadows several new initiatives aimed at improving Kauffman support of entrepreneurism, including (excerpts, paraphrased):
Scaling-up proven models of exemplar entrepreneurship support organizations
Seeding innovations (platforms, infrastructure) that enable firm creation
Establishing metropolitan sites for demonstration, testing and elevation of entrepreneurial growth models
Managing a metro "challenge" program that helps develop regional economies
In posing questions for this story, VNC had also asked McWhorter and Pruitt whether grant talks, if any, related findings in a Kauffman report last month, in which Nashville was reported to have, among cities assayed, the lowest proportion of startup entrepreneurs who are driven by opportunities they perceive, rather than by necessity, i.e., by the lack of other sources of livelihood. The thinking behind this is that innovation-driven entrepreneurs are more likely to produce viable high-growth businesses.
On that index, the Nashville area's startup founders were essentially said to be driven 60% by opportunity and 40% by desperation, while San Jose, in the heart of Silicon Valley, enjoys a reported 91.2% opportunity share, according to Kauffman researchers.
On the overall Kauffman Startup Index, Nashville's ranking dropped from 20th in 2014 to 24th, this year, putting Music City in a six-city batch that had the biggest negative year-to-year ranking shifts. As in 2014, Austin again ranked 1st.
Kauffman's Pruitt said that decisions regarding the foundation's grant or program support of entrepreneurs and communities are made "independent of any community's standing in the Kauffman Index: Startup Activity or any other research report we produce." VNC
---