CARSAVER INC., the 6-year old company that moved its HQ offices to the Nashville area from Miami in 2019, is reviewing growth-funding options, including a traditional or spac IPO, a possible Series C raise, a strategic partnership, or other alternatives.
Based in Franklin, CarSaver provides an "end-to-end" e-commerce platform for buying, selling and-or insuring a new or used vehicle.
Collier acknowledged that Carvana, Vroom and Tesla are among sector entrants. According to their websites, Vroom and Carvana are focused only on used-car sales and Tesla sells only new or used Teslas.
The CEO emphasized that, unlike CarSaver, none of that trio of competitors has a continental dealer network. Collier underscored that his company's network ensures ample supply and variety of new and used vehicles, thus allowing CarSaver to operate as an asset-light enterprise.
Co-founder and CEO Chad Collier told Venture Nashville the profitable company has raised roughly $40MM in earlier Series A and B rounds, combined.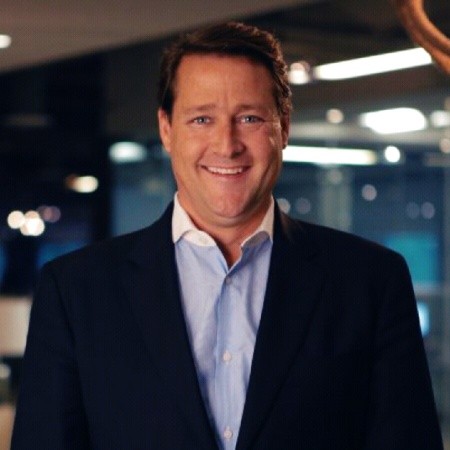 Sean Wolfington
Oklahoma-born Collier, 43, said that he, Co-founder and Chairman Sean Wolfington, and others of the management team together have controlling interest in the company. CarSaver still maintains operations in Florida.
The CEO noted that he and his cofounder, who remains based in South Florida, have sold a combined eight autotech companies and dealerships, with most sold to majors.
The company's $30MM A-round was taken entirely by a group of individual investors, while its $10MM Series B was taken out by Texas-based Solera Holdings, an automotive industry technology specialist.
The CEO acknowledged the incumbent investors could take-out a C-round, but said a public offering may prove the best way to capitalize on current momentum.
The company's organic growth was about 300% in CY 2019 and roughly 360% in CY 2020, said Collier.
He said the company's alliance with Walmart, which, among other things, involves Walmart promoting the availability of the CarSaver platform via Walmart's legendary web presence, is an extraordinary driver of its business.
Collier confirmed that Nissan recently licensed CarSaver's platform; and, iHeartMedia is among investors in CarSaver. IHeartMedia, he added, has 90% of the U.S. population as audience.
The company has previously stated that it moved its headquarters team to Nashville to be "closer to the heart of the auto industry, including the headquarters of Nissan and Mitsubishi, as well as Walmart's headquarters in Bentonville, Ark.
Although CarSaver's chief product officer, Michael Wynns, remains with the company's South Florida presence, Wynns lived and worked in the Nashville area, 1997-2006, including several years as founder and CEO of one of Nashville's early digital startups, Dealerskins (sold in 2005 to Trader Publishing).
Heather Pollard
Heather Pollard, joined CarSaver as chief operating officer in November 2019 and now resides in the Nashville area, according to her Linkedin profile. She was previously VP and head of digital car buying digital experience for USAA, based in San Antonio.
The company's chief technical officer, Daniel Hopper, resides in Franklin, Tenn., according to his Linkedin.
The company continues to innovate. It is rolling-out a proprietary loan retention platform for lenders that helps them retain and grow their loan portfolio by anticipating consumer interest in upgrading to a new car," said Collier.
The company uses what Collier termed "personalized penny-perfect payments," reflecting calculated trade-in value, sale pricepoints and other decision-shaping factors.
The company is developing plans for other innovative offerings for the insurance sector, Collier confirmed.
Asked about the company's advisors, Collier said it relies mainly on attorneys in the Chicago office of Sidley Austin; and, works with Brentwood-based LBMC on accounting and related matters. He said High10 Media of Nashville and New York handles CarSaver's PR.
Collier confirmed the company has previously worked with investment bankers at Presidio Technology Partners in the Bay Area, and is now in in advanced discussions with large potential advisors, with an eye toward tapping public markets.
Collier noted that he first lived in the Nashville area at age 26, when he was growing his own holdings of auto dealerships. His LinkedIn is here. VNC
. last edited 0618 4 February 2021
---