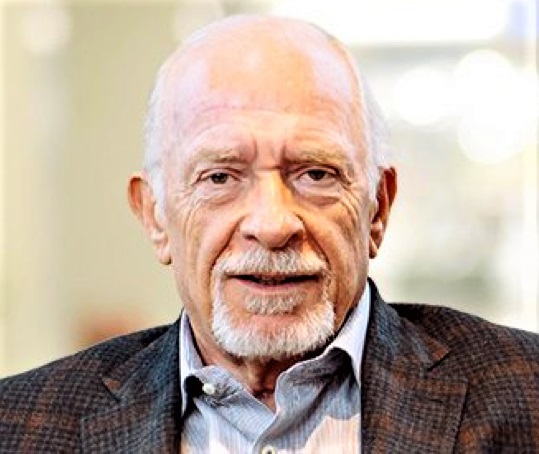 INVESTOR and entrepreneur Harry Jacobson MD has quietly been backing the new iCitizen civic-tech engagement platform since 2019, the year he and cofounders shuttered a predecessor Nashville startup that once bore the same brand.
Jacobson, 74, is the Nashville-based physician, entrepreneur and investor who has, thus far, founded or cofounded more than a dozen companies and VC/PE firms, most of them focused on health and medical sectors.
The new iCitizen.com platform is owned by CivicVerity Corp., which was formed in 2019 with Jacobson as majority owner, and with its principal office in upstate New York.
The CEO of iCitizen is Anthony A. "Tony" Harkin PhD, who was chief data scientist for the earlier iCitizen, as VNC previously reported.
Now age 52, Harkin also remains tenured faculty and director of the Center for Applied and Computational Mathematics, at Rochester (N.Y.) Institute of Technology.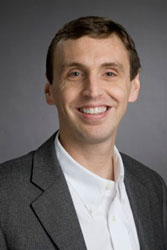 CEO Tony Harkin PhD
Harkin made clear during a recent series of interviews for this story that, while the new company has completed "a total rework" of the iCitizen website, iCitizen's mission remains much as was stated in 2012, when the previous startup was created.
He said all hands are driven to connect iCitizen account-holders to one-another, as well as to elected and civic leaders and others, via opinion polls and by engagement in online communities for energetic, but civil discussions of issues and ideas.
The now-rebuilt and streamlined platform recently completed a beta run with current registrants, and the company's commercialization efforts are ramping-up.
In-line with that, Harkin confirmed that active consideration is being given to iCitizen's capital roadmap, with a capital raise likely to be completed in 1H 2022.
VNC research and prior coverage shows investment in the previous iCitizen entities since the brand's inception a decade ago is now likely well past the $10MM mark. Crunchbase's capital-raise estimate for the prior company is here. VNC also notes that the original company's seven distinct Form D filings with the SEC during 2012-2015 showed capital targets totaling about $20MM, on an aggregated basis.
In one of its clearest signals of the platform's return to the public square, iCitizen recently promoted results of a national online poll, in which it asked respondents to gauge how the current U.S. rate of inflation is affecting family budgets. Release here.
While enlisting individual users who have interest in key regions and subject domains is the current priority, the company will also consider resuming custom-contract polling and sponsorship revenue, which were identified as revenue anchors for the original iCitizen.
Active iCitizen users earn varying amounts of the site's on-platform digital currency, called iCoin.
According to the site, iCoin can be used within the platform to help fund creation of polls, to give or receive appreciation to participants for their observations, and to donate coin to certain listed charities. The iCitizen privacy and data-sharing policies are here. We found terms of service here.
Harkin said he has been ramping-up efforts to register and activate users to contribute to one or more of nearly 30 different communities for registrants whose priorities span Issues (elections, media, economy, healthcare, civil rights, women's rights, international, Supreme Court, Congress, etc.); Geographies (e.g., Tennessee, Texas, New York); and-or, influential persons (e.g., President Joe Biden, former President Donald Trump, et al).
The CEO emphasized that he, Jacobson and others associated with iCitizen remain committed to its educational and cultural mission, and they still "aspire to build a real-world community that's civil," as well as passionate. Harkin said he shares Jacobson's believe that this can be achieved.
Acknowledging the contretemps that often surround online-media content these days, Harkin said the company encourages full participation in iCitizen by people of all persuasions, political affiliations and interests.
That said, the CEO also explained that if iCitizen technology finds toxic language in a post that a registrant is preparing for publication, the platform issues a red-flag notice to the would-be author, advising that the author is invited to modify sufficiently the language of their post before it can be published. (See its Terms of Service here. Related Scientific American article on toxicity here.)
The CEO said the company is working very hard to ensure civility, as well as equitable representation on its site for all points of view.
He then noted that iCitizen uses widely accepted statistical weighting methods and population census benchmarks to mitigate selection bias in its online opt-in surveys. If its analytics show that in a given poll some demographic segments are over- or under-represented relative to their share of the natural overall population, mathematical weighting of results can show side-by-side both the raw numbers of poll responses, as well as the "weighted" shares of votes from segments of the population. (Related material here.)
Harkin said that as it begins to ramp-up recruitment of sponsors in target states to raise awareness about iCitizen among their constituents, the early adopters seem to have been sponsors that have more conservative followings.
For example, said Harkin, in the course of targeting potential users in target-state Texas, iCitizen's outreach to such groups as the conservative Texas Public Policy Foundation (TPPF) helped gain TPPF sponsorship and additional iCitizen platform registrations.
iCitizen has potential conservative sponsor candidates in Nashville, as well. For, in 2017, not long before the original iCitizen ceased to be, the earlier startup had worked with Nashville-based Beacon Center to gauge Tennessee taxpayers' views about state tax incentives being used in efforts to recruit or expand businesses in this state.
Harkin said he's determined to enlisting nonprofit sponsors from all points on the political and philosophical spectrum.
Harkin joined iCitizen in 2015, a few months after Russell Reeder took the helm as CEO. Reeder departed in 2016, after leading a staff of about 40 iCitizen team members. Harkin had been aggressively recruited by Reeder. He committed to joining iCitizen just as he was about to pull the trigger on a small Kickstarter raise for his GovGraph tech startup.
His Kickstarter page said he was launching GovGraph to develop interactive visualizations of government Big Data, so that "so that everyone can be more informed, and engage more fully, in the decision-making process of our system of participatory governance."
Duncan Dashiff
The first iCitizen business was cofounded by Jacobson with Duncan Dashiff, both of whom were then focused primarily on their roles in both MedCare Investment Funds and Epiphany Health Ventures. Dashiff left all those posts in 2017 and is now senior managing partner with advisory firm Row Associates.
Jacobson cofounded VC-PE TriStar Health Partners; served on the board of Merck and other public companies; and, he was for a decade the vice chancellor of Health Affairs at Vanderbilt University and CEO of VU Medical Center, among other distinctions. Related VNC coverage of Jacobson here.
Harkin said his current team is augmented by talent drawn from among students and grads of Rochester Institute of Technology. Currently onboard for tech development are RIT alumni Andrew Lavryshyn, Zach Eager and John Currado, among others.
Asked about professional advisors for iCitizen, Harkin said the company draws periodic support from Shane Bateman, who is based in the D.C. area. (The CEO noted that Bateman's prior career included serving as CFO and SVP Finance and Administration for the decidedly progressive think tank, Center for American Progress (CAP).)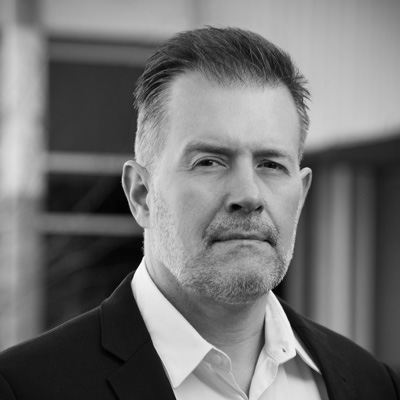 Ross Buntrock JD
Legal issues are typically referred to Ross Buntrock JD, said Harkin. Harkin said Buntrock is now Co-founder/CEO of Generous, a Nashville-based fundraising platform company that is owned by another Jacobson company, Civotek Corp.
Harkin also said the company banks with Bank of America and he personally handles the startup's books, mainly using the bank's online tools.
For more details on previous investors and advisors in the original iCitizen, see this VNC story. VNC
. last edited 1707 31 December 2021
---