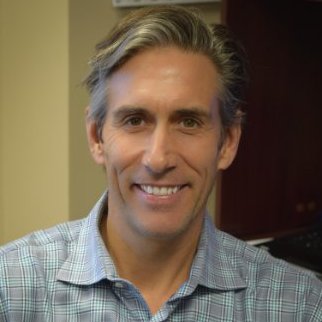 HCTec Partners, the Franklin-based healthIT solutions, staffing and consulting company led by CEO William Bartholomew, has named Bill Grana its president.
Grana, who confirmed the appointment for Venture Nashville, had previously led Nashville-based PureSafety, which sold in 2011 to UL (fka Underwriters Laboratory).
Grana has for nearly two years served as an advisor to HCTec, he told VNC. He joined the company's payroll April 3.
Since Grana's 2015 departure from UL, he said he has been an investor and advisor to other businesses, eschewing passive investment in startups in favor of close-in roles with opportunity to put money to work.
Responding to a VNC request, Grana, 48, took a few minutes to reflect on changes he's seen in Nashville business sector in roughly the past 20 years.
First, he said he believes there's has for generations been strong entrepreneurship in Nashville and the city "no longer has a 'brand' challenge when we're trying to bring people here from tier-1 cities of the west coast and the east coast to our town."
"But, the flip side is we have growing pains" related to traffic, housing costs and other factors, with some remedial actions yet to be delineated, he said.
Second, Grana said that while the market has gotten better at attracting the talented techies needed to keep technologies humming, the city needs to keep up efforts to recruit talent. Among prerequisites for success in that effort is dealing effectively with traffic and other quality of life issues, he added.
Grana said Nashville remains a community in which people, including himself, feel a real obligation and and desire to "pay it forward," to help newcomers, entrepreneurs and others "connect the dots," much as an earlier generation of business people helped them.
Nashville's openness to networking and sensible referrals and assistance is a tremendous legacy, said Grana.
However, he said he thinks the third big question he sees is whether or not the next generation -- people now under 40 -- realize how valuable this open-doors policy has been for Nashville and whether it is a characteristic they want to preserve in our business community. If so, they and others must resolve to take concerted action to nurture it in coming years as they city grows further.
One of Nashville's "gigantic improvements has been the maturing of the capital side of things," particularly the expansion and development of our Angel investors community, he continued.
While Grana said he knows neither Nashville nor any other city can be on the "cutting-edge" of every technology -- "which I think is fine, because you can't be everything to everyone" -- he stressed that he believes that valid startups and viable busineses are now finding the financing opportunities they need, right here.
That trend is, as he sees it, partly energized by increasing numbers of early-stage successes and exits that are putting money into the hands of people who want to put that money to work. "That snowball's only going to get bigger, here in town," he added.
According to his Linkedin page, Grana's advisory portfolio includes Nashville's marcom-centric Emma, mobile-content-oriented EnhanceWorks, Medical Informatics Engineering of Ft. Wayne, Nashville's Common Cents Systems (clinical labs IT), Tennessee Industrial Electronics of La Vergne, ADS Security, WealthAccess and others.
Grana served as employment and labor counsel to HCA, 1994-96, and later spent nearly six years in the Bay Area with startups, before returning to Nashville. He once served as a director of Qualifacts, which was founded and eventually sold by former Tennessee Governor Phil Bredesen.
CEO William Bartholomew
Bartholomew spun HCTec Partners out of family-owned HCCA International in 2012, according to its website. HCTec revenue for 2015 was at least $114MM, according to INC. Magazine.
Since 2013, HCTec revenue has accelerated in part due to its acquisitions of Partner Professional Solutions (Cincinnati) and HIMS Consulting Group (Steamboat Springs), on undisclosed term.
Grana's joining HCTec roughly coincided with the sale of healthIT-weighted Zycron to BG Staffing. No word on whether HCTec might've been a bidder for Zycron.
HCTec's current scale and momentum make it one of the largest providers in the healthIT, staffing and information management in the healthcare sector, the company says.
The company's services include staffing and placements (contract, temp-to-perm, permanent placements), strategic services, managed services and project work, with emphasis on application, integration and data, and infrastructure throughout the IT lifecycle. The company also provides coding and auditing, interim management, clinical documentation improvement (CDI), case management, and certain payer services.
HCTec says its expertise includes expertise includes electronic medical records (EMR) and electronic health records (EHR) implementation, Go Live Support, and EMR/EHR consulting resources and services, according to Bartholomew's Linkedin.
Grana earned his JD and MBA at Washington University and his bachelor's in foreign policy at the University of Virginia.
Bartholomew earned a bachelor's in Business at Rhodes College and graduated from Nashville's Montgomery Bell Academy. His Linkedin is here. VNC
. last edited 14 April 2017 0644
---