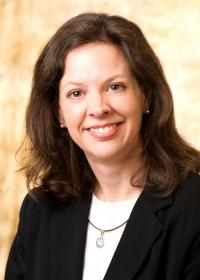 Updated 20 Feb 2020: State says it now is home to 200 Captives and TN is 7th largest Captives domecile. Jennifer Stalvey is Captives director in TNC&I, which is led by Commissioner Hodgen Mainda. 20 June 2016: TCIA recently announced that the state has 133 Captives and 321 protected cell entities. 2016 legislation provided incentives for entities transferring to Tennessee from other states or from offshore. Our original 12/1/15 story below.- Ed.
INFORMED yesterday that legislation he signed into law had helped expand Tennessee's Captive Insurance startups and brought the state unprecedented industry recognition, Gov. Bill Haslam's curiosity was piqued.
Briefly slowing the pace of budget hearings in the Capitol, the Governor asked Commerce and Insurance Commissioner Julie Mix McPeak to elaborate.
She explained that insurance-reform laws enacted on his watch in 2011 and 2013 are now producing business inquiries and formations of Captive Insurance businesses and related risk-bearing entities at a pace that has "significantly exceeded our expectations."
McPeak, who joined State government here in 2011, also explained that whereas those who originally sought to reform laggard Tennessee insurance law had expected mainly to persuade in-state enterprises to repatriate their existing Captive subsidiaries to Tennessee from other, previously more hospitable states or offshore domiciles, the complexities of the matter seem to have made Tennessee a greener field for de novo Captives and related business units, some of which are already expanding beyond their original scope.
Gov. Bill Haslam
The Governor seemed both pleased and mildly surprised that, in addition to producing financial advantages for Tennessee companies, actual startup companies had begun sprouting-up after he signed some insurance-related legislation, during his first term.
He asked about the genesis of such startups, and McPeak explained that her agency often advises companies on the process of getting premium reserves off their balance sheets, making premium payments to a regulated Captive and achieving savings on underwriting costs, often beginning with the most common liability insurance and sometimes moving to address less common risks.
McPeak said the State now has 312 pure Captives and other risk-bearing "Cell" entities, and the State now projects moving well past the 400 mark in FY16-17.
"Intriguing" was the word the Governor used to describe the chain of events that had produced "a little piece of new business for us."
VNC research shows that HCA is one captive sponsor that had long maintained a Colorado-domiciled Captive (Healthcare Indemnity), but which since Tennessee's reform has established a unit here, dubbed Park View Insurance.
VNC's recent interviews on the subject made clear that advocates of Captive Insurance reform were motivated from the outset by the value of Captive subsidiaries, with their typically beneficial impact on sponsoring companies' balance sheets, and their role in spawning new engagements for captive management specialists, lawyers, actuaries, accountants, software providers, bankers and other consultants and advisors.
Research also suggests that cultivating Captives is viewed by many as a potentially important ingredient in any State strategy to cultivate its finance and insurance sectors, for broader-scale economic development.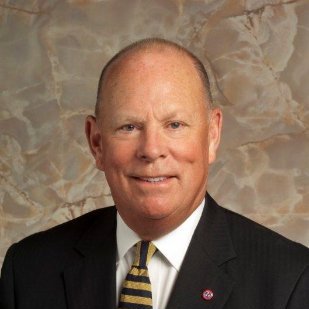 Mike Corbett
McPeak and her director of Captive Services, Michael Corbett, are widely credited with having played pivotal roles in increasing the Tennessee program's competitiveness. Prior to joining State government in 2011, McPeak was with the Burr & Forman law firm, and had previously served in management with Kentucky's insurance department. Corbett also joined the state four years ago, having previously been with Morgan Keegan and, earlier, UBS Financial Services.
Kevin Doherty
Another key player is Kevin Doherty, a partner based in Nelson Mullins' Nashville office, and the founder, chairman and president of four-year-old Tennessee Captives Insurance Association (TCIA), which has been instrumental in successive rounds of the state's Captives reform efforts. The association maintains a directory of advisors who are members of TCIA, here.
VNC previously reported that Iroquois Capital Group had founded Iroquois Captive Services, led by President/CEO Bill McGugin. The team includes Managing Directors Andy Rhea and Bob Davidson, among others.

It's good work for licensed professionals, we're told, because each Captive is one-of-a-kind, no cookie-cutter projects. In addition, at least one Tennessee university is considering related education offerings for those looking to upgrade their standing in the Captives sector. This story will be updated, as warranted.
Waves of innovation are also working their way through the Captives sector, with increasing numbers of states, now often including Tennessee, dressing-up to host not just the traditional liability-oriented Captives, but also Captives dealing with health insurance, cybersecurity risks, workers' comp and other lines.
Though estimates vary, Tennessee is now believed by many stakeholders to be viewed by Captive sponsors as among the Top 7 or even Top 5 most-attractive states among nearly three-dozen that allow Captives. Vermont has long been perched atop the list, and it is typically followed by such states as Utah, Connecticut or Colorado, and such balmy venues as the Caymans.
In 2010, Tennessee was a virtual no-show in such rankings, largely due to its antequated law, passed three decades earlier and long-neglected.
For an earlier Headsup legislative report, see our story on Tennessee's new B-corp option, which kicks-in next month. VNC
---