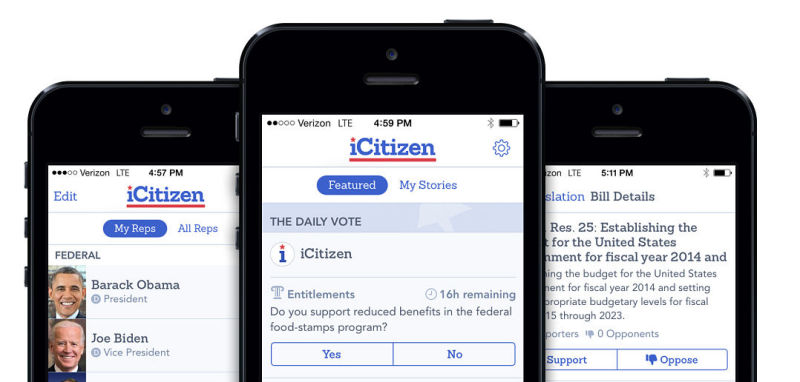 Updated 14 October 2015: On Oct. 13, iCitizen reported completion of a $3MM raise. Trying to confirm whether Vin Weber in filing is the former congressman. -Ed.
iCITIZEN, the civic-engagement platform of Citizengine, recently showed U.S. Sen. Bob Corker (R-TN) around the startup's new 7,300-sq.-ft. digs on Sixth Ave. South in Nashville.
At this stage in the company's development, that brief on-site visit by a man who is arguably one of the world's most influential elected officials may say more about the company's relationships than it does about iCitizen's prospects for success.
In the four years since the idea for the firm occurred to one of its founders, iCitizen has aimed to create a company that will help improve the quality and accessibility of public-opinion data and stakeholder communications on key issues for citizens, politicians and policy-makers -- while simultaneously earning for iCitizen the public trust, user traffic and paying customers that it needs.
iCitizen management said earlier this year it could employ hundreds by 2017. Today, the company has 43 employees -- up from about nine at the beginning of this year. It has raised at least $9.9MM in capital since its inception.
The co-founders of Citizengine/iCitizen are Chairman Duncan Dashiff and Harry Jacobson, M.D., the latter chairman of MedCare Investment funds, co-founder of TriStar Technology Ventures (which manages two funds, including a TNInvestco), and a former CEO of Vanderbilt University Medical Center. The company's largest investors also include LaunchTN (officially, Tennessee Technology Development Corporation).
For more on iCitizen origins, owners and advisors, please see our previous report, here.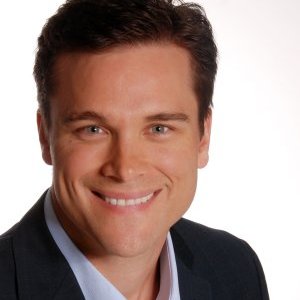 Russ Reader
In an interview for this story, iCitizen CEO Russ Reeder said confidently that by Summer 2016, just months ahead of the nation's Presidential vote, iCitizen's platform will be fully formed, with reach and impact both nationwide and significant. iCitizen via iTunes.
Regarding content, Reeder said the company is moving quickly from generating its own questions/content ("not scaleable") toward publishing carefully vetted questions put forward by a wide and diverse range of paying sponsors and by individuals.
The company said in a release earlier this year that V2.0 will bring "in-depth analysis of survey results, built-in communications tools and many other features to help policy-makers understand and engage with their constituents." Significant iCitizen enhancements for V2.0 are scheduled-out into full view by 1Q2016, though some version improvements may be previewed earlier among beta users.
In the interim, three-year-old iCitizen is being cautious not to overplay its hand -- or draw competitors' scrutiny -- by making too much of the results of its early polling on questions as diverse as Immigration and Drone Strikes, Obamacare and the Iran Nuclear Agreement.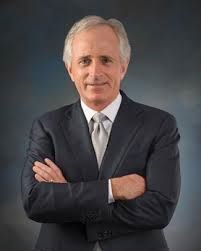 Sen. Corker
Venture Nashville asked staff of both iCitizen and Sen. Corker whether or not Senator Corker was briefed on the results of recent iCitizen polling on whether or not the U.S. Congress should "approve or disapprove of President Obama's nuclear deal with Iran..."
Those iCitizen Iran Nuclear poll results -- which have been available for weeks to any downloader via iCitizen's mobile app -- show a majority of respondents responding negatively. Senator Corker remains a salient critic of the Agreement. He is chairman of the U.S. Senate Committee on Foreign Relations, and is sometimes cited as a future presidential candidate.

Staff both at iCitizen and with Senator Corker said the senator did not review iCitizen polling data during his recent visit.
Instead, they indicated the purpose of the visit was a close-up view of Nashville entrepreneurship. In a statement, Senator Corker said, "Nashville has an outstanding entrepreneurial spirit, and I very much enjoyed learning more about yet another growing company," said Corker. "The team that iCitizen has assembled and their vision to provide Americans a direct way to weigh in on issues they care about is impressive."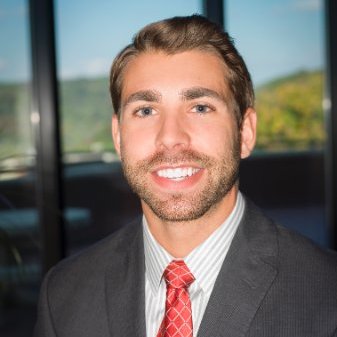 Chad Edmonds
iCitizen Digital Media Director Chad Edmonds told VNC that the company currently makes only modest efforts to promote poll results obtained via the existing iCitizen app, but plans an aggressive national re-launch of the platform, in Q1. VNC understands the platform will eventually accommodate both mobile and desktop users.
iCitizen clearly operates in a complex environment. And, CEO Reeder said the company needs to populate its team with people who are committed to supporting its mission of producing accurate, unbiased results for its customers and app subscribers.
Reeder said he believes that achieving such ends will help restore at least a modicum of trust in American politics, while reducing issue-polarization and helping "to restore civility in political interchange."
"We're not hiring political junkies," said Reeder, noting that junkies have typically "picked sides" on issues. He added that 100% of Citizengine's hires undergo a background check. "We don't want to hire anyone with a personal agenda," he added.
The company now has 43 full-timers aboard, and eventual hires are likely to include a Head of Polling, Reeder said. Fifteen other open jobs are listed on the company's careers page.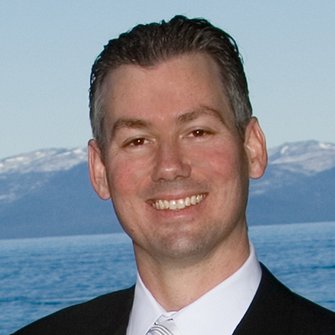 CTO Caldwell
In June, then newly hired iCitizen CTO Alan Caldwell told VNC that while he naturally has civic interests, he was attracted to his new post by the opportunity to "solve a big problem," namely, what he and Reeder both refer to as the "broken" U.S. system of public discourse.
Earlier in his career, Caldwell, who splits his time between San Francisco and Nashville, held posts including head of mobile engineering and operations for The Walt Disney Company, and as director of engineering for Adobe. His LinkedIn is here.
In July, the company announced hiring to two VPs for government relations -- Bruce Starr and Derrick Kitts -- who previously served as elected members of the Oregon State Legislature, in addition to other advocasy, political staff and/or similar roles.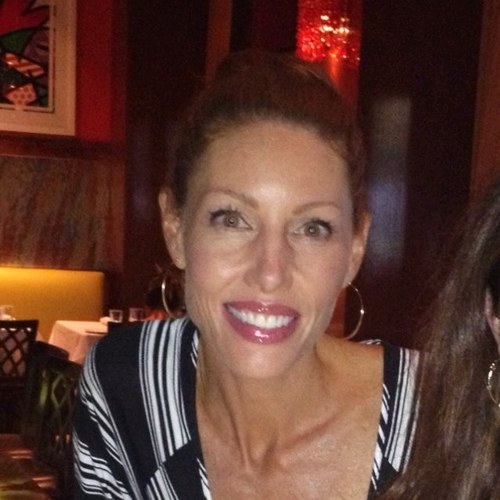 Beth Huth
Among those most recently hired, but not previously announced, is VP for Marketing and Business Development Beth Huth.
Huth, 47, holds degrees from Lipscomb University and Washington State University, and has prior consulting and marketing experience in meeting-planning, hospitality and other sectors, according to her LinkedIn.
Reeder, 45, also told VNC that the company is scouting for a director of polling with "strong background in designing and running direct public opinion and consumer research studies."
The CeO and others at iCitizen make clear they are proceeding aggressively, yet cautiously -- fully aware of the wariness and distrust that permeate much of the public sphere, as well as the fact that there abound skeptics who discount the reliability of polling by traditional means, as well as by using mobile, Internet and other emerging tools and methods.
John Geer, PhD
John Geer, Ph.D., who is a Vanderbilt University vice provost, as well as co-director of the Vanderbilt Poll, told VNC that while iCitizen seems to be establishing an interesting role, and its information could be useful in some context, he harbors concerns regarding the accuracy and representativeness of opinion assessments attempted via such technologies, which, among other things, risk underreporting the views of Americans who are less engaged with those technologies.
Geer also said that changing lifestyle patterns and increased polarization of opinion in American society -- in an environment of round-the-clock, soundbite-driven news coverage creates further challenges for all pollsters, who must work harder to reach cell-phone users and other hard-to-reach demographic subgroups, to ensure accurate representation of those groups' views. (Related Pew reports here.)
Geer told VNC that he expects to meet sometime soon with iCitizen's VP Huth and possibly others at the firm.
Back to iCitizen relationships. After all, not every startup can draw a visit by a U.S. senator.
Asked on whose initiative the Corker visit had been arranged, Citizengine's Chad Edmonds said only that the visit was facilitated by "a close friend of iCitizen." Corker's staff also declined comment on that point.
Senator Frist
Given that former U.S. Senate Majority Leader Bill Frist, M.D., is a member of the iCitizen advisory board, VNC inquired of his office, asking whether it might have been he who encouraged the Corker visit.
A member of Frist's staff replied that Senator Frist "has encouraged [Tennessee's] congressional delegation to focus on entrepreneur start-ups in Nashville..."
Perhaps that should not surprise: Among Senator Frist's other civic, professional and entrepreneurial business roles, he is a partner in Cressey & Company, the healthcare-centric private equity firm with offices in Chicago and Nashville. VNC also understands the senator has also made sizeable donations to help underwrite programs of the nonprofit Nashville Entrepreneur Center.
For the record, as reported globally, the Iran Nuclear Agreement was recently affirmed by the Obama Administration and Iran, as well as by the UK, France, Germany, Russia and China. Subsequent events are widely interpreted as having virtually assured execution of the Agreement by the Obama Administration.
As previously reported, VNC has not identified a clear direct competitor for iCitizen, though there are seemingly dozens of related offerings, including at least one with Tennessee ties: PopVox, led by founder/CEO Marci Harris, who is also a member of the board of directors of LaunchTN. Meanwhile, "social polling" apps have proliferated explosively, as evidenced in a single search here.

In 2013, seeking to protect its iCitizen brand, iCitizen began an apparently brief and successful skirmish with Los Angeles-based entrant CitySourced.
While iCitizen is positioned as helping to connect citizens with their State and Federal representatives, CitySourced displays a municipal emphasis, saying on its website that it offers a Web/Mobile "civic engagement software platform for cities, counties, government agencies, schools and utilities."
Coincidentally or not, both CitySourced and iCitizen have recently focused some of their energies on California citizens affected by drought conditions: See iCitizen here and CitySourced here.
Asked about iCitizen's current or potential future competitors, Marketing VP Huth today declined to comment. VNC
---