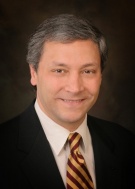 Mike Shmerling, CEO and chairman of Xebec Management Inc., told VNC recently that when it comes to breeding new businesses and then keeping them here in Nashville, "entrepreneurs are more important to the city than anything else."
"We need businesses starting here that create great opportunities, real career paths for people – not just menial jobs," an energized Shmerling continued.
Shmerling not only posed a challenge that's often on local executives' minds, he also provided an answer: Launch a corporate venture initiative that might be unique to Nashville, at least until copied elsewhere.
"Why doesn't someone go to our public companies and do a deal?" Shmerling asked. He laid it out: Executives and workers at every corporate level often generate a huge number of ideas, typically leveraging the company's market knowledge and other assets.

The very biggest ideas may get internal corporate support, he said, "but because they [management] don't want to take a hit to capital...'Idea 67' never gets hit," and a developable opportunity lies fallow, in order to avoid the risk of weakening shareholder value.
Shmerling's solution, using Louisana Pacific as an example only: "Go to someone like LP and tell them they can keep 60 percent of the new business," with the balance of ownership being placed into the hands of private-equity investors and a management team of students pursuing MBA degrees at local universities.
The corporation obtains an interest with no risk to the quarterly earnings that are watched so closely by investors and analysts.
The investors get access to a vetted business idea with support from a corporate sponsor that has the kind of deep industry knowledge that startups can only dream of obtaining on their own.
Through it all, MBA students would get a unique education under near-startup conditions, as well as a good chance of securing challenging careers before they complete their studies.
More important, said Shmerling: When a venture succeeds, "that company will never leave Nashville. Why? Because the mother ship is here."



Germain Böer (left), director of the Owen Entrepreneurship Center at Vanderbilt's Owen Graduate School of Management, said he believes Shmerling's concept is strong. Böer said one scenario for implementing the program would be for an entrepreneur or retired executive to mentor MBA students during their first year of studies, then students would set about raising capital in their second year, prior to graduating.
Böer also noted the concept is reminiscent of the "Search Funds" pioneered at the Stanford University Graduate School of Business. In the Search Fund approach, investors pool money to enable an entrepreneur to acquire an established business.

Böer colleague Bruce Lynskey agreed "there are plenty of great ideas that are trapped or housed inside bigger companies" and the challenge is often that of "effectively extracting them and also allowing them the independence that they need." Lynskey added that most MBA students are not inclined to undertake pure startups, so a hybrid approach would give them valuable experience.

Reached yesterday for comment on the proposal, Belmont University's Jeff Cornwall (right) said, "I think anything we can do to give
our students experiential learning opportunities is a good thing." He said it is his impression similar ideas are percolating on campuses elsewhere.
Over the years, Shmerling and the executives he's picked to lead companies he controls have demonstrated creative moves of their own. Diversity Brands LLC, for example, recently licensed from CBS Consumer Products rights to leverage the legacy of "The Andy Griffith Show" to brand "Mayberry's Finest" food line.

Shmerling is CEO and chairman of Xebec Management, Inc. (XMi) and XMi Commercial Real Estate. He is chairman of Choice Food Group, HealthConnect America, SelectAir and XMi Financial Services. He's also a member of the board of HealthStream and is a former senior advisor to Kroll, Inc.

Shmerling currently co-chairs the Entrepreneur Project with HealthStream CEO Bobby Frist. That group is due to report in October its recommendations for improving Nashville's entrepreneurial culture and infrastructure.
Shmerling sold Background America to Kroll Inc., which is now owned by Marsh & McLennan Cos. Prior to the background-check industry, Shmerling launched Transcor, which transported prisoners and was acquired in 1994 by Corrections Corporation of America. ♦