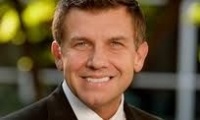 Perhaps realizing no one else is going to push Michael Burcham harder than he pushes himself, the Nashville Entrepreneur Center's founding director uses goals and performance metrics to lash EC vision to EC reality.
Six months into Burcham's tenure, the EC's three-person staff, seven student interns and 40 volunteers have "touched" entrepreneurs from 40 Tennessee counties and seven other states, and have vetted about 150 business concepts.
In 2011, they're prepared to review as many as 720 business designs, looking for the most promising to support, aggressively, said Burcham. With just 18 startup slots in the EC incubator, Burcham told VNC he aims to ensure at least 10 "Wow!" firms emerge from each cohort of tenants.
The economic stars seem well aligned for the Nashville region, Burcham said: Trends are favorable for innovators in the EC's target sectors: healthcare, technology, music and social enterprise; and, money is thawing and starting to flow as the nation comes out of the deep freeze of the Great Recession.
Acknowledging his plans call for formidable gains, Burcham said he believes such ambition is necessary to demonstrate quickly the EC is on the right trajectory. "I didn't want to ask our community and our state to financially get behind something they didn't believe is going to happen," he explained.
Documenting rapid progress also helps allay concerns some might harbor regarding the risk of overreaching: "My vision is huge and that scares some people," he said with the tone of a scientist embracing a fact.
There's method behind Burcham's mien: Asked how he rapidly achieves and sustains traction simultaneously on multiple fronts, Burcham explained, in part, "I fly at two levels: at 10,000 feet and sort of in-your-face."
On the higher plane, Burcham says that each morning and evening he spends about 90 minutes asking which of the opportunities and challenges he has spotted are most relevant and important for the community and nation he serves. Periodically, he notes, he steps back from imagineering and scenario-building to "dial it back to today, to where I am [to ensure that in executing I'm] taking it one step at a time."
He also works to ensure he is personally ready to carry-out the duties of anyone involved in the EC, and strives to surround himself with people more skilled than he. At the interpersonal level, he tries to ensure that when he engages with another individual he is fully present, "mentally and physically with them" and focused on that interaction.
Since launching EC fund-raising on Veteran's Day 2010, Burcham said he and others have raised $1.4 million, against the $3MM short-term target, which he intends to hit within 120 days. Succeeding at that would allow the nonprofit EC to relocate by Veteran's Day, Nov. 11, 2011 (yes, 11-11-11), from 105 Broadway to the Trolley Barns in Metro's long-anticipated Rolling Mill Hill waterfront development.
"I'm already, in my head, living in the Trolley Barn," he said. (Little is by chance with Burcham: Those Veteran's Day milestones reflect the importance Burcham and others attach to public service. Military veterans who aim to become entrepreneurs will be among EC clientele, said Burcham.)
The EC under Burcham is further buttressed by a board of directors chaired by Clayton McWhorter, founder of VC Clayton Associates, founder of startup PharmMD (a local medication therapy management venture) and, among other achievements, a former president of HCA.
Burcham, 49, is not planning a short stay at the helm of the EC, but neither is he planning to finish his career there. In his view, how long he stays "depends on how serious our city and our state are about doing this. I love to do things that scale," he said. He wants stakeholders to hear the message: "This is not my Entrepreneur Center, it is your Entrepreneur Center," he stressed.
"I'll be here as long as I feel the support of the city and the community and the state" for creating value within the EC and establishing influence and recognition for the enterprise locally, in the Southeast and nationally, he said. Once results, stature and operational scale are achieved, he said, he's likely to relinquish the EC reins to an operator and move on to his next venture.
With an eye toward broadening the EC's wingspan, Burcham notes the EC has already allied with or is reaching out to Nashville Health Care Council, Jumpstart Foundry, Nashville Capital Network, Angel Capital Group, the Nashville Area Chamber of Commerce and Nashville Technology Council, as well as to Tennessee Technology Development Corporation (TTDC), TVA, Oak Ridge National Laboratory, Tech2020's Center for Entrepreneurial Growth and other institutional players. Burcham can also rattle-off names of individual local and national experts and thought-leaders whom he is recruiting to design and participate in EC initiatives.
The EC also hopes to attract capital for portfolio companies from Atlanta, Chicago and other money centers, to augment local venture-capital and Angel investor resources, he said. New Angel investors are emerging from the ranks of such organizations as EO (Entrepreneurs Organization), he added.
Burcham's EC focus is only slightly diluted. His bio indicates he finds time to consult to private-equity groups and healthcare startups. He's also keeping a hand-in guiding the vaunted Accelerator Summer Business Institute he founded at the Owen Graduate School of Management on the Vanderbilt University campus; but, Accelerator operations that can run 17 or more hours a day are now in the hands of Program Director Ed Harvey. Through Accelerator, Burcham and students have more than once influenced local economic development, as previously reported by VNC.
To ensure arrival this year at Rolling Mill Hill, Burcham said he keeps an eye on the EC's performance dashboard, watching weekly tallies of meetings with de novo startups and followup meetings; numbers of recruited and trained mentors; volunteer hours invested; numbers of ventures that get audiences with investors; numbers of coached companies receiving funding, in what amounts; and, over time, numbers of new jobs created, among other variables.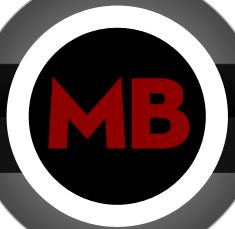 All his efforts are aimed at helping creators translate ideas into "investible stories" and launch viable businesses that produce jobs, he explained. Translating concepts into commerce is a skill Burcham honed earlier as founder-CEO of Theraphysics, a venture-backed specialty rehabilitation firm; as president of Paradigm Health, an integrator of care and disease-management services; and, as an HCA vice president for managed care. Burcham holds degrees in health administration (Medical University of South Carolina), business administration (Belmont University, master's) and physical therapy (University of Mississippi Medical Center).
It's doubtful 100 percent of Burcham's transactions are metered: For example, EC-domeciled entrepreneur Jason Moore of HealthDataSource, the first EC tenant firm, told VNC Burcham introduces him impromptu almost daily to influential investors and experts visiting the EC. VNC