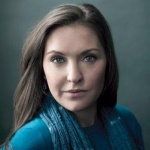 STONY CREEK COLORS' decision on a capital raise awaits results from Indigo crop-production scale-up tests this summer, said Sarah Bellos, the company's founder, CEO and majority owner.
Goodlettsville-based Bellos told VNC that during 4Q 2015 she and co-owner and VP Mark Cooley may pull the trigger on a $1.5MM-or-greater Seed or Series A raise for the startup.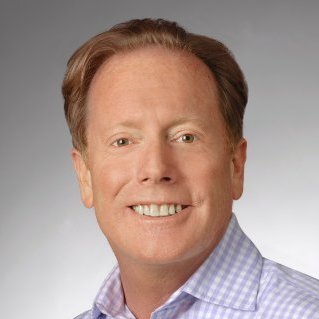 Mark Cooley
Bellos said she projects the Indigo-dye business reaching $70MM revenue and 40% gross margin, by 2019. The company produces natural Indigo textile dye, with an eye toward taking some market share from synthetic dye producers.
Within about four years, Bellos said Stony Creek aims to capture roughly 3.3% of U.S. purchases of synthetic Indigo dye made by the only synthetic producers: Dystar (with a unit acquired from BASF) and another producer based in China.
Achieving that share would call for production of at least 15,000 acres of Indigo by about 200 contracted growers. The company now has a total five Tennessee growers in five counties. They are now raising a total 30 acres of Indigo as part of scale-up testing. In 2016, planted Indigo is expected to reach 300 acres.
Bellos said the company will recruit no more capital than it truly needs to expand and support its grower network; and, to fund either creation of in-house manufacturing capacity or to outsource production. The company is investing in its team. Two chemists currently work on its palette; and, Stony Creek is actively recruiting an operations chief and a grower liaison.
Thus far, the two-year-old startup has been funded largely by a total $550K in Phase I-II SBIR (Small Business Innovation Research) grants from the U.S. Department of Agriculture (USDA). SBIR programs help advance R&D and subsequent product commercialization -- as well as take some fundraising pressure off entrepreneurs.
The 32-year-old CEO said her scaleable natural-Indigo dye business is "definitely" unique, globally -- at a time when fashion designers are calling for natural materials and synthetic Indigo dye has been banned in some regions of the world.
In addition to building a business supplying natural colorants, Stony Creek affords farmers alternative-crop income, helps preserve farmland and helps reduce water pollution associated with other production processes, she explained.
A second as-yet undisclosed Stony Creek color is likely to go into production by year's-end, Bellos confirmed. Further colors are being studied for market potential. Numerous colors can be derived from such natural substances as black-walnut hulls, sawdust, winery residue and other plant-based streams.
Diversifying into colorants for foods or cosmetics is an over-the-horizon opportunity that is attractive, but which would take the company into new regulatory terrain, Bellos said.

Because Indigo knowledge is not widespread among U.S. growers, Stony Creek recognizes the need to educate farmers about Indigo and provide them seed. It will also breed Indigo varieties, and establish a topnotch supply-chain operation, said Bellos.
Its current relatively small-scale testing will help the company determine whether its business model and growing and processing systems have the "robustness" needed for operating at much larger scale. Eventually, to smooth its seasonal income and keep its factory operating without excessive idle periods, the company is likely to start production in Florida, as well as in Tennessee and possibly Kentucky.
An undisclosed "popular" denim mill is prepared to produce fabric bearing Stony Creek natural Indigo dye, when the startup is ready, Bellos said. VNC research shows U.S. denim mills are in Georgia, Texas and both North and South Carolina.
The characteristic Indigo found in denim jeans is produced after the dye-impregnated fabric reemerges from a wet process and makes contact with oxygen, creating a reaction that produces Indigo blue fabric.
Stony Creek's advisors include attorney Tara Aaron with Aaron Sanders Law in Nashville, and attorney Samuel Brown with Chicago-based Synthesis IP. Its accountant is Steve Brown of Brown & McGuire CPAs, and the company banks with First Tennessee.
Representing Stony Creek Colors, Bellos went through the 2014-15 LaunchTN "The TENN" master accelerator program that recently concluded; and, in 2013-14, the company participated in the NextFarm agriculture-startup accelerator, conducted by the Northwest Tennessee Entrepreneur Center, at Martin.
Its other advisors include fellow NextFarm cohort CEO Peter Nelson of the Memphis-based Ag Innovation Development Group; Chattanooga entrepreneur and "The TENN" Master Mentor Bo Ferger; and, Joseph Tyler, a chemicals and biochemicals engineer with a career in manufacturing and related pursuits, who is currently on faculty at the North Carolina Biotechnology Center, in Research Triangle Park. Bellos previously took a course in bioprocessing that was led by Tyler.
Stony Creek Colors' photographer is Nashville-based Gina Binkley and its website is designed by Joe Chang, a partner in Ping Pong Creative, based in San Francisco.
Bellos holds a Cornell University cum laude bachelor's degree in natural resources management and policy. She has been working with artisan dyes, apparel design and related pursuits for about nine years, as reflected in her LinkedIn. She began growing Indigo six years ago.
Prior to Stony Creek Colors, she was active in such local nonprofit organizations as Food Security Partners of Middle Tennessee and Nashville Urban Harvest.
Earlier, she was a research analyst for the New York-based Investor Responsibility Research Center, as as well as a intern for the DC-based World Resources Institute. VNC