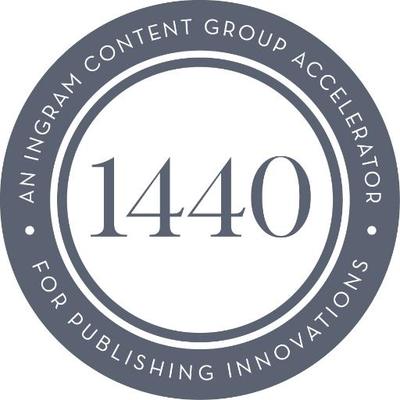 INGRAM Content Group (ICG), a unit of Nashville-based Ingram Industries, has confirmed that the first cohort of its once unique 1440 publishing-startup accelerator is its last, at least for now.
Responding to queries from Venture Nashville, ICG Chief Strategy and Development Officer Kent Freeman described the one-year program as a success for all involved.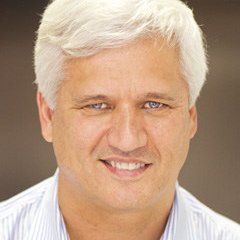 Kent Freeman
At the time of its inception, ICG's 1440 may have been the world's first publishing startup accelerator.
However, since then, Börsenvereinsgruppe (The Group of the German Publishers and Booksellers Association) created CONTENTshift, a media and publishing accelerator, and announced the winner of their first cohort during the recent Frankfurt Book Fair.
As the Nashville accelerator's brand, 1440 signifies the year in which Johannes Gutenberg is said to have perfected and introduced printing with movable type in Europe. The technology is often referred to as one of the most transformative inventions of the second millennium.
Launched in 2015, the 1440 accelerator here in Music City reportedly attracted 33 applicants. Seven startups completed the 1440 course and ICG still expects to invest in a few of those, Freeman said today.
The seven teams accepted into 1440 each received a $30K Ingram investment in their companies, as well as 14 weeks of education and services, supported by ICG executives, as well as by staff of the host Nashville Entrepreneur Center.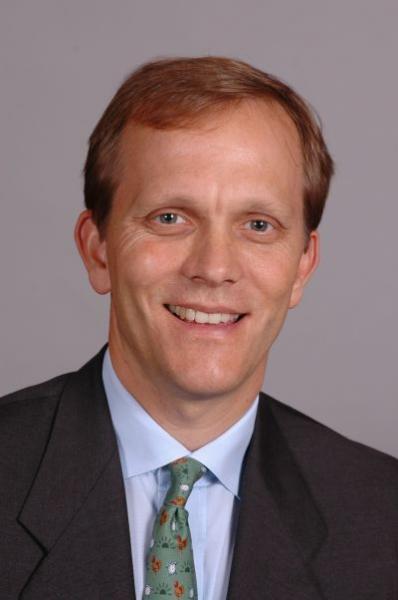 John Ingram
ICG Chairman and former CEO John Ingram, 54, was ostensibly the prime mover in the creation of 1440.
Ingram has more than once explained that he relishes the freedom and pathfinding responsibility he enjoys to explore less-charted waters, taking full responsibility for outcomes.
Ingram also previously established the Ingram Venture Fund, now led by David Roland, who plays a key role in ICG investments in 1440 companies. ICG maintains a robust pipeline of M&A and strategic partnerships, judging by related news here.
Six months ago, ICG announced that John Ingram had moved up to serve as the unit's chairman, with Shawn Morin succeeding him as CEO and president. Ingram is also chairman of parent Ingram Industries, which is privately held in its entirety.
1440 was established while the Nashville Entrepreneur Center (EC) was led by then-CEO Stuart McWhorter, with whom Ingram had earlier created Bullpen Ventures, among numerous other collaborations.
Freeman's full statement was delivered this morning via The Strategy Group, which has provided PR services for some Ingram family members and units for decades.
The Freeman statement:


"At Ingram Content Group, innovation and experimentation have been and continue to be key elements of our transformation and growth. The 1440 Accelerator was a great way for us to continue innovating, and continue looking both inside and outside our company for the next idea or service to help our clients and customers grow, and support our transformation, as well as that of our industry.

"The 1440 Accelerator was a success for the participants of the program and for Ingram. It created positive results for all involved - from the 20-plus associates at Ingram who served as mentors to the talented people who came to Nashville from around the world to complete the program.

"From the cohort of seven companies, we are continuing to work closely with several of the companies and expect to make follow up investments in two or three.

"Nashville is a great place to host an Accelerator. The team at the Entrepreneur Center was tremendous to work with in creating a successful program and in shepherding participants through the Accelerator process. We will not host another 1440 Accelerator in 2017, but will continue to evaluate the possibility of future Accelerators as we look for new ideas, products and services from different places around our industry and around the world."


Although the Country Music Association and HCA respectively are heavily sponsoring the EC's in-house Project Music and Project Healthcare accelerators, with the shuttering of 1440 there is, once again, no true corporate accelerator visible in Nashville.
Unless your startup is in Healthcare or Music -- or you're a military veteran qualifying for the Bunker Labs program here -- you may need to find an accelerator elsewhere or try the EC's rich offerings of alternative programs, including Pre-Flight. Details here.
Speaking on condition of anonymity, an observer who is very engaged in the local startup ecosystem said this morning that 1440 was from the outset generally regarded as a legitimate corporate experiment. He added that it would probably be good for the community if more companies were running accelerators in an array of verticals that are not currently served, adding, by way of example, that Nissan would be a logical candidate for an automotive- or transportation-related accelerator.
There were no Nashville-based startups in the 1440 cohort, and four of the startups were from Poland, Brazil, India and Zimbabwe. Cohort details here.
VNC research indicates 1440 startups from the U.S. and abroad were obliged to pay their own out-of-pocket costs in Nashville, whereas CONTENTshift cohort members receive free lodging and other benefits, while in Germany.
The 1440 startups that completed the experience are AuthorPad, Authorship, Freenters, Leafless, BuzzTrace, publishsosimply and Woodpie.
Ingram has previously signaled that Leafless was one of ICG's most likely investment candidates, though there's been no update on that.
Leafless originated in Memphis, thereby enjoying greater proximity to Nashville and ICG than any other member of the 1440 cohort.
EC staff recently told VNC that new ideas or proposals for additional EC-tied accelerators are best presented via Heather McBee, VP for accelerator programming; or, John Murdock, VP for entrepreneurial development.
Notably, both at the time of 1440's launch and again this morning, Kickstarter shows nearly 500 Publishing startups seeking funding.
Angel List offers an even more extensive collection. VNC
.
---