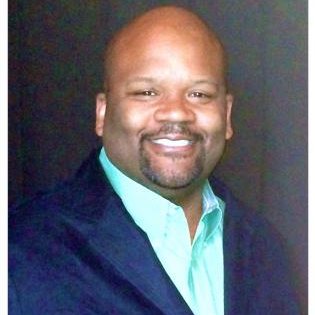 Update: 23 Feb 2017 - Reston, Va.-based GTL today announced its acquisition of IDS on undisclosed terms. Nashe told VNC he expects to be with GTL for 24 months.-Ed.
INNERTAINMENT Delivery Systems (IDS), the tech-enabled Nashville company supporting content delivery for users within secure environments, plans to broaden its footprint and will consider its capital requirements in 2H 2015, said President Turner Nashe, Ed.D.
Early-stage IDS recently secured a contract to deliver educational content for offline use by student-inmates within the California Department of Corrections and Rehabilitation (CDCR), CDCR spokesperson Dana Simas confirmed for VNC.
The CDCR assignment, which Simas said was awarded through a competitive-bidding process, represents about $797K in revenue for system maintenance, content vendor relationship support, and software and system development work performed by IDS and by DevDigital, an IDS strategic partner based in Nashville.
Nashe said he believes CDCR contract managers identified IDC as a potential bidder by searching the Internet for related companies.
In addition, according to a redacted document summarizing the CDCR-IDS contract, up to $3MM has been allocated for educational-content acquisition from content distributors via IDS, to support CDCR's Voluntary Education Program. IDS markets its offerings to prisons under its CorrectionED brand.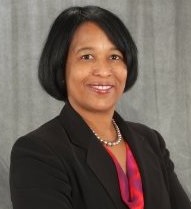 Phylanice Nashe, JD
The majority of IDS equity is held by Phylanice Nashe, J.D., who is also IDS's corporate counsel, practices as Nashe Law Group and is the president's wife.
Michael Carter
The balance of equity is held by Michael Carter, who is managing partner of Pinnacle Construction Partners, which he owns alongside local Tech entrepreneur Darrell Freeman, founder of Zycron and a former chairman of the Nashville Area Chamber of Commerce.
Nashe, 41, declined to provide IDS staffing or financial details, but said the company is operating "better than breakeven."
In broadening the IDS footprint, Nashe said emphasis is on white-labeling its CorrectionED package for reselling by channel partners, corporate enterprises and institutions that deal with providing digital content to users in an array of secure environments.
Early results from its white-label marketing will influence its estimate of capital requirements, Nashe said, adding that three accredited investors have said they stand ready to invest in IDS. Pressure for a decision on outside equity capital was mitigated by working with banking advisor Matt Holder at SunTrust, he added.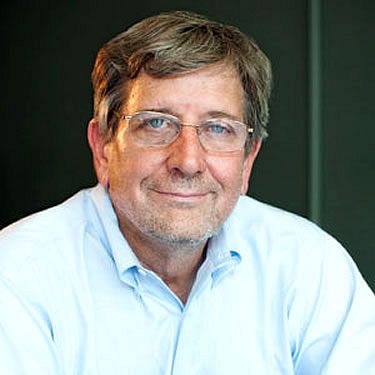 Peter Marcum
DevDigital
In addition, Nashe confirmed that he and DevDigital Founding Partner Peter Marcum will soon personally co-found and launch a new content-distribution firm, which they plan to name Maxx Content. Nashe confirmed that he also personally owns a minority stake in DevDigital.
Further, in addition to prison education-content needs, IDS has begun discussions related to support of regular K-12 education; and, is examining opportunities to support healthcare delivery in secure environments.
CDCR's Simas said IDS was chosen to provide electronic devices that have no Internet or Wi-Fi connections, to enable CDCR education administrators in each institution to load college-level educational content on e-readers produced by IDS for authorized course-specific use by a segment of inmates enrolled in CDCR institutions' Voluntary Education Program (VEP). The eReader provided by IDS has a transparent case, making its innards visible.
Simas confirmed that, with a pilot program recently completed, 7,500 tablet devices, as well as charging carts, are to be distributed within the state's 35 institutions.
Enhanced education and other initiatives have been ramped-up in recent years, as California sought to reduce CDCR's decades-long record of prison overcrowding and inadequate healthcare, in response to court orders that resulted from litigation by inmates and reform advocates.
According to a CDCR progress report in June, CDCR has for several months been operating beneath the court-mandated population level of about 137% design capacity. Only a few years ago, the CDCR population hit as much as 200% of design capacity. This brought into question CDCR's adherence to the nation's 223-year-old Eighth Amendment to the U.S. Constitution, which, among other things, forbids infliction of "cruel and unusual punishments". Some other U.S. correctional systems are dealing with similar challenges.
The California system also remains under great pressure to improve medical care for inmates. Further, CDCR has been working particularly hard for several years to reduce recidivism by numerous means, including improving inmate education opportunities. Participation in educational programs can shorten qualified inmates' incarceration time.
Nashe said potential competitors include JPay (Miami), which was bought earlier this year by Dallas-based Securus Technologies; and, Access Corrections, owned by Keefe Group. Both Securus and Keefe are peers to Corrections-sector players including Corrections Corporation of America (CCA, Nashville), Aramark and GEO Group.
IDS's board of outside advisors includes Rosevelt Noble, Ph.D., a researcher in related fields who also has adjunct appointments at Vanderbilt University and Trevecca Nazarene University; and, Jeff Cornwall, Jack C. Massey Chair and professor of entrepreneurship at Belmont University. Advisors are listed here.
Phil Pfeffer
Nashe said he is also advised by Jumpstart Foundry President Marcus Whitney, and by Phil Pfeffer, the Nashville-based former Random House chairman and Ingram Distribution CEO. Nashe noted that Marcum and Pfeffer are among original stakeholders in Essex Technologies, related story here.
Nine-year-old DevDigital, with offices downtown on Rosa Parks Blvd., has about 75 FTE staff, including 18 in Nashville, Marcum told VNC. More on Marcum and DevDigital here.
In December 2010, Nashe earned his doctorate in Educational Administration at Tennessee State University. His dissertation on factors contributing to inmate participation in GED-producing education programs is among documents available via his LinkedIn page here. His earlier career included working in the mortgage-banking sector in Ohio and a brief stint within the Tennessee Department of Labor.
By the time he earned his doctorate, he had become interested in deployment of media within corrections and rehabilitation systems, and subsequently ran a related pilot program in cooperation with the Davidson County Sheriff's Office.
Nashe said the pilot proved to him that, properly managed, digital content could be deployed securely within prisons and jails, without breaches.
He added that he believes IDS can contribute materially to improving inmate education and related behavior, while helping reduce recidivism rates and helping increase governments' returns on their corrections and rehabilitation expenditures. VNC
---