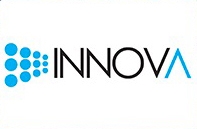 MEMPHIS-based VC Innova Memphis this morning announced having reached a first close at the $40 MM mark in its planned $75MM campaign for its farmtech-focused Innova Ag Innovation Fund VI.
VNC reported three months ago on the inauguration of the Fund VI raise here, as part of our coverage of Innova Memphis since 2009.
In the past 15 years, Innova Memphis's emphasis on "breakthrough" agtech opportunities, as well as healthcare and B2B technology has taken the firm into the upper tiers of multiple deal-making leaderboards.
Innova's targeted ag-related seed- and early-stage investments reflect emphasis on "identifying and fostering companies at the cutting edge of technology, automation, digitization, and sustainable practices in the agriculture industry," the company said in its press release this morning.
It now pegs its total capital under management at $100MM-plus. Its full portfolio here is sortable by industry.
In a 2020 report by AgFunder, Innova Memphis's level of activity in the sector ranked it alongside Y-Combinator, Techstars and other prominent funds and accelerators.

Fund VI operates within the Rural Business Investment Company (RBIC) framework established within the Rural Business Investment Program of the U.S. Department of Agriculture, which supports licensees' investments in eligible rural enterprises. (The RBIC window for new applicants is open year-round here.)
The firm's press release also explains, "The new capital will enable Innova Memphis to build upon the success of its first AgTech fund, which boasts 33 portfolio companies. This latest fund, in alignment with its predecessor, will focus on early stage, forward-thinking companies defining the future of profitable agriculture through automation, digitization, sustainability, and boosting operational efficiencies."
In the same release, Innova Memphis Partner Ken Woody said, "We are excited to support the companies at the forefront of profitable agriculture. These transformative technologies and innovative practices are driving meaningful impact in the agricultural industry. Nothing validates our strategy more than our existing investors returning for this new fund and doubling down."
Expressing their pride, Innova Partners Jan Bouten and Dean Didato also emphasized in the release their team's drive to contribute to revolutionizing agriculture to ensure the sector's sustainability and efficiency.
The full press release is here. Woody and Bouten previously discussed the matter with AgFunder News's Jennifer Marston here. VNC
.last edited 0850 28 June 2023
---