TIMOTHY DARRAH'S Intelligent Systems LLC, which offers a machine-learning and predictive solution for monitoring and management of indoor air quality and related HVAC equipment health, has won the 2019 Sohr Grant at the Owen Graduate School of Management at Vanderbilt University.
In December, Darrah's team was declared winner of a $25,000 Sohr Grant, after a half-dozen teams with Vanderbilt ties made competitive presentations.
CEO Darrah told Venture Nashville the Sohr prize plus conventional and convertible debt brings his total outside financings to just over $135K, none of it dilutive.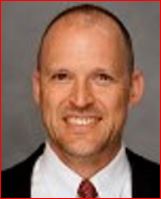 Norm Brumblay
He and Co-founders Edmund Kuryla, a senior dev-ops engineer currently working part-time on the startup, and Norm Brumblay also put in about $100K in development and other efforts, Darrah estimated. Darrah's LinkedIn profile is here.
The three cofounders each own a third of the company at this time, and each is a U.S. Army veteran.
Edmund Kuryla
Kuryla is continually focused on the startup's Cloud and related infrastructure, while Darrah is focused on market development, raising capital, introducing its market-ready device, and adapting its offering for wireless usage.
The CEO said he has now turned some of his attention to conducting a $250K to $500K Seed raise, which will, among other things, bring Kuryla aboard fulltime within the company. The team is simultaneously considering submitting an SBIR grant proposal.
Darrah is also scheduled to present his company Jan. 22 during a demo session held by the Vanderbilt Ventures Group, on campus.
Asked about outside advisors, Darrah said his attorney is Michael Woolf of Boon Legal and he banks with USBank. His accounting is supported by Sam Faulkner CPA with Get Balanced, based in Cumming, Ga., near Atlanta.
He also receives guidance from Gautam Biswas PhD, Stryker Warren, and John Bers PhD, all of whom have academic and-or advisory relationships with VU.
Brief VNC online research via industry and academic publications suggests that business and industry concern for waste of energy due to 'poorly maintained, degraded and improperly controlled' HVAC systems, as well as global interest in both remote diagnostics and prognostics have been growing for at least 20 years.
One-year-old, pre-revenue Intelligent Systems' first pilot user is Montgomery County School District, based in Clarksville. Mold remediation for schools is a particular concern of the Environmental Protection Agency (EPA), according to this page.
Darrah said the company is also in late-stage discussions with owners about possible pilot participation involving major commercial facility in Nashville.
This summer, the team's intelligent alerting and predictive service for mold growth and HVAC equipment health is projected to enter the market on a fully commercial basis.
Darrah describes his company's solution as proactive, in that it monitors room temperature, humidity and occupancy; employs machine-learning algorithms to predict mold growth and HVAC equipment health; uses intelligent decision-making to generate work orders and maintenance recommendations; and, sends text, email and-or twitter alerts -- with dashboard and mobile app scheduled to debut soon.
Asked about the path for closing sales, Darrah said that while the company ultimately sells to procurement and business officers who write checks, it usually begins conversations with maintenance directors, who Darrah said typically express strong interest in the system and are often willing to chart a path to the checkwriters, Darrah said.
Asked about competitors, Darrah acknowledged there are numerous players in remote monitoring, building automation and other "reactive" reporting niches, but he sees not one who offers predictive projections of actual or precursor conditions, nor dashboards and analytics competitive with Intelligent Systems.
VNC's brief online research showed rising interest in these issues in many quarters, but revealed no directly competitive proactive systems. There were some indications that a number of companies -- e.g., United Technologies -- have been exploring for five years or more related matters with respect to several lines of business and process applications.
Asked about exit options, Darrah said all options remain open for the company, but acknowledged that one logical option is early sale of a fully built-out air quality monitoring and management solution for the buildings-maintenance niche to a strategic bidder. He cited Johnson Controls as a hypothetical example of a logical bidder.
Darrah is pursuing a doctorate in computer science and cyberphysical systems at Vanderbilt University School of Engineering (VUSE).
He has finished classroom requirements for the PhD and is working on a dissertation regarding a set of challenges related only tangentially to his startup: "prognostics-based decision-making" in healthcare information systems.
His prior related experience includes having served in 2019 as a NASA research and development intern.
In 2017, he was a magna cum laude graduate in computer science at Tennessee State University.
From 2006-2013, he served in the U.S. Army as an avionics maintenance supervisor and, earlier, in the Army's airborne infantry.
At VUSE, Darrah is assigned to a group focused on modeling and analysis of complex systems (MACS), within the VUSE Institute for Software Integrated Systems (ISIS).
He is also currently a member of a Bunker Labs Nashville cohort of Veterans in Residence program.
And, he told VNC that later this month he'll begin participation on a project relevant to his startup, through the National Science Foundation's Innovation Corps (I-Corps) program.
Darrah, his wife and their child reside in Davidson County.
VNC research indicates the Sohr prize has in most years since 2011 been awarded in varying amounts to varying numbers of teams.

Jim Sohr
The grant is funded at Vanderbilt by entrepreneur, investor and VU alumnus Jim Sohr (BE '86, MBA '90) and his wife, Leah Eskind Sohr.
Sohr currently leads Powered Health (formally chartered in 2014) and is perhaps best known for having led and later sold claims cost-management services company AIM Healthcare Services Inc. to UnitedHealth Group's Ingenix unit.
Sohr started AIM when he was 33 years old.
Last August, he told an audience convened by the Nashville Health Care Council that the biggest danger facing startup entrepreneurs is "what you don't know." Given that tendency, Sohr urged entrepreneurs not to be "afraid to ask for help" and strive to remain open-minded while listening to other peoples' views.
At another point in that panel discussion, Sohr acknowledged that in Nashville and in many other markets, the majority of venture capital firms seem to have moved upstream to invest in more mature companies, leaving small businesses and startups to cope with a real investor "gap" in the marketplace for Seed and early-stage companies.
Sohr has previously explained that he and his wife decided to fund Sohr Grants partly in recognition of the valuable education and experience he gained at Vanderbilt.
UnitedHealth said it agreed to pay $440MM cash for Sohr's AIM Healthcare, subject to any valuation adjustment, according to its SEC report in November 2009. VNC
. last edited 0632 8 January 2019
---