Updated June 7, 2016 - Gerding, now 29, said today management is in conversations with Angels ahead of an anticipated capital raise toward yearend 2016. Oct. 23, 2015 - Gerding said in a Boomalang newsletter this morning that the company plans to raise $500K in Summer 2016 (which is also about the time the co-founders complete their Owen MBAs). -Ed.
BOOMALANG CEO and Co-Founder Chris Gerding isn't claiming they've already met the $200K Seed raise they announced during the pitch day Jumpstart Foundry held for its 2014 class, on Aug. 21.
Boomalang offers intermediate-phase language learners the opportunity for real-time, face-to-face communications with peers who are looking to learn their language and associated culture.
As typically the case following such an event, Gerding's had a few kaffees and has made some interesting lunch plans, but he's still got only the $15K that's part of the deal for entering JSF.
Nonetheless, he told VNC he thinks it "would have taken years" anywhere else to equal the progress his team made during 14 weeks within JSF. "Oh, man, I feel great about it -- it's a dream come true, already," he told VNC yesterday.
Prior to coming to Nashville for work toward his MBA at the Owen Graduate School of Management, Gerding, now 27, spent several years doing account work for advertising and consulting agencies, including fabled BBDO in New York City. He earned his undergraduate degree in journalism and mass communications, with a minor in entrepreneurship, at the University of North Carolina at Chapel Hill.
Dream it may be, but Gerding has his eyes wide-open. Asked about his eventual exit, he said it's likely that Boomalang will attract strategic partners -- other companies, for example, that are more focused on reading and writing skills, than on conversation -- and such lash-ups seem likely to lead to a sale to "someone with deeper pockets," some years hence.
Logical partners and eventual bidders could include private-equity backed Duolingo or NYSE-listed Rosetta Stone, the latter having been particularly acquisitive, said Gerding. Scanning the category online reveals other entrants, including Berlitz, Fluenz and Pimsleur, to name a few.
Its plan is to allow learners to connect via its mobile app that delivers "real-time shared video." Each session is dedicated to immersion in one another's languages, and users are provided reminders to switch back and forth between languages after each segment of at least 15 minutes, Gerding explained.
Among other initiatives, Boomalang is "finalizing" an agreement with Vanderbilt University, to support foreign-language studies and immersion programs, he said. That process is picking-up speed, now that school has resumed for Fall semester. Academe and immersion partners, thereof, are its marketing "beachhead," said Gerding, though in due course the company is also likely to address corporate, military and other markets.
The whole thing has -- as promised -- been a bit of a grind, though: Gerding and Dallas-born Co-founder Leiya Hasan are both in their second year pursuing MBAs in-residence at Owen Graduate School of Management, at Vanderbilt University.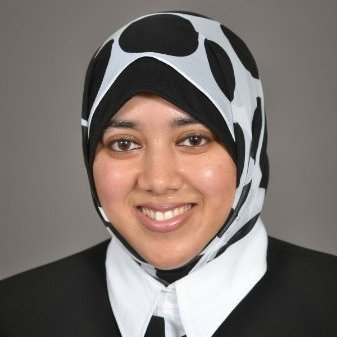 Leiya Hasan
A third team member, Ashley Wright, is their software developer. She holds a doctorate in computational chemistry from the University of Mississippi and is a student advisor at the Nashville Software School.
Gerding attributes a good deal of the velocity at which company has come together to an absolute slew of JSF-linked advisors. He credits them all, beginning with Entrepreneur Center Michael Burcham, whom Gerding explains not only helped support his team via JSF, but has also been present during their Owen MBA work. He also took special note of JSF Chairman Vic Gatto's role in admitting Boomalang to the cohort.
In addition, he cited Ashley Coleman (Nashville Center for International Empowerment); creative Michael Dukes; digital-marketing strategist Kate O'Neill; venture advisor Julia Polk; BridgeDigital exec John Prather; and, Will Schreiber (co-founder Stadium Stock Exchange).
Also: Baker Donelson emerging-companies attorney Chris Sloan; venture consultant Stayko Staykov; Yvonne Gilbrech Sullivan, a multinational investment-banking executive; Jon Timmons, MedSolutions IT exec; and John Wark, co-founder of Nashville Software School. VNC


---