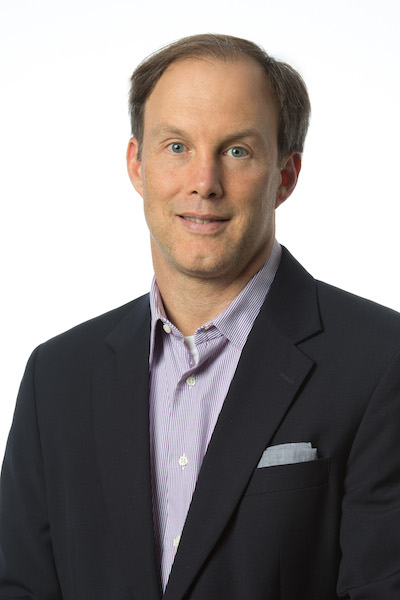 VIC GATTO, the 46-year-old chairman of Seed-stage investor Jumpstart Foundry, wants every U.S. healthcare entrepreneur noodling startup plans in Starbucks everywhere to make a beeline for the phone to call him.
Gatto told Venture Nashville that despite his pleasure in receiving more than 250 applications for its latest batch of investments, he aims for further enrichment of the Jumpstart pipeline.
He said Jumpstart plans near-term to beef-up its marketing and outreach to ensure that every relevant entrepreneur in the nation knows that, in terms of sheer deal numbers reported via PitchBook, Jumpstart is the most active investor at every stage in the healthcare sector; it has 43 companies in its portfolio; and, it is unsurpassed in creating for entrepreneurs "an unfair advantage to help make them successful."
The price of that Unfair Advantage? Jumpstart says that, at minimum, it invests $150K for 7.5% of equity in each portfolio company, then takes startups' offerings to the healthcare industry, in an effort to land pilots and paying customers.
He acknowledged that Jumpstart, with 19 employees and $8.8MM assets under management, doesn't have the throw-weight of OrbiMed, the Boston firm that, with $5BN AUM, arguably leads the category and has far broader sectoral interests. Jumpstart does 10-20 transactions each year, he told VNC today.
Gatto said, "We're not shy about our ambitions," adding "we need to strengthen our marketing, broadly." He told VNC his firm is likely to add marketing staff to address social media, press and other outreach requirements.
He said his goal in the next 12 months is ensure Jumpstart "starts to be recognized as the place that produces financial returns for our investors," even though solidifying leadership could take 3 to 5 years.
The timing of all that, and many other things, is partly contingent on big exits.
"We need to win some championships, we need to have big exits," quickly adding that such outcomes "are difficult to force."
"Some of the best companies we have [minority investments in] we could sell today -- they're already being courted [by would-be bidders], but the entrepreneurs don't want to sell," preferring opportunities to add further to their wealth.
Asked whether any of the portfolio companies JSF announced in the past 24 hours are truly "disruptive," Gatto said he's more interested in companies that have solutions that industry can actually adopt, and which "transform and empower" hospital systems and providers.
In that sense, Gatto said, "these are the 13 best innovation from around the country, from Jumpstart's point of view."
Asked specifically about JSF's interest in gamification of healthcare and well-care delivery, Gatto said the firm decidedly does have an interest in digital gaming in that context.
As evidence in cited Amblyotech in the 2016 JSF cohort and Litesprite, announced this week with the 2017 cohort of 13 companies (below). Nine of the companies below originate outside Tennessee, while those with asterisks are Nashville-based, based on JSF data.
Belle* provides beauty and wellness services (e.g., hair, nails, massage, fitness) at a client's home, office or hotel and is moving into the senior care and geriatric healthcare space.
Clear Ear spun out of Stanford University and its product, the Oto-Tip, is a safe and easy way to stimulate, massage, and clean your ears.
Clear Health Analytics helps consumers compare health insurance plans with customization to individuals' criteria of cost, preferred physicians and prescribed drugs.
Custom Corporates* is a medical temporary housing provider of short-term living environments.
EzDoctor is an analytics company that leverages healthcare data and matching algorithms to identify and correct National Provider Identifier (NPI) data to create report provider-level information in a "CarFax" style report.
Janus Choice offers an interactive mobile platform for matching patients with post-acute care providers.
Litesprite builds games to manage chronic health conditions, using data to provide insights to clinicians and gameplayers. Its first game, Sinasprite, helps address stress, anxiety and depression.
Luna Lights helps seniors remain age in place. It is rolling-out an automated lighting system that uses behavioral analysis to help keep clients safer at night.
MDOps offers Mili, a virtual clinical assistant that physicians use in providing care, making decisions and achieving better care outcomes, without using more EHR applications.
PHRQL is a tech-platform leader in supporting clinical nutrition therapy services via local supermarkets and in working with health systems to improve access to community health services.
Pillsy is a Bluetooth-based smart pill bottle and app that makes it easy to remember and track prescribed ingestion of vitamins and medications.
Stroke Link* provides integrated, evidence-based care, education and support to stroke patients
and their caregivers. It also offers payers and health systems a solution that can improve how payers and health systems engage, manage, and monitor care delivery for stroke populations.
UrielTones* offers sound frequency therapy that balances the autonomic nervous system. This non-invasive technology is designed to produce improved sleep, stress levels, cognitive focus and other states. VNC
.
---