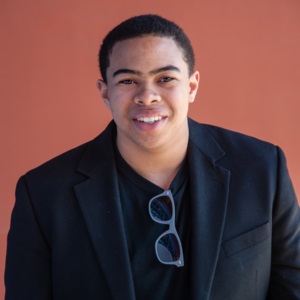 Updated 27 April 2023: In 2021, Mark Daniel, now 29, co-founded investment firm DIGITAL with Benjamin Milstein. Daniel's LinkedIn profile here. Original 9/2/2014 story below.-Ed.
MARK D. DANIEL JR., the 20-year-old Tennessean who just raised $1.5MM Seed capital in Silicon Valley, says the bulk of funding and partners for his Strut social-commerce startup "will always come through Silicon Valley."
Longer-term, however, he said he suspects that if Nashville draws more heavily on the "tons of talent at Vanderbilt," the city could become a "startup hub in the Southeast." It'll be interesting, he said, to "see if a lot of early-stage stuff starts to come out of Nashville."
Strut went public a week ago with news that Daniel and Co-Founder Nate Chiger had completed a Seed round led by Khosla Ventures. Strut, still mostly under wraps, is essentially being characterized as rapidly scalable e-shopping platform, with a strong and possibly demo- and pyschographically calibrated wrapper of social-networking.
Strut's pilot-market efforts are to be launched this fall in Los Angeles and San Francisco, Daniel said, adding that, going forward, he plans few, if any personal media interviews until after entering those markets. Strut PR programs are handled by SF-based Torch Communications.
Daniel was among 20 winners in 2013 of a $100,000 fellowship sponsored by the Thiel Foundation, created in 2010 by investor and tech entrepreneur Peter Thiel. The program requires awardees to "skip" college during the two-year program, in the interest of advancing science and technology, bettering the world and possibly building businesses, all while continually self-educating. He was the only 2013 winner from the Southeast.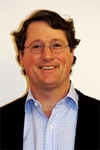 John Chadwick
Strut might well pursue Series A funding in 2015, depending on its ramp-up. Future investors will be chosen on the basis of value-added, with no concern for geographies, said Daniel.
Asked whether investing in the Series A for Strut would be of interest, Claritas Capital Partner John Chadwick, whom Daniel said was his "one of his first mentors," said only that Claritas examined his plans early-on, stays abreast of Daniel's plans and recognizes Daniel's maturity, intelligence and drive, he said.
"We like Mark and what he's doing, so we'll find a way to work with him," eventually, said Chadwick. "I think he's going to be a bright star," he continued, acknowledging that Daniel may be "exciting and cool" at age 20, but with ten years further experience "he's going to be real cool."
Chadwick alluded to Daniel's possibly contributing "down the road" to the Nashville entrepreneurial scene.

Germain Böer
Both Daniel and Germain Böer, founder of the Owen Graduate School of Management's Entrepreneur Center at Vanderbilt University, confirmed the two had met in 2013 to discuss Daniel's entrepreneurial options.
At that time, said Böer, Daniel said he had longer-term plans to return to Nashville, adding that he hopes Daniel "still has that goal." Böer said he predicts Daniel will "do well in the entrepreneurship world" and "like most young people, has no fear of trying new things."
With the capital raise behind him, Daniel said he has no specific plans regarding Nashville; and, he and Nate Chiger are "excited to move forward. Now is kind of like where all the real work begins," Daniel added.
Daniel previously told VNC he had no particular fear of failure, but acknowledged he'd "definitely have to learn on-the-go" regarding things he'd not previously done -- such as hiring his first employee, which remains ahead of him.
He also said a year ago he was being careful not to "burn through" his Thiel Fellowship stipends.
Back then, his target was GoalHawk, a consumer-facing social goal-achievement platform, which soon morphed into StatusHawk, a B2B project-status social platform. Daniel had great hope for StatusHawk when interviewed in 2013, projecting multi-million-dollar revenue two years out. But, he subsequently shifted his focus entirely to Strut.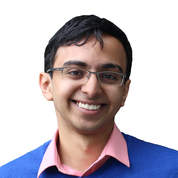 S. Sridhara
Daniel's co-founder in Goal/StatusHawk, Sumukh Sridhara of the Bay Area, opted to continue his computer-science studies at the University of California at Berkeley. Sridhara confirmed for VNC this past weekend that StatusHawk will soon be available to new users, and it has "active customers using it."
Chadwick said Daniel showed interest in entrepreneurship and in the role of venture capital early-on, and seems to have "executed well" on his personal goals while attending Brentwood High School (Class of 2012); during his single year at Babson College; and, in accepting the Thiel Fellowship, said Chadwick. The VC added that Daniel's competitiveness, honed in U.S. Tennis Association Juniors Tournaments, has long been evident.
PARENTS & ADVISORS
Daniel also noted that his father had also helped by such things as introducing him to reading The Wall Street Journal regularly. And, both father and mother always treated him as an adult, and encouraged him to think creatively, to use summers away from school for exploration, and for researching topics of interest to them.
There were earlier factors at work: Daniel previously said that during his childhood his parents encouraged him to explore the world, creating an environment in which he and his "very creative" younger sibling were free to fail without criticism, in a "low-risk environment."
In the career and personal-development context, Daniel said, perhaps the greatest gift his parents gave him was the "respect and the freedom" to explore the world, and to define "success" in his own terms.
Though at times he considered pursuing becoming a lawyer or a professional tennis player, he ultimately chose creating a business. During interviews for this story over the past 16 months, he several times said without qualification that he has no intention of re-enrolling in formal education.
Yet, he is not "a drop-out." The Thiel fellowship, said Daniel, allowed him to pursue a goal he'd adopted to create something useful.
Daniel spoke of the importance of learning from others. He told VNC, "I honestly think that especially for young entrepreneurs, recruiting the right people to learn from is the most important thing to really jump-start your career. It saves you from making so many early mistakes, allows you to learn from the people who already have been in your shoes, and often enables you to tap into networks much more influential than your own." Said Daniel, "There have been a lot of people in my life who have chosen to help me."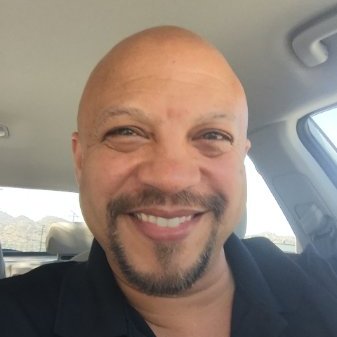 Mark Daniel
Proud Parent
Yesterday, father Mark Daniel wrote VNC, saying, "Both Mark's mom and I are extremely proud of Mark's accomplishments. From a very early age, we encouraged him to pursue his dreams with courage, integrity, and tenacity. The Thiel Fellowship gave Mark the perfect platform to begin to pursue his goal of building a world-class company. Silicon Valley provides an unparalleled atmosphere for collaboration, mentorship, and true innovation. We couldn't be more excited that Mark is doing exactly what he wanted to do with his life and he landed in the epicenter of the tech world." He is with Massachusetts-based Paragon Asset Management Services, a high-tech repair services company. [Update 14 Aug 2016: The elder Daniel is now with HealthTrust, according to his Linkedin.]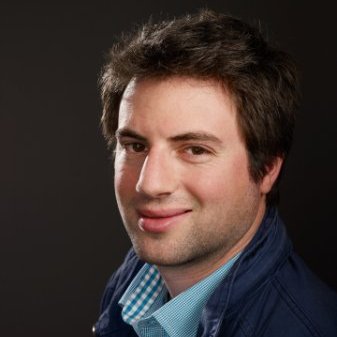 Matt Van Horn
Many of those people hold degrees. Daniel's closest informal advisors, he said a year ago, included Path's Matt Van Horn (University of Arizona); Giant Pixel's Elliot Loh (Stanford University); Menlo Ventures' Shawn Carolan (Stanford, Univ. of Illinois); and, Tagged's Greg Tseng (Stanford, Harvard), he previously said. (Mentor Chadwick of Claritas earned degrees at the Wharton School of the University of Pennsylvania and the University of Virginia.)
Daniel also shared that he'd also found success in writing luminaries in the Tech-venture sector, asking questions, and sometimes getting responses. And, he sought wisdom in becoming familiar with the stories of such businesses as Dropbox, which today has about 300 million users and was founded by Drew Houston (MIT).
In the wake of the just-announced Seed round, Khosla's Ben Ling, an investment partner with prior Google and Badoo experience, is Menlo Park-based Khosla's point-man for Strut. Ling (Stanford doctorate; UC-Berkeley) has not yet responded to a VNC query for this story.
Other announced Strut advisors include Melody McCloskey (UC-Davis), who founded StyleSeat, an online showcase for beauty and style professionals. She was earlier associated with CurrentTV, which was founded by former U.S. Senator from Tennessee and Vice President of the United States Al Gore Jr.
Strut is also advised by Jawbone creative lead Matt Hunter (Darden-UVA MBA) and by Bandpage CEO Jay Sider (Bandpage). Strut's legal services are provided by Strategic Legal Strategy (SLS, San Francisco). Several SLS attorneys list StyleSeat among their clientele.
Vinod Khosla
Strut investors in addition to Khosla include Eniac Ventures, Sherpa Ventures, Slow Ventures, SK Ventures, FG Angels, Base Ventures, Kevin Rose, Rick Marini, Ryan Bloomer, Darius Monsef, Steve Jang, Dan Rose, Daniel Brusilovsky, Elliot Loh, Bo Han and Owen Van Natta, according to a press release.
DANIEL'S CAVEATS
Regarding his own early manifestation of entrepreneurial interests, Daniel told VNC he that most people "are not cut out for it," adding "it's not a glamorous life." While it is fun to do "cool things," he said, "it's hard to build a company." Most smart people age 18 or 19 would do better to "work under a great founder with a great team," rather than starting their own companies, initially, he said.
Too many actual education "drop-outs" are unprepared for business, but bail-out of college and proclaim themselves, "quote-unquote, a startup founder," Daniel said during a recent interview.
In addition, as with most gifts, the gift of entrepreneurial talent is "doubled-edged," and the entrepreneurs he's gotten to know "see the world so differently, they'd be miserable" doing anything else, he said in 2013. Accepting such misery could be riskier than quitting college for a startup, he said then.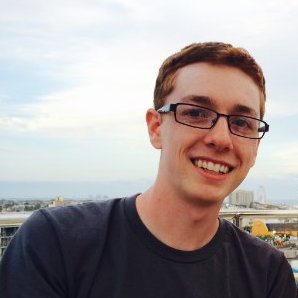 Nate Chiger
Strut Co-Founder Chiger is a 19-year-old who ended his studies at Rochester Institute of Technology to join Daniel, according to Upstart (ABJ). [8/14/2016: Chiger's LinkedIn says he's in NYC with the Reserve concierge.]
Daniel said that in the course of obtaining Khosla Ventures' investment, he met founder Vinod Khosla. Khosla was "excited" about the e-shopping company, according to Daniel, who added that Khosla is a parent of three teen-agers. Khosla, himself, holds three degrees, earned at Stanford University, Carnegie Mellon University and the Indian Institute of Technology, according to his website.
Khosla Ventures has previously invested alongside Peter Thiel's Founders Fund, as in 2011 with Billguard, as reported at the time by PE Hub. Khosla-linked funds have in recent years secured announced commitments to its funds totaling $110MM from Tennessee Consolidated Retirement System (TCRS), as previously reported by VNC.
DISTORTIONS?
At several points in interviews with Daniel during the past 16 months, he seemed to bridle slightly each time the subject of criticism of the Thiel Fellowships arose.
Superficial or sensational media coverage and other factors, he said, have led to overlooking the fact that Thiel selects only entrepreneurs who could be likened to the most superior student-athletes who self-eliminate from college, in order to accept potentially perishable opportunities in professional Sports.
Thiel, who holds both undergraduate and Law degrees from Stanford University, typically speaks in broader terms when he decries what he sees as the stultifying effects of, particularly, formal postsecondary education.
Vanderbilt's Böer, whose candor, energy and entrepreneurship are viewed by many as comparing well with that of any generation, told VNC this past weekend: "The Thiel Fellowships are a great attention-getter, but I do not know how many people there are like Mark to take advantage of the Fellowships. Remember, these are very young people who may or may not have what it takes to build a great company. So you are combining youth with a new business concept, both are untested. The result may be another Facebook, but it might also not go anywhere. I do not think the Fellowship is a bad idea, so when you add it to the mix of things going on in entrepreneurship, it probably is a positive thing."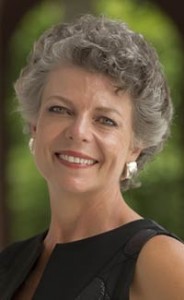 Dean Benbow
In June 2013, Camilla Benbow, dean of Peabody College at Vanderbilt University, expressed her concerns in a June 2013 Tennessean op-ed piece, in which she asserted, in part, that "when the Thiel Foundation and the media promote the idea that college isn't needed, they create an unfortunate narrative and do a disservice to many learners."
Benbow's commentary as originally published is here. When approached by VNC in July 2013 with questions regarding her op-ed piece, Benbow provided direct answers, via e-mail. Benbow said, in part: "I'm not suggesting that smart people who opt out of formal education harm society by doing so, or that they are being anti-intellectual. But I do think that society benefits when smart people are broadly educated -- when they are able to situate their own interests and talents in wider intellectual contexts, and when they develop specific knowledge of prior work in their own disciplines."

The full 2013 Q&A exchange between Dean Benbow and VNC appears here.
Some in Tennessee have strongly embraced building an under-20 pipeline of youthful entrepreneurs. To support such an endeavor, Peter Thiel some Thiel Fellows visited Chattanooga in 2013 at the time of the annual GigTank Demo Day, as then reported by local media.
In 2011, the New Yorker's George Packer, PE Hub's Joanna Glasner and then-TechCrunch's Sarah Lacy (who, partly with Thiel's personal financial backing, founded Pando in 2012) provided very interesting takes on Thiel's initiatives.
Also, in an extraordinary 2012 session, Thiel laid out his worldview of capitalism, elites and education in a Pando interview with Lacy, resident on YouTube. The yeomanlike Wikipedia entry on the Fellowships is here. VNC

. last edited 0911 27 April 2023