EXECUTIVES with Greenville, S.C.-based VentureSouth are scheduled to launch on July 21 the firm's Venture South Chattanooga (VSC) membership forum, into which individual accredited Angel investors are now being recruited.
VentureSouth's recent announcements of network expansion into Chattanooga, Atlanta and other geographies follows its SEC filing earlier this year for its planned $10MM VentureSouth Angel Fund V LP.
When asked to comment for this story on whether or not Nashville, Memphis and-or Knoxville might also become nodes of the VentureSouth forum network, VentureSouth Managing Director Paul Clark said the VentureSouth team "would love to be in those markets" with investor forums.
Clark also explained, "We usually set up a VentureSouth chapter at the invitation of someone in town as our supporter... We do not have immediate plans in the other cities, but with the right partners we would be excited to spend more time in Tennessee."
Details on this week's Chattanooga launch event are found later in this story.
The VentureSouth forum network supports accredited Angel investors' education and helps provide opportunity for each Angel's independent consideration of opportunities for investment in early-stage ventures based predominantly in the Southeast.
While VentureSouth Chattanooga forum participants seem certain to gain visibility into more high-growth deal flow, Tennessee-based entrepreneurs seeking capital from the Venture South ecosystem will -- particularly amid U.S. economic uncertainty -- have to be very competitive.
The VentureSouth Portfolio page today shows 61 active portfolio companies and 13 realized exits.
The portfolio currently includes one Tennessee-based company: Iconic Moments (a brand owned by Chattanooga-based Pass It Down, previously covered here by VentureNashville).
According to its online portfolio page, nearly 50 of VentureSouth's current 61 portfolio companies are based in either North Carolina or South Carolina, with Durham and Greenville the cities within those respective states enjoying the greatest number of transactions.
VNC notes that South Carolina's share of the VentureSouth portfolio may be at least marginally enhanced due to South Carolina's offering of an Angel Tax Credit. Tennessee's own Angel Tax Credit became inoperable a couple years ago, as a result of a change in this state's tax law.
Notably, while the Atlanta Metro was only recently added to the network, Atlanta is already home to four of the 61 VentureSouth portfolio companies.
The VentureSouth investor network is said to have an aggregate membership of at least 400 individual accredited investors, located in these 19 markets:
TENNESSEE: Chattanooga. GEORGIA: Atlanta. MISSISSIPPI: Oxford. NORTH CAROLINA: Asheville, Charlotte, Fayetteville, Greensboro-Winston Salem (Piedmont), Raleigh-Durham-Chapel Hill (Triangle), Wilmington. SOUTH CAROLINA: Aiken, Anderson-Oconee-Pickens (Tri-County), Charleston, Hilton Head, Columbia (Midlands), Florence (PeeDee), Greenville (UCAN, the inaugural forum), Rock Hill, Spartanburg. VIRGINIA: Richmond.
VentureSouth's forums have been said to have membership ranging from about a dozen Angels each to about 100 each. The Atlanta forum has only been operational a few months, but four companies in that market have already won VentureSouth capital and members of the VentureSouth team have recently described Atlanta as soon likely to become the largest forum in the network.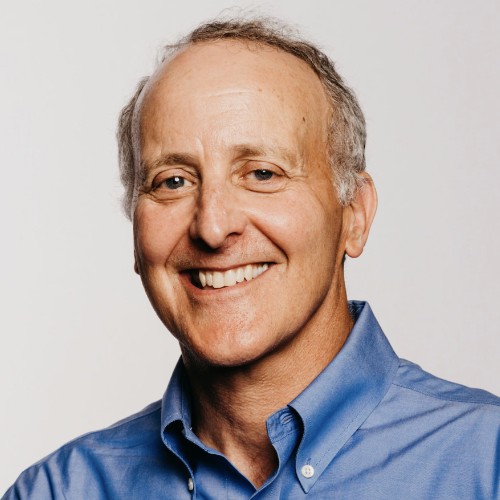 Jay Shaffer
Clark confirmed that Chattanoogan Jay Shaffer, whose LinkedIn profile reflects multiple roles in the entrepreneurial ecosystems of both Chattanooga and Atlanta, now serves as market director for VSC.
Shaffer was quoted in a July 14 release from Venture South as saying, in part, "The value of VentureSouth's model is that it follows a methodical and proven process that leverages the collective expertise of hundreds of investors, who screen investment opportunities and conduct professional due diligence. Their highly-professional and successful process will undoubtedly lead to the growth of Chattanooga's already burgeoning entrepreneurship ecosystem," Shaffer said.
Two days later, on July 16, Chattanoogan and former Launch Tennessee (TTDC) CEO Charlie Brock exclaimed via his LinkedIn post, "Excited for new possibilities for our city's entrepreneurs and angel investors!"
Lest it go unsaid here, VNC's review of VentureSouth membership material found consistent emphasis on the fact that all investment decisions and attendant risks are the responsibility of the forums' individual accredited investors making such choices for themselves, with no advisory support from VentureSouth.
This Thursday's Chattanooga kickoff program is to begin at 5:30 p.m. (ET) and includes a briefing designed mainly for qualified prospective members of the new VSC forum.
The venue: The University of Tennessee Chattanooga Center for Innovation and Entrepreneurship (UTC-CIE). Event signup here.
This week's program includes a presentation by a single high-growth company, the identity of which Venture South has not broadly announced.
Operating somewhat in parallel to the forum network, Venture South and a predecessor fund have since 2013 created four sidecar Angel Funds that recruited an aggregate $14.8MM, according to its website. Additional information via Crunchbase here.
Combined, individual Angels in Venture South forums and VentureSouth sidecar funds have collectively invested at least $60MM in more than 90 companies, according to the firm's website.
VentureSouth typically invests $250,000 to $1,000,000 in early-stage companies seeking capital to launch or scale a market-ready product or service, according to its website.
There are, in effect, two new VentureSouth shareholders in each transaction involving the forum-network entity and a sidecar fund.
Overall, the investment criteria and the process of consideration of potential targets is disciplined and no-nonsense, as made clear here.
In November 2021, VentureSouth announced it had for the fourth time been recognized a "top 10" angel investment group in North America, details here. VNC

. last edited 0904 19 July 2022
---