Update: LifeKraze announced 28 October 2013 it had changed its name to Spire. Our 2011 intro story follows-Ed.
LIFEKRAZE, the pro-active social media platform based in Chattanooga, is in public beta, executing its way toward a $5 million B-round.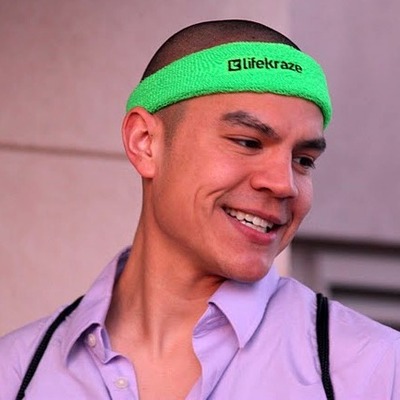 Wagner
Co-founder and CEO Ben Wagner told VNC the company is committed toward "being very selective about where the money comes from." Pretty savvy talk for someone who conceived LifeKraze not long ago, while still a senior at nearby Covenant College.
Wagner, a 23-year-old native of Ashland, Ohio, said the company, which was chartered in Tennessee a year ago, has been propelled by an initial $250,000 from founders, friends and advisory-board members. The company subsequently raised $1.25 million from 68 Angel investors, mostly from the Chattanooga area.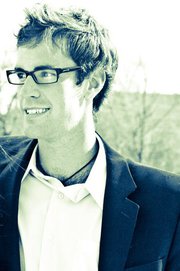 Brooks
Wagner and eight other LifeKraze employees take their active lifestyles seriously. Wagner and co-founder President David Nielson played soccer together at Covenant College, and CTO Michael Brooks played the relentless 90-minute varsity game at Clemson University.
Wagner is thinking-through the possible B-round with his advisory board, which includes Sam Smartt, philanthropist and co-founder and former vice chairman of Kenco Logistics; Ward Crimmins, Cremmins Group (IT); entrepreneur Michael Warren, co-owner of Warren-McLellan Aerial Photography; and, Anthony Tucker, director of the calling and career center at Covenant College, the Presbyterian institution at Lookout Mountain, Ga., where David Nielson's father, Niel, is president.
The LifeKraze motto: Live Like it Counts. The company differentiates itself by saying that while Facebook is about who you and your friends are, and Twitter is about what you say, LifeKraze is "really about what you do," said Wagner. Wagner and Brooks presented LifeKraze during SXSW (video).
LifeKrazers post their physical activities in no more than 160 characters and each receives a daily allotment of 200 points they can bestow upon other users, to applaud their activities. Wikipedia says of the startup, "LifeKraze was founded to encourage and reward an active and enriching lifestyle among its members. It is intended as a tool to promote productive, healthy, active living through using social media. The company's mission 'is to connect the world through healthy competition, to focus current passions and to inspire new exploration.'"
Users will soon be able to redeem points for virtual trophies and for discounts for goods and services. More than 6 million points have been earned by thousands of users thus far in the six-week-old public-beta mode. Wagner told VNC LifeKraze has more than 2,500 beta testers.
Competitors don't have a social component analogous to LifeKraze's, according to Wagner; still, he notes that Shopkick and Skimble are in the zone.
Brand partnerships previously announced by LifeKraze include Rock Creek; Spikeball (similar to FourSquare, said Wagner); and, Three Branches Healthy Living. He said other brands have been signed, but not yet disclosed. Larger brands, including Coca-Cola and Nike, are awaiting word of how those three entrants do among LifeKraze users, when points become redeemable, said Wagner. Even so, a Nike ad appeared alongside a Wagner post within the past 24 hours.
LifeKraze draws upon Chattanooga lawyers with Miller & Martin and with Chambliss Bahner & Stophel; and the company banks with CapitalMark Bank & Trust. Accounting is handled internally by CFO Dick Rush, managing director of G.R. Rush & Co. Though development is now handled in-house, LifeKraze was previously supported by developers at Tubatomic and Blacksnow Media.
FancyRhino developed this LifeKraze video. LifeKraze has adopted Rackspace for Cloud and dedicated services, according to Brooks' testimonial. VNC