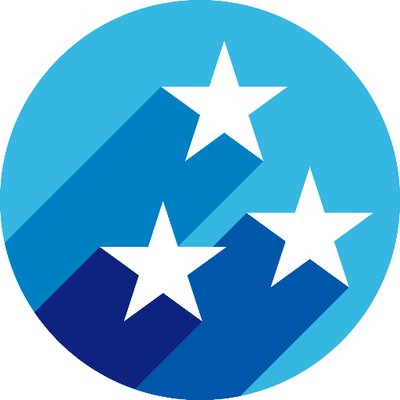 RFP for (2) Fintech and Consumer Products industry networks disclosed Nov. 14, 2022, documentation begins here. - Editor
LAUNCH TENNESSEE has requested roughly $1.99MM federal funding in support of its push to expand industry networks in Tennessee, according to the nonprofit's application for assistance via the 2022 Build to Scale Program: Venture Challenge - Scale, a program of the U.S. Economic Development Administration (EDA).
According to a copy of the proposal reviewed this week by Venture Nashville, the expansion effort is described as requiring a budget totaling $3,978,678 in federal and non-federal contributions, under management of LaunchTN, a 501c3 nonprofit known in state legislation as Tennessee Technology Development Corporation (TTDC).
The application says the funding is sought to enable LaunchTN to achieve increased results through its tech-commercialization and related programs and services that in the Tri-Cities, Greater Knoxville, Greater Chattanooga, Cookeville, Greater Nashville and Greater Memphis regions.
LaunchTN asserts the added funding will result creation of new Tennessee industry networks addressing mentoring and related needs in the combined Consumer Products/Advanced Manufacturing category, and in Financial Technology (FINTECH) sectors.
The proposal highlights roles in CP/AM for Chattanooga and in fintech for Nashville, though the planned focal-points for the two networks is not explicitly stated.
The expanded industry networks program, with the addition of new slots for entrepreneurs in residence (EIRs) and with new capacity for enabling participating companies to raise capital, will further complement existing programs, including LaunchTN's $7MM fund for matching companies' SBIR/STTR grants.
The requested funding would also be used to enhance results achieved through LaunchTN's existing industry networks for advanced energy, agricultural technology, automotive/mobility, and life-sciences sectors, according to the proposal.
LaunchTN emphasizes that its existing network partners include, in addition to its partner regional entrepreneur centers, mentor networks: TennSMART, BioTN, Tennessee Advanced Energy Business Council, and the Knoxville Entrepreneur Center-AgLaunch program.
In its very crisp overview of its past achievements and capabilities, LaunchTN also notes that it will "prioritize communication to more rural communities, with an increased focus on SEDI-led startups in these communities." The SEDI acronym in this context denotes socially and economically disadvantaged individuals (SEDI), particularly in under-served communities.
Among other principles honored, LaunchTN assigns importance to support of clean energy and sustainability-focused early-stage companies, among other interests.
LaunchTN also notes that the organization, which operates as a public-private partnership under supervision of Tennessee Economic and Community Development, previously won a 2019 Regional Innovation Strategies Challenge Grant that also benefited the state's industry network and mentorship efforts. VNC reported that 2019 win for funding networks here.
In its Build to Scale proposal, LaunchTN also notes with confidence: "In the coming months, LaunchTN will partner with the State of Tennessee to administer the equity portion of Tennessee's U.S. Treasury State Small Business Credit Initiative 2.0." See details of TN Economic and Community Development's proposal for equity and debt-enabled programs planned under its SSBCI request, reported by VNC here. ECD said in its SSBCI proposal that it plans to have LaunchTN manage roughly $70MM of the $117MM award, now in prospect.
LaunchTN's CEO is Lindsey Cox MBA, 35, whose career has not only included serving in the U.S. EDA office of innovation and Entrepreneurship, but also serving as CEO of The Company Lab, a LaunchTN partner in Chattanooga; and, as LaunchTN's former director of operations and government affairs, as well as its innovation manager and as its finance, accounting and compliance manager.
LaunchTN's proposal for BuildToScale funding was endorsed by then-ECD Commissioner Bob Rolfe, and by his predecessor as ECD commissioner, now-U.S. Senator Bill Hagerty.
Rolfe has since the EDA proposal was submitted been succeeded as ECD Commissioner and as chairman of LaunchTN (TTDC) by Gov. Bill Lee's appointee, Stuart McWhorter.
Launch Tennessee's Build to Scale proposal is shown as having been submitted by LaunchTN Grant Manager Trent Whicker MBA.

VNC's prior EDA coverage is listed here. Previous LaunchTN-TTDC coverage here. Previous Fintech VNC coverage here.
A copy of the latest LaunchTN Build To Scale proposal as submitted to EDA in June is located here. VNC
. last edited 17 August 2022 0933
---