Update: LaunchTN retained the Stanton Chase search firm for this CEO assignment.-Ed.
Launch Tennessee's board of directors published the names of the 12-member search committee that is to lead its effort to discover and enlist the non-profit's next chief executive officer.
Assuming the CEO search is successful, the candidate eventually chosen would take-on duties currently shouldered by Interim CEO Abby Trotter, executive director of Life Science Tennessee and a partner of Hall Strategies, a public-relations and public affairs firm in Nashville.
Trotter recently took the helm of the public-private partnership organization -- aka Tennessee Technology Development Corporation (TTDC). She succeeded CEO Van Tucker, who left the payroll Aug. 4.
Trotter said in a LaunchTN release this afternoon, "Our staff and our stakeholders are eager to turn the page and begin a new chapter at LaunchTN. We are excited about this process and the naming of the committee, and we thank the Board and all the search committee members for their commitment and strong support."
Details of what is expected to be a three- to four-month executive search are to be announced after the search committee holds its first meeting, next week.

LaunchTN previously said that an executive search firm may be retained, but there has been no update on that, yet.
LaunchTN Board Vice Chair Bruce Doeg, a shareholder at Baker Donelson, leads the search committee, as previously announced.
Doeg said in today's release, "I am excited about the diversity of perspectives and depth of experience this committee brings. We're looking for the right person to lead LaunchTN and help us continue our quest to make Tennessee the most startup friendly state in the nation."

Apart from the aspirational notion of Tennessee becoming known as "the most startup friendly state in the nation," the LaunchTN website today says the organization "empowers Tennessee's bustling entrepreneurial ecosystem by facilitating capital formation, market building and resource connection through our Network Partners."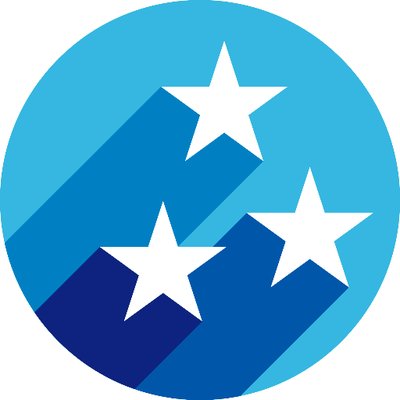 The LaunchTN Search Committee members are:

• Bruce Doeg, attorney, Baker Donelson; Vice Chair, LaunchTN
• Jane Allen, CEO, Nashville Entrepreneur Center
• Tom Ballard, Chief Alliance Officer, PYA; Chair Emeritus, LaunchTN
• Lindsey Cox, CEO of Co.Lab
• Ben Ferguson, CEO of the CO.
• Shawn Glinter, Founder & Chief Executive Officer, Pendant BioSciences; Member, LaunchTN Board of Directors
• Kayla Rodriguez Graff, Co-Founder & CEO, Sweet Bio
• Stacey Patterson, Vice President for Research, Outreach and Economic Development, University of Tennessee; Member, LaunchTN Board of Directors
• Julia Polk, Chief Founder & Strategy Office, Decode Health; Executive Committee Member, LaunchTN Board of Directors
• Jessica Taveau, CEO, Epicenter
• Marcus Whitney, Founder & Managing Partner, Jumpstart; Member, LaunchTN Board of Directors
• Ken Woody, President, Innova Memphis
The previous national CEO search for LaunchTN drew nearly 900 applicants, leading to the hire of Margaret Dolan, who served in the role less than two years.
Dolan's predecessor, Charlie Brock, served nearly six years, a term that proved one of, if not the most stable period of the organization's existence.
The chair of the board of TTDC/LaunchTN is Lee Administration Commissioner of Economic and Community Development (ECD), Bob Rolfe, who has served in both the Lee and Haslam gubernatorial Administrations.
Previous VNC Launch Tennessee coverage here. Launch Tennessee was legislated into law in 1997, was registered in 1998, and had its first full year of operations nearly 22 years ago, in 1999.
The LaunchTN job board may be where the job is posted first. LaunchTn is also recruiting a Grant Manager, link here. VNC
. last edited 1614 27 Aug. 2021
---