TODAY's meeting of the board of directors of Launch Tennessee -- formally chartered as Tennessee Technology Development Corporation or TTDC -- was broad-ranging.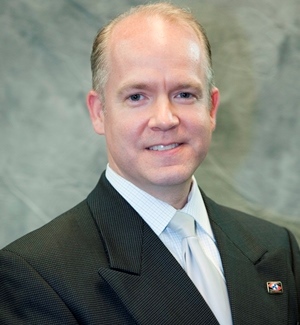 ECD's Townsend
Chairman Randy Boyd, who is commissioner of Tennessee economic and community development, was unable to attend due to pressing matters elsewhere, and was represented by Chief Operating Officer Ted Townsend. CEO Charlie Brock facilitated staff presentations.
Venture Nashville covered the meeting and spoke with sources on a range of issues, before and afterward. Below are some highlights.
► 36|86, the annual Launch Tennessee conference in Nashville will again be held at The Schermerhorn Symphony Center, June 5-6. An advance flash sale has come and gone and formal tix sales begin Jan. 3, 2017. New wrinkle: Startups from around the Southeast that make it into the annual Village 36 exhibitors group will be invited to lodge at no charge at Music City Guest House. Meanwhile, Brock said he is booked to Austin, Atlanta, SFO and NYC in search of major sponsors and is seeking ever-stronger keynotes and speakers for this year's event.
Charlie Brock
► SUSTAINABILITY, as reported by VNC yesterday, LaunchTN has continued financial backing from its parent, TN Economic and Community Development (ECD), and most of its ticketing and sponsorship dollars come in the Spring each year. So, there's no panic at LTN about the nonprofit unit having raised only about 12% of its $1MM goal for FY 17, ending June 30. However, as happens each year at this time, the short-term push is on for 36|86 sponsors and ticket sales; and, LTN is increasing attention to working with companies in which it gained equity stakes via the State's U.S. Treasury-backed INCITE program. They're hoping for successful exits or other liquidity events. LTN is tentatively planning to work via ECD to win $5.8MM from the state in the FY18 budget cycle, which begins just after the turn of the year. About $3MM of that is for new programmatic funding and to support a new SBIR/STTR Matching Fund, modeled after some other states.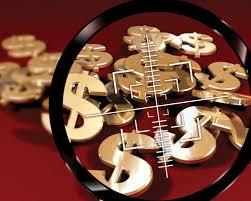 CAPITAL Formation stats provided today for FY16 through mid-October showed Total investment up 34.9% for the period, largely thanks to a 63% bump-up in Middle Tennessee, reflecting a bolus of major healthcare-sector transactions. In Mid-TN, alone, the cap intake through 10/15/16 was $225.4MM (vs $160.1MM same period year earlier) -- in contrast to the statewide tally for full-year FY 2015 of $238.3MM. Capital invested in East and West regions, respectively, was down year-over-year 15% and 53% through the middle of this month. Looking at "transactions," deal-count statewide is thus far running behind same period, year-earlier (67 vs 87). This information was reported by Capital Formation Director John Lanahan.
MORE than 200 current or potential Angel (accredited) investors have thus far attended the Launch Tennessee Angel Tax Credit roadshow, with only a Nashville stop remaining: Nov. 7th at Morton's in downtown Nashville. LaunchTN also plans to work in coming weeks to help early-stage companies prepare to qualify for investment under the state's new program. Some investors have apparently balked at participation in the Tax Credit program, because they're not yet allowed under the authorizing legislation to invest via special purpose vehicles (SPVs), the use of which could greatly simplify a startup's cap table while easing individual investors' tax reporting, among other benefits. LTN is considering collaborating with DC-based Startup Angels to provide more Angel education and related services. Brock said LaunchTN may seek legislative action to remedy the SPV issue, in the General Assembly session that begins in January.

ANOTHER regional startup accelerator goes boldly forward without Launch Tennessee's annual overhead funding: Northwest Tennessee Entrepreneur Center (NWTEC) in Martin goes off the program Dec. 31, but NWTEC exec Carol Reed says its programs will continue unabated, thanks to resources that include important allies, such as the University of Tennessee at Martin. She suggested we stay tuned. Of the original nine state-funded accelerators, two others recently lost annual state funding: AccelNow in Kingsport and Southern Middle Tennessee Entrepreneur Centers (SMTEC) in Tullahoma. With each pullback, Launch Tennessee has restated its goal of serving 100% of Tennessee counties, two-thirds of which counties will now receive either support from one of six remaining state-backed regional accelerators -- which together will soon be marketed by Launch Tennessee as part of a single Entrepreneurial Network, Alliance, or somesuch -- or from a Launch Tennessee portfolio of a la carte services offered under the heading of Creative Communities. A spokesman for AccelNow today said the nonprofit deeply feels the loss of annual funding, but has been able to offset that partly by winning a multi-county incubator-management contract, securing smaller Launch Tennessee grants and linking to new grassroots initiatives by several local entrepreneurs, including some coworking/maker spaces and ag-eco specialist Dana York's Field School for Farmers. The area's Angel Roundtable and the Innovation Lab at East Tennessee State University are also assets. Meanwhile, a SMTEC representative said volunteers in Tullhoma continue follow-on work with graduates of the center's former JusticeXL accelerator and are in advanced discussions regarding scenarios for resumption of expanded operations.

LTN's NEW marketing and communications director has been chosen to succeed Courtney Corlew and she will hit the deck at Launch Tennessee in December. After she's made the transition from current employment, more will be revealed.
► A MAJOR "refresh" of the LaunchTN.org website is to be unveiled in December. The work's being done by Parthenon Publishing, and it'll come in at $15K-$20K.
► ICYMI: Launch Tennessee unveiled its latest "The TENN" cohort, right here.
► LTN is supporting the Nov. 4 "Venture Match" startup competition being held in conjunction with Life Science Tennessee's Annual Conference. During the annual LSTN meeting, itself, Brock and ECD Deputy Commissioner Ted Townsend are to participate in a panel on developing the Life Sciences sector.
► FOR the record: In response to Venture Nashville requests over a period of several months for access to committee meetings of the Launch Tennessee board of directors, LaunchTN recently began working with its attorneys at Butler Snow to determine Launch Tennessee's "requirements in terms of open committee meetings. As you know, we are bound by statute and we want to ensure full compliance with same," Brock told VNC earlier this month, and affirmed the principle again today. In the same spirit, VNC's view is that access to the committee meetings, which are attended and managed by members of the full board along with non-board members, is not merely a matter of testing compliance with state Open Meetings law by a state-funded organization; rather, such access invariably provides journalists vital context and information, and facilitates timely, accurate reporting on deliberations on key policy and program issues of public interest. Key committees include Investor, Entrepreneur, Audit/Risk Management and Governance. VNC
.
---