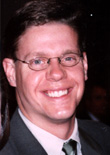 JIM STEFANSIC, Ph.D., an entrepreneur and biomedical engineer, has taken point as commercialization director for LaunchTN, officially the state-sponsored Tennessee Technology Development Corporation (TTDC).
Charlie Brock, LaunchTN's CEO and president, announced Stefansic's appointment, in a press release earlier today. Brock, himself, joined LaunchTN Jan. 28, after years' deep involvement in corporate, entrepreneurial and investment initiatives, as previously reported by VNC.
Stefansic, 40, began work March 1 at LaunchTN. He previously served eight years as co-founder, chief operating officer, chief technology officer and in other substantial roles within Vanderbilt University spinout Pathfinder Therapeutics, which in January adopted the dba, Pathfinder Technologies. Today, the website for the nine-year-old Patfhinder, which has long drawn VC and Angel funding, describes the company as a software and hardware company that provides surgeons computer-assisted navigation for enhanced visualization of anatomy before and during surgeries.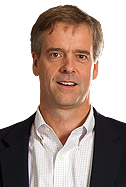 CEO Charlie Brock
In welcoming Stefansic aboard the now-10-person staff at LaunchTN, Brock noted that Stefansic's appointment promises to contribute both experience and perspective in "commercializing technologies and raising venture capital," as called for in LaunchTN's nearly 15-year-old mission.
Reached for comment, Brock noted that LaunchTN's commercialization effort will emphasize assistance to entrepreneurs, adding that, among other things, Stefansic's own experience includes winning more than one Small Business Innovation Research (SBIR) grant, as well as helping to lead a startup through its classic stages of development and commercialization.
In today's release, Stefansic said, in part, "I look forward to working with Tennessee's research institutions, constituents and other statewide partners to strengthen the state's technology commercialization efforts."
In a brief interview, Stefansic told VNC that in taking his new post he's mindful of the need to identify technologies that are sufficiently far-along in their maturation that they can be commercialized, relatively rapidly.
Stefansic said he expects to build on previous efforts by LaunchTN, Vanderbilt University and others to bring together entrepreneurs, investors and inventors, alike; and, he said he suspects there is further leverage inherent in the state's existing TNInvestco and INCITE capital-formation and funding programs, both sponsored by Tennessee Economic and Community Development (ECD). Those capital programs have, thus far, leveraged state tax credits and U.S. Treasury Stimulus funding, respectively.
In addition to the return to fuller staffing of its ranks, LaunchTN has in the past year refreshed its board of directors and recruited senior entrepreneurs to a variety of advisory roles. Among other moves, during Summer 2012, LaunchTN recruited Jason Denenberg, formerly of Angel Capital Group, to drive its support of the state's nine regional accelerators. It recently announced it had garnered a $100,000 grant award from the Blackstone Charitable Foundation, which is conducting a five-year, $50MM entrepreneurship initiative.
Both Brock and Stefansic are scheduled to participate today in the annual Oak Ridge National Laboratory "Bridging the Gap" conference, where Brock's remarks will include inviting attendees to collaborate with LaunchTN.
In a 2010 VNC story, Stefansic expressed concern that Nashville was not then well-positioned to support startups in the life-sciences and medical-devices fields, and cited the perils associated with any startup "hitting a brick wall for lack of funding." He then expressed exhilaration in his role as scientist-entrepreneur, handing-out thanks to individuals and organizations within the Middle Tennessee ecosystem.
Portions of Stefansic's new portfolio were last overseen by former TTDC VP-Operations James Stover, who left TTDC's full-time employ in 2011, to co-found Diagnovus, a molecular diagnostics startup focused on developing diagnostic assays to support therapies that address underserved diseases. Brock today expressed gratitude for Stover's having served in a consulting capacity during LaunchTN's leadership transition.
Pathfinder provided Stefansic ample experience dealing with investments, as well as with science and technology. Pathfinder over the years has received more than $10 million from source including Hatteras Venture Partners, Limestone Fund (TNInvestco) and TriStar Technology Fund, Florida Gulfshore Capital, Clayton Associates, Nashville Capital Network and/or affiliates, Vanderbilt University, Lumira Capital and the State of Tennessee's INCITE co-investment program, according to various media reports over the years.
Stefansic earned his master's and doctorate in biomedical engineering at Vanderbilt University School of Engineering, in 2000, and his MBA at Belmont University's Jack C. Massey Graduate School of Business, in 2005. He spent a total 11 years at Vanderbilt as graduate student, post-doc and research professor. In 2011, he was honored with Belmont's Massey Distinguished Graduate Award, among other honors.
It was after the MBA that Stefansic joined Pathfinder full-time. He earned his undergraduate degree in biomedical engineering at The Johns Hopkins University, in 1994, according to his Linkedin profile.
Jim and Candy Stefansic, RN MSN, have four children, including a set of triplets. She is a nurse-manager in the outpatient hematology/oncology clinic at Vanderbilt Children's Hospital, according to the VU site.
LaunchTN's chairman is Bill Hagerty, who is also commissioner of Tennessee's department of economic and community development, and a member of the Jobs Cabinet of Tennessee Gov. Bill Haslam, who earlier served briefly on the TTDC board, while mayor of Knoxville. VNC