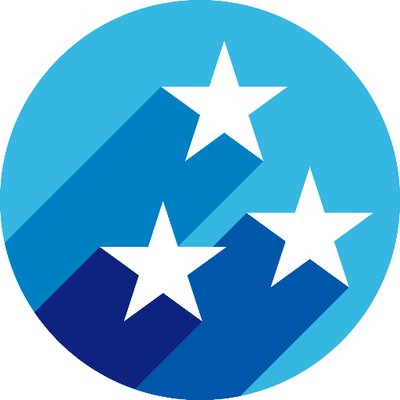 LAUNCHTN, the public-private partnership, is nearing completion of a strategic review of ways it might help create further economic value through technology transfer and commercialization initiatives.
This summer, LaunchTN contracted on a sole-source basis with Staykov Group LLC Managing Director Stayko Staykov, based in Nashville, for what is most easily described as a best-practices report -- surveying related practices within institutions, partnerships, governments and others, with comment on potential adaptations of tech-centric practices in Tennessee.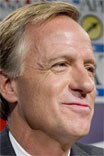 Gov. Bill Haslam
During a media gaggle at Gov. Bill Haslam's recent economic development conference in Nashville, the Governor confirmed for VentureNashville that he had in his first term occasionally convened officials of state research institutions to discuss these matters and to encourage greater yield through programs that generate intellectual property.
The Governor added that "the agencies" -- doubtless including LaunchTN parent Economic and Community Development (ECD) -- continue to press forward on related goals.
The Staykov report has been delivered and is under consideration, said Jill Van Beke, director of LaunchTN innovation and commecialization. She has not yet replied to a VNC query regarding when the report might be disclosed, entirely or in part. This story will be updated, as warranted.
Van Beke earlier provided a description of the Staykov assignment, which among other topics (paraphrased here) spans SBIR/STTR initiatives and the economic impact of such awards; impact of licensing, spin-outs and other commercialization options; new forms of instituional collaboration; productive policies, practices and entrepreneurial promotions within postsecondary institutions; Tennessee institutions' metrics and some comparable data from elsewhere; and, potential sources of funding for support of related programs and activities.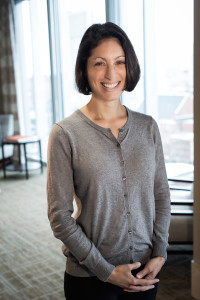 Jill Van Beke
Knoxville- and Nashville-based Van Beke was recently assigned additional responsibility for development of LaunchTN's next-generation "innovation and commercialization" program, and her early reports make clear she is taking a systemic, networked approach to the challenge, examining program options including education; development and delivery of related tools; emphasis on market connectivity for entrepreneurs; a possible portal and other online resourcesw; SBIR/STTR workshops, honors and roundtables; events (Innovation Exchange, Reverse Pitch, Venture Match and other models).
VNC research shows that the subject of spin-outs has gained increased attention in recent years within the Association of University Technology Managers (AUTM).
Stayko Staykov
Staykov conducted the study for $12K, reflecting a 20% pro bono discount. He has also made available to LaunchTN a related commercialization dashboard technology, which developed by another business in which he holds equity, Venture Grove. The dashboard may help LaunchTN track progress in this domain.
Staykov is an active entrepreneurial advocate, mentor, advisor and investor. His pursuits are closely allied, but only partly integrated with those of other entrepreneurs and advisors, including Nashville-based Jozef Nuyens of Fivestone.
For a year or more, LaunchTN and others have periodically tried to loosen the Gordian knot in which LaunchTN and the state's actual and potentially patent-producing institutions are entwined.
As reported by VNC previously, State legislation charges LaunchTN with significant duties in transfer/commercialization.
Staykov participated earlier this week in a LaunchTN-sponsored Innovation Connection event in Knoxville, which drew corporate executives to meet with representatives of Oak Ridge National Laboratory and the University of Tennessee Research Foundation, among others.
A year ago, Staykov shared with VNC his thoughts on a number of strategic issues for the region's entrepreneurial ecosystem. At one point, he wrote, "I truly believe that the mature understanding of [tech commercialization's] critical relevance and utilization will be in the crosshairs of business interests in the region, [with less emphasis on] legal jargon and filing for provisional patents [and more focus on] the 'Marketplace of Ideas' and the positioning of entire projects before maturation into strategic partnerships or independent revenue streams - in other words, more strategy and less legal."
Staykov, 36, resides in Davidson County with his wife and two children. He was born in Bulgaria and reared in Washington, D.C. VNC


---