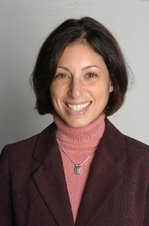 FORMER Launch Tennessee Chief Program Officer Jill Van Beke exited her role with the Nashville-based nonprofit Dec. 13, after more than seven years service.
Those facts were confirmed today by Wendy Malloy, the marketing director for the organization, who added that no effort is currently underway to find a replacement for Van Beke.
Van Beke, whose permanent residence is in the Knoxville area, helped manage a share of the state's entrepreneurial and economic-development initiatives under a succession of LaunchTN CEOs, including incumbent Margaret Dolan (who took the helm in October 2018) and Dolan predecessors Charlie Brock and, briefly, Interim CEO Brad Smith.
Among other duties, six months prior to her departure Van Beke was designated by LaunchTN as playing a key "oversight" role in execution of what might well be described as its potentially transformative Mentor Networks 2.0 program.
That program is being funded by just over $1MM that LaunchTN secured via its successful U.S. Economic Development Administration Regional Innovation Strategies grant application and from matching funds and in-kind contributions. LaunchTN's original EDA RIS proposal, created in April 2019, is described in detail here.
Responding to a VNC query, LaunchTN said Jan. 3 that Van Beke's responsibilities in the Mentor Networks 2.0 program are now shared by Partnerships Director Brittany Burgess and Commercialization Program Manager Allie Mikels. Related EDA RIS coverage here.
Van Beke becomes the fourth staff member to depart in less than a year.
Lindsey Cox, formerly lead on LaunchTN's 36|86 Festival and its public affairs program, recently departed for a position with the Economic Development Administration (EDA), with the U.S. Department of Commerce, in Washington, D.C.
A few months earlier, Shaun Randolph, capital programs manager, returned to his consulting practice, based in Los Angeles. Also less than a year ago, then-Capital Programs Director John Lanahan departed for the private sector.
Prior to joining LaunchTN headquarters staff, Van Beke served as East Tennessee director for the organization. Still earlier, she served a year as a business development consultant with Tennessee Department of Economic and Community Development (ECD), which is the state agency that is the primary sponsor of Launch Tennessee (officially, Tennessee Technology Development Corporation, or TTDC).
Van Beke holds a bachelor's in urban studies/affairs from Columbia University, in New York City.
Malloy, having just returned this afternoon from holiday break, said she had no information regarding Van Beke's plans.
Van Beke's husband, Chris Van Beke, the founder and CEO of Knoxville startup Vendor Registry, said this afternoon he would pass VNC's query to his wife, at his first opportunity.
She has not yet responded to an email query sent this afternoon.
At mid-afternoon today, her LinkedIn profile has not been updated to reflect her departure from LaunchTN. Her name and photo were removed from the LaunchTN team page in December. VNC
. last edited 4 January 2019 0554
---