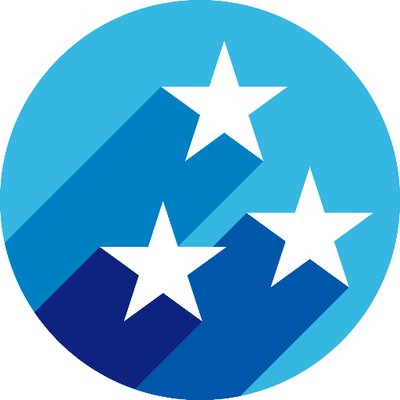 LAUNCH TENNESSEE continues to add members -- all 21 are listed below in this story -- to its Impact Fund Investment Committee.
The Investment Committee, the members of which serve in a volunteer advisory capacity, could become quite busy.
One reason the Committee's level of effort might rise is the prospect of as much as $64.5MM in federal funding that could soon flow to Tennessee for an array of purposes, via the long-awaited second round of the U.S. Treasury's State Small Business Credit Initiative (SSBCI).
Many readers will recall that the inaugural 2011 round of the SSBCI program provided a much smaller $29MM for Tennessee. SSBCI coverage here.
Yet, a decade later, that first SSBCI funding was a major reason Launch Tennessee management could recently tell its board of directors that, as of March 31, 2021, the nonprofit was custodian of investment assets totaling nearly $13MM (booked at acquisition cost, not market value).
Those assets were secured mostly by investing SSBCI-derived funds -- via the state's INCITE fund and subsequent IMPACT fund -- in Tennessee businesses. What was ultimately two funds resulted from an initiative of the Administration of former Gov. Bill Haslam, reported here.
Provided that Gov. Bill Lee chooses to apply for and accept funding from the new SSBCI program, the state must also decide whether or not to compete the contract for management of Tennessee programs funded via SSBCI.
Preparing for further coverage on this, VNC's recent background conversations with reliable sources about all this revealed near-unanimous enthusiasm for renewed SSBCI funding. Most observers expressed confidence in the outcome of the potential state contracting process to appoint a solid manager for the program, with a sizable minority expressing preferences for a handful of alternative contractors, including, but not limited to Launch Tennessee.
Weeks ago, Launch Tennessee CEO Van Tucker told VNC she will submit a proposal to manage the state's SSBCI-funded program, if a contract is competed. Tucker, by the way, has been with LaunchTN little more than a year.
We found no evidence this afternoon on State General Services pages regarding any related RFP or procurement action.
We've requested an update from the Department of Economic and Community Development. This story will be updated as warranted.
As of May 18, the IMPACT Investment Committee included the 21 members shown below.
The information below is drawn from VNC's online research and support from LaunchTN Capital Formation Manager Khrys Hatch and his colleagues. Any errors of interpretation are VNC's. The members are not appointed for specific terms or durations. Cities mentioned are associated with the individual's residence and one or more venues of businesses in which each person is involved.
Though it may not be a complete list, VNC research indicates that at least four additional executives previously served on the IMPACT investment committee since its founding ca. 2017, but have since departed.
Those we've identified are Andrew Goldner J.D., GrowthX (Nashville); Eric Matthews, Startco, Memphis; Danielle O'Rourke, Nashville (then ROND Capital, now with Ludi); and, Courtney Watson MBA, Chattanooga Renaissance Fund.
Previous Launch Tennessee coverage is here.
Launch Tennessee was legislated into existence in 1997 and became fully operational in 1999. It remains officially registered as Tennessee Technology Development Corporation (TTDC). VNC
. last edited 21 May 2021 0752
---