LAUNCH TENNESSEE is now overseen by Chairman Randy Boyd, who is also Gov. Bill Haslam's newly appointed commissioner of economic and community development.
Boyd, 55, is best known in business circles as the high-energy founder and executive chairman of Radio Systems Corporation, the 24-year-old pet products innovator and manufacturer based in Knoxville.
Stepping into both the LaunchTN board chairmanship and in his role as ECD commissioner, Boyd succeeded William F. "Bill" Hagerty IV. Boyd also chairs the executive committee of the LaunchTN board of directors.
During their transition, the two men heaped praise upon one another, as Boyd did last week in his keynote remarks before the Nashville Technology Council (NTC).
Though he sat-in informally with Hagerty for the LaunchTN Board meeting earlier this month, Boyd is only now in his second week of wearing both ECD and LaunchTN hats.
Fortunately for him, LaunchTN's existing C-level management team has full operational control of a portfolio that includes regional accelerators and The TENN startup roadshow; the INCITE co-investment fund; a potentially major summertime conference, dubbed 36|86; plus, technology transfer and commercialization, and other initiatives.

Bill Hagerty
Meanwhile, though still resident in Nashville, Hagerty has returned to an active role as co-founder and managing director in his merchant-banking and private-equity firm: Hagerty, Peterson and Company, based in the exurbs of Greater Chicago. Four years ago, Hagerty took leave from that firm and from the TNInvestco fund in which he had an interest -- Tennessee Community Ventures (TCVF) -- to join the Haslam Administration.
During his ECD/LTN tenure, Hagerty's acumen as a lawyer, banker and private-equity executive seemed to bring increased emphasis on, among other things, raising Tennessee's profile among money-center venture capitalists and private-equity investors, and, as opportunities arose, he scheduled face-to-face meetings with them.
Charlie Brock
That capital emphasis may have been magnified a bit, when in 2013 Hagerty recruited current LaunchTN CEO Charlie Brock of Chattanooga. Brock was previously active in investment banking, Angel investment, and civic and entrepreneurial pursuits; and, as he promised Chattanoogans when he took the ECD job, his hand has remained a factor in the advancement of that city's entrepreneurial sector.
Hagerty and Brock have also brought greater emphasis on keeping an eye on operational and financial metrics. Former ECD Chief of Staff Will Alexander, son of U.S. Sen. Lamar Alexander and now on the team at Knoxville-based e-learning startup Knowledge Launch, said in a column published yesterday in The Tennessean that Hagerty had turned ECD into "a data-driven sales operation" that adroitly targets industry for relocation to Tennessee. Within LaunchTN -- virtually a subsidiary of ECD -- that data emphasis has led, among other things, to better capturing and reporting of Tennessee venture investment and co-investment figures.
Running a company with a thousands of product sku's, continual innovation and numerous channel partners, Boyd surely know his way around data.
He also brings a reputation for collaborative style; a lengthy track record as entrepreneur and innovator; and, well-documented awareness of interrelationships among education, jobs, business and economic development. In fact, during the aforementioned NTC event last week, Boyd also underscored his objective of tightly aligning economic development, education and jobs-formation.
As a long-time business operator, Boyd has had serious dealings with investors, lenders, ratings agencies, customers for decades-- and, as leader of a company with a sizable intellectual-property estate, he's been no stranger to patent litigation.
According to previous coverage, Radio Systems has more than 70 engineers on staff, and it produces more than 4,600 product units, including items for electronic pet containment, pet training and pet doors. Its brands include Invisible Fence, PetSafe and SportDOG. Its products are sold through mass merchandisers, pet superstores, catalogs and distributors.
Boyd is also chairman of ZingyPet, the Santa Monica-based "share economy" spinout that offers dog owners access to a community of vetted dog walkers, for on-demand assignments. The startups' founder and CEO is Tobi Skovron, an entrepreneur whose own pet-focused company was acquired by Radio Systems in early 2013. [ZingyPet was acquired in 2016 by Seattle-based Rover.com.]
In 2008, Boyd's interest in entrepreneurship and education took the form of a $1MM gift for the Anderson Center for Entrepreneurship and Innovation at the University of Tennessee. Among other things, Boyd's contributions help fund the Center's Boyd Venture Challenge competition, which has thus far helped fund 20 UT student startups. Boyd earned his degree in industrial management at UT in 1979, at age 19, after working his way through college.
According to Boyd's official bio at TNECD -- which, by the way, prominently includes both his phone number and e-mail -- Radio Systems annual revenue is now at least $350MM. Its revenue was about $305MM by June 2014, with 85% of ownership then in Boyd's hands, according to a Moody's report. The company was founded in 1991, and its 1993 sales were $6.5MM.
Radio Systems shelf-registered an IPO in 1997 and withdrew it in 2001. Since then, the company completed a batch of acquisitions, but no further corporate buys have been announced since February 2013.
However, in 2013, Boyd, an athlete and an avid minor-league fan, did announce his acquisition of the Tennessee Smokies, the Chicago Cubs' Class AA affiliate, via his separate company, Boyd Sports LLC. Terms were not disclosed. The seller was Gov. Haslam's brother, Pilot Flying J CEO Jimmy Haslam, who bought the Cleveland Browns NFL franchise a year earlier.
Radio Systems' corporate board includes some executives who are currently with consumer-products companies, or with advisers and sponsors including TSG Consumer Partners, Telegraph Hill Partners and mTerra Ventures, according to its website. The board also includes members with prior experience with Deloitte & Touche, Morgan Keegan (now Raymond James) and Bain & Company, among others. In 2006, Radio Systems reportedly accepted $30MM investment from TSG, but eventually bought-back that equity.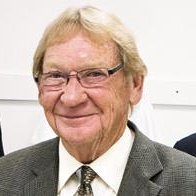 Tom Boyd
Boyd is a son of serial entrepreneur Tom Boyd, who is the founder and CEO of both EDP Biotech and BioPet Vet Lab, which are respectively focused on immunodiagnostic-testing devices for humans and animals (with a colorectal cancer assay now said to be advancing); and, on animal genomics (particularly DNA testing) for livestock and pets. Tom Boyd previously founded and operated for nearly four decades Fi-Shock (a brand now owned by Woodstream Corp.) which developed and marketed electric fencing for livestock. Randy Boyd is a member of the board of EDP Biotech.
Among numerous awards and other recognition the younger Boyd has received for his business achievements and philanthropic contributions was Ernst & Young's 2008 Entrepreneur of the Year for the Southeast.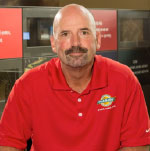 Willie Wallace
Prior to Boyd's recent addition to the Haslam Cabinet, Boyd shifted from CEO to executive chairman of Radio Systems, and the company elevated former COO Willie Wallace to CEO.
The RSC/PetSafe website notes that Wallace, who joined the company in 1995, and Randy Boyd once fled together in the "Running of the Bulls" in Pamplona, Spain. No hint is offered regarding where such bravado might next break out.
Randal D. "Randy" Boyd and his wife of 30 years, Jenny, have two sons, Harrison and Thomas. In addition to his UT management degree, Boyd earned a Master's in Liberal Studies from the University of Oklahoma, in 1988.
VNC online research show that law firms that have been retained by Radio Systems over the years have included Waller Lansden Dortch & Davis; Baker Donelson Bearman Caldwell & Berkowitz; and, the former Stokes Bartholomew Evans & Petrie (since merged into Adams & Reese).
According to an SEC filing, at the time of RSC's contemplated IPO, Coopers & Lybrand was its auditor. C&L later became part of PricewaterhouseCoopers, PwC. VNC
.last edited 0628 27 July 2019