LEADERS of early-stage startups and other businesses focused on innovating for facilities-management and mechanical-electrical contracting markets are invited to apply for possible admission to a co-development program now being launched by seven major incumbents in the sector, including the locally based Lee Company.
Applications for inaugural entry into the program -- dubbed the Innovation Partners Exchange (IPE) -- are due by March 30, 2020. Application here.
Further details regarding the timeline for selection of participants, and the targeted date and manner of inducted companies' presentations to IPE members have not yet been published. The seven partnering strategics are listed later in this story.

Lee Company President and CEO Richard Perko told Venture Nashville that innovative companies that are accepted to the IPE program will have opportunities to explore forming bilateral co-development agreements with one or more of the seven CIG companies.
Tech companies that participate in the IPE program alongside one or more CIG members are likely to experience "a shorter path to success," said Perko.
The CEO explained, "We give them business intelligence and resources to assist them in tailoring their technologies to our industry by allowing us to codevelop with them. We [CIG members] typically 'invest' via sweat equity, technical resources, etc., and if all goes well, [we] offer them contracts for services in the end. Due to national footprint and reputation of the companies [in the CIG], codeveloping technologies with us virtually opens the door to ubiquity in our industry."
Asked about capital to further these aims, Perko confirmed that "strategic investments are not out of the question."
Word of Lee Company's innovation and market-access initiative with peer strategics around the country comes at a time of growing recognition of the the life-or-death importance of startups and other innovators gaining earliest possible access to potential customers and other market influentials.
This has, for example, been reflected in our recent reporting on Launch Tennessee and on the new SyncEC regional program in the Tennessee Highlands. During the past five years, "market access" support and mentoring have been rediscovered as being as important as financial capital for startups, spinouts and corporates reinventing themselves.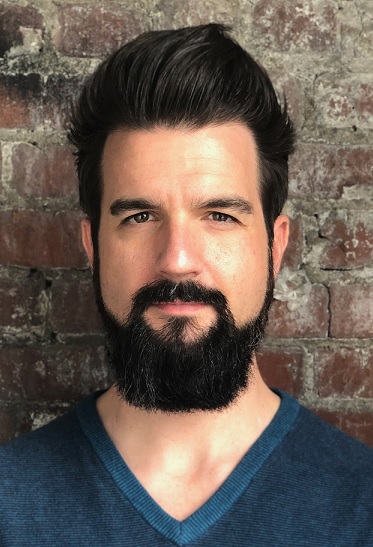 Aaron Salow
About six years ago, Lee Company began a relationship that evolved into a collaboration with Nashville tech entrepreneur Aaron Salow, founder of XOi Technologies, which employs a range of workflow automation, computer vision, machine learning and natural language processing to provide a field services force multiplier.
"What began as a cold call [by Salow] turned into a mutual mentoring and melding of the minds on how to improve our service offering and offset a skilled workforce crisis in our industry," said Perko.
"We just had an agreement that I would open up our company to him to explore and work to offset some of our pain points and needs, if he would deliver the product to mitigate them. And he did. We then took it to my CIG partners, many of whom bought in," becoming XOi customers.
"XOi is no longer a startup and I'm confident that Aaron would state that his relationship with us and utilizing this type of incubation process greatly lowered his success curve and allowed him to get to market faster with a better product than if he'd have gone a more traditional route studying the industry from the outside, developing a product, and then trying to penetrate the industry," Perko added.
Indeed, subsequently reached for comment by VNC, Salow at one point said flatly, "our Lee Company relationship has been paramount to any success we've had."
In promoting the new IPE program, Lee Company has also been highlighting its co-development relationship with Discovery Sound Technology, which offers an ultrasound diagnostic platform marketed for the HVAC sector, with emphasis on electromechanical equipment. Its Discovery Platform is complemented by cloud-based analytics.
Timothy Darrah
Venture Nashville also contacted Timothy Darrah, co-founder and CEO of Intelligent Systems LLC, which offers a machine-learning and predictive solution for monitoring and management of indoor air quality and related HVAC equipment health.
As VNC previously reported, Darrah recently won a $25,000 Sohr Grant for his startup, in a competition hosted by the Owen Graduate School of Management at Vanderbilt University.
Darrah said today that while he'd heard Lee Company had some interest in tech innovation, he had not previously heard details of the IPE program, and he plans to look into it.
Darrah added that he is not aware of similar co-development programs focused tightly on this space, although there do exist corporate innovation, incubators, accelerators and other programs in operation elsewhere.
VNC research shows, for example, that Connecticut-based PropTech (property technology) will soon pick five companies for its program, application deadline March 15.
Meanwhile, there are vertical-agnostic corporate innovation programs -- such as Founderspace in the Bay Area; and, an array of programs focused on specific verticals, such as Lab2025, which is based in Nashville and focused on the healthcare sector.

VNC notes that the CIG consortium's areas of highest interest (below in this story) include topics of potential interest to a wide array of local businesses. For example: As previously reported, Nashville-based startup HeroWear offers an exosuit that can reduce worker fatigue and injury on the job, which could help solve for safety and productivity issues.

The seven strategics participating in the IPE program are each decades old and privately held, with multigenerational family involvement.
They refer to themselves collectively as the Contractor Innovation Group (CIG). Neither IPE nor CIG is currently registered as a business entity.
Detailed information on the IPE program is currently hosted only on a landing page within the Lee Company's website.
Collectively, the CIG companies say they represent about $2BN in annual revenues and roughly 8,000 employees. Lee Company has about 1,500 employees and $300MM annual revenues.
The consortium members are:
The IPE information hosted on Lee Company's website makes clear that consortium members have zero interest in companies, brands, products or services that are already widely established in markets and segments of greatest interest to members of the CIG. Details on non-interest here.
In contrast, the IPE very much welcomes opportunities centered around companies with offerings that have yet to be thoroughly vetted and which could use the help of industry partners.

VNC's paraphrased list of the strategic companies' "Areas of Interest" appears below (full original list available here):
Advanced fabrication technologies
Alternative large-scale materials & methods for field service & construction
Artificial intelligence
Augmented Reality, Virtual reality
Autonomous vehicle programs focused on mobile service or material/parts delivery
Blockchain applications for this industry
B2B: novel tech-platform integrations
Construction productivity technologies
Engagement and wellness technologies for mobile workers
Energy/power: Renewable & alternative energy production & storage
Energy/power: Micro-grid/self-contained energy grid for buildings & campuses
Field service productivity tools and technology, hardware, materials
Fintech: Innovative merchant services/banking technology for field service
Fleet technology innovations
Holographic projection
IoT applications for the CIG's industry
Logistics technology for tracking materials & personnel
Next level, seamless intuitive integrated building automation/security systems
Regtech: Regulatory compliance/environmental impact technologies
Remote diagnostics tools and predictive analytics
Remote environmental monitoring
Robotics companies focused on specialty fabrication and construction
Robotics and drone companies focused on industrial material handling & logistics
3D printing technologies for field service, construction, mechanical fabrication
Wearable and other productivity and-or safety technologies
Lee Company CEO Richard Perko has served a total of more than 21 years with Lee Company, according to his LinkedIn. He earned his MBA at Auburn University in 2017 and his bachelor's in mechanical engineering at the University of Memphis in 1996.
In January 2016, Perko succeeded now-Tennessee Governor Bill Lee at the helm of the company created 76 years ago by Gov. Lee's father, Leon Lee, who died at age 81, seven years ago this month.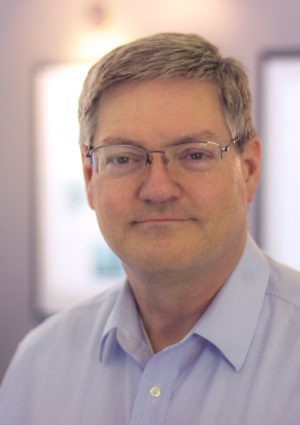 Tom Goddard
VP-IT Tom Goddard has been with Lee Company 12 years. His earlier career included two decades in engineering with Wright Industries, which sold in 2000 to RTS, Robotic Technology Systems (UK).
Rob Ivy
Among other posts, Lee Company CFO Rob Ivy previously served as an administrative partner and CFO of Salix Ventures, the former healthcare-centric VC.
The Lee Company team also includes Robert Lunny, SVP for facilities maintenance and management. Lunny previously served four years with 20|20 Research, the Nashville qualitative research firm; and, he co-owned a firm that offered a "continuous improvement platform" for improving organizational processes and performance.
Venture Nashville welcomes comment on this story. Please write Milt Capps via LinkedIn. VNC
. last edited 0618 12 March 2020
---