Updated: April 22, 2015 The General Assembly adjourned with no new funding for the LSTN program. -Ed.
THE LIFE SCIENCE TENNESSEE (LSTN) annual visit to the General Assembly on Capitol Hill during March 17-18 is shaping-up to be more than a field trip.
LSTN is "continuing to increase our role and up our game" in pursuit of $85MM in state funding that would over several years produce additional capital for bioscience growth in Tennessee, said Steve Bares, chairman of the LSTN board of directors during a March 5 VNC interview.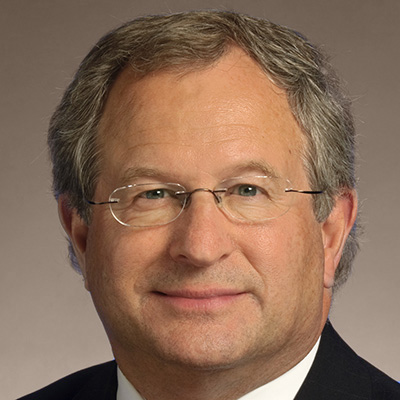 Rep. Mark White
Spearheading next week's Hill foray will be Bares, other LSTN board members, and Hall Strategies Partner Abby Trotter, who serves LSTN under contract and is registered to lobby in its behalf.
Update: 0800 10 March 2010 - TN Rep. Mark White (83-Memphis-R) told VNC this morning: "I am supportive of the Life Science Tn Capital formation [proposal]. Even though most funds come from private sector it is important that Tennessee show support with capital dollars as a state wanting to lead the way in research and job creation. [Memphis Bioworks Foundation] in my hometown of Memphis is an example of successes in the industry. Tennessee has made a large footprint in Bio and tech research in the last three years and we need to continue with the momentum."
As previously reported by sister-site Venture Tennessee, the LSTN agenda contains these items:
► A four-year, $40MM grants-matching program offering as much as $3MM for each company that receives small business innovation research (SBIR) and/or small business technology transfer (STTR) grants.
► A Venture Capital-matching program in which the State of Tennessee would match with $1 each $2 invested by qualified Venture and Angel investors in emerging companies, up to $2MM per portfolio company, involving a total $40MM over four years. This would be modeled after the INCITE program that has been sponsored by State Economic & Community Development (ECD) and administered by LaunchTN.
► A proposal calling for $5MM in funding for an initiative that would support lifescience accelerators and improve stakeholder awareness of investible Tennessee companies.
The above-mentioned INCITE program is administered by LaunchTN for ECD and will soon have exhausted its initial $29.9MM in U.S. Treasury funding.
A second round of such Treasury funding has been proposed in the budget the Obama Administration recently sent to Congress. However, given Congress-White House contretemps, the fate of that item, which is said to enjoy at least a modicum of bipartisan support in Congress, remains unknown and, thus, at risk. Earlier related story, here.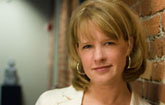 Abby Trotter
Trotter told VNC that LSTN's proposals for capital formation are not designed to benefit solely the life-sciences sector, and could address opportunities in all industry verticals. That approach, she said, is consistent with the manner in which prior Tennessee initiatives -- for example, the TNInvestco program -- were enacted, and in which the INCITE venture-matching program has been conducted.
In its recently published State Policy Brief, LSTN said, "The Life Sciences industry is uniquely capital-intensive. Life Sciences companies must invest a significant amount of money on the front-end for a drug or device to make it through development, proven clinical trials, and finally, FDA regulatory approval. That being said, investment in high technologies yields proven results, bringing jobs, as well as safe, effective drugs and therapies for all patients. For example, the State's TNInvestco Program, which injected $140 million into high-tech companies, created almost 700 new jobs, many in the life sciences. It also spurred innovation at academic medical centers. Vanderbilt [University], for example, created 15 start-up companies in 2014 compared to 1 in 2011. But if Tennessee aims to continue on the trajectory of becoming a hub for life sciences business, we must invest in new programs to maintain the momentum."
Bares made clear in his remarks during the October 2014 annual meeting of LSTN that he and his board are determined that the organization will "become excellent in our advocacy role."
Bares and Trotter told VNC that LSTN does not yet have sponsors for legislation to provide the support the association seeks, but LSTN is on the lookout for such opportunities and is steadily engaging legislators on the matter. They do not pretend that success this year is do-or-die, and say they plan to persist, regardless the outcome in this session.
LSTN is also reaching out to some potential grassroots allies, to establish or strengthen relationships ahead of any legislative push that might seem opportune, Trotter acknowledged. For example, LSTN has contacted some of the state's nine regional entrepreneurial accelerators, she said.
Despite an auspicious founding 16 years ago, in 1999, LSTN (originally known as Tennessee Biotechnology Association) was not viewed as having much impact on economic-development, or related policy or capital formation, during most of its first decade of life.
However, during the past six years -- beginning, that is, about the time of the passage of the State's TNInvestco capital formation program -- its formal and informal leaders have been ratcheting-up their calls for greater support of Tennessee biosciences growth.
For example, in 2009, LSTN Chairman-to-be Joe Cook Jr. spoke of the industry's potential and the benefit of the TNInvestco program. In 2010, LSTN Chairman-to-be Sam Lynch urged more emphasis on technology transfer. In 2011, the association called on newly elected Gov. Bill Haslam to personally set priorities for life-science industry development.

The 27-member LSTN board includes Ted Townsend, chief of staff for State Economic and Community Development Commissioner Randy Boyd; and, ex officio, LaunchTN CEO Charlie Brock.
Bares is also president of Memphis BioWorks Foundation, which has within its portfolio both Innova Memphis, a VC with an affiliated TNInvestco fund; and, the new EPICenter entrepreneur initiative in Memphis, among other endeavors.
Hall Strategies also provides "internal" communications services to the state's 10 TNInvestco funds and their relatively informal "steering committee," facilitating the funds' coordination, as needed.
Hall's assignment does not involve public-affairs or legislative work, according to a source familiar with that work. VNC