Updated: Beth Krauklis said in an Oct. 7, 2021, update that the firm had raised $528K in its Seed-B raise, with goals now including completing its Seed-B at $1.5MM, and deploying LifeFileZ 2.5 by EOY 2021. 12 Aug 2021 - Locals LifeFilez and Rare Disease Data Trust are in the 2021-22 Project Health cohort at Nashville Entrepreneur Center, announced today here. Our original July 22, 2020 story is below. -Ed.
Startup LifeFileZ Inc. has raised roughly $1MM in Seed-A capital and is now raising a targeted $3MM in Seed-B.
The company's emerging business and consumer offerings via web browser, smartphone, laptop or other mobile device enable advisors, businesses and institutions to securely, privately and easily collect and share vital documents and other digital assets.
Participating in a recent interview for this story were LifeFileZ Chairman and Co-founder Steve Little DBA MBA and Co-founder and Director Phil Gibbs PhD, both based in Nashville, and Denver-based CEO Beth Krauklis.
Steve Little DBA
Chairman Little confirmed the Seed-A round included a sizeable chunk from Nashville-area investors, and said that some current local investors are likely to participate in the Seed-B.
The Seed raises are to fund advancement of the LifeFileZ platform and team buildout, including appointing a full-time chief technology officer (CTO) and key sales and customer support roles.
The company -- website here -- is marketing its offering stepwise into synergistic B2B2C and B2C markets, to afford users ready access to secure collections of vital documents and related digital content.
The platform has been created to enable individuals, families, advisors and other authorized users in collaborating and engaging around shared digital assets, ranging from insurance and financial documents, advisor contact information, care directives, last wills and testaments, videos or photos, letters to family and other valued items.
The company's B2B business development priority is currently assigned to onboarding professional advisors for a LifeFileZ pilot campaign that is scheduled to begin in Q4 this year.
Immediately, the team's industry-agnostic growth scenario calls for first enlisting about two-dozen potential strategic advisory partners in such fields as estate-planning attorneys, wealth/financial planning advisors, accountants, insurance firms, and mortgage firms. With a longer view, the company is also addressing opportunities in healthcare and other complex, heavily regulated sectors.
LifeFileZ aims to enlist at least four organizations with advisors who deal with individual clients as partners by the end of CY2020 -- with a total eight partners projected aboard by YE2021.
Those initial partnerships are expected to broaden market validation of LifeFileZ's role in improving the value and productivity of advisor-client relationships, while introducing advisors' individual clients to LifeFileZ consumer apps.
In addition, as LifeFileZ scales its distribution and generates the "network multiplier effect" it seeks, it expects to become well positioned to provide (in anonymized demographic, rather than individual terms), insights into consumer behavior for insurers, managed healthcare providers and others concerned with operational effectiveness, innovation, reduced waste and more.
In support of its pilot-stage advisors' clients -- and in anticipation of a parallel direct-to-Consumer push in 4Q 2021 -- this summer the company plans to increase onboarding of independent consumer end-users of its apps, which are already available in Apple/iOS and Android appstores.
In summer 2021, LifeFileZ is likely to begin a Series A raise of as-yet unspecified magnitude, ahead of a direct-to-consumer push later in the year.
Asked about competitors, CEO Krauklis cited 10-year-old NYC-based Everplans (Beyondly), which VNC research suggests generates $6MM+ revenue and has raised $17MM+ capital, including a $6.4MM Series A.
As a case-in-point, VNC notes that Everplans' investors have over time included Aegon (a TransAmerica unit); TransAmerica Ventures; Generator Ventures (an affiliate of senior care-oriented PE Formation Capital); Mousse Partners (NYC family office); RGAx (innovation accelerator affiliated with Reinsurance Group of America); and, among others, individual investor Anil Arora, a serial tech entrepreneur who in 2015 sold his fintech startup Yodlee to Envestnet Inc. (NYSE:ENV), of which he is now a director.
VNC online research spotted other relevant startups, including some with seemingly congruent visions, for example: FamilyDo (Malvern, partner-centric), Legacy Concierge (Santa Fe), LifeSite (SFBay), Yourefolio (Ohio), and Virtual Strongbox (NC).
For the record: Yes, examination of the cloud document, collaboration and engagement space inevitably touches on Box (BOX), Dropbox (DBX), Google (GOOGL), Microsoft (MSFt), Salesforce (CRM) and other major incumbents. MSFT, alone, does an average of six acquisitions each year and, by one estimate, has since it went public made more than 100 straight acquisitions in the U.S., alone, not counting buys in other nations or substantial minority stakes it has acquired (e.g., Comcast).
Though the majors don't seem to have assigned priority to deals involving true startups, the 2016 Salesforce acquisition of then-4-year-old Quip ($750MM all-in), chronicled here, certainly stands out.
Asked about likely exit scenarios, Krauklis first emphasized that growing the LifeFileZ user-base is Priority 1 for the next 12 to 18 months.
The CEO then said that her experience with SaaS ventures suggests LifeFileZ is likely to attract meaningful attention from of a range of potential sponsors and bidders after its Series A is completed and substantially deployed.
Though LifeFileZ investment has thus far been from founders and angels, the team has also had conversations with some VCs.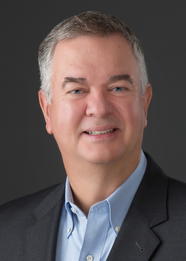 Phil Gibbs PhD
Backstory: In 2014, Gibbs developed the kernel of a business idea he dubbed "MySeniorDocuments," which was soon translated it into a preliminary website.
Next, Gibbs, who had previously created The Disruption Lab in Nashville to prepare executives for roles in corporate entrepreneurship and innovation, added MySeniorDocuments to a batch of business concepts, from which a Lab cohort of executives would choose an idea to flesh-out and launch as a true startup.
The Lab cohort deliberated and chose to focus on Gibbs' idea. Participating cohort members anted-up investments in the startup, and in 2015 the company was formally created as LifeFileZ LLC in Tennessee. In 2019, it became LifeFileZ Inc. (Delaware).
Its board members are all co-founders, including Little as chairman and Gibbs as director, plus Larry Bridgesmith JD (secretary), Ron Halverson PhD, and Brian Weldy.
Its co-founders also include Steve Braun, Charles Hagood, Jerry Kluft, and Peter Marcum.
Adel ElMessiry PhD
Adel ElMessiry PhD, a shareholder who currently serves as the startup's chief technology mentor and fractional CTO, oversees a team of 12FTE. Among other tech sectors, ElMessiry long been active in the blockchain arena. His earlier tech roles were at HealthStream, InVivoLink (HealthTrust/HCA), Utilize Health, and other companies.
The company's advisors now include attorneys with Chicago- and Denver-based Meyer Law. It banks with both Pinnacle Bank (Nashville) and Denver's Colleagiate Peaks Bank (Glacier Bank). Its accounting and related advisors are Jonathan Rogers CPA (Denver) and local Steve Meek of MyCFO, Franklin.
LifeFileZ also contracts with other Denver-area resources, including tech systems architect Anthony Guglielmo, PR Founder Brandy Whalen of Whalen Media and Mike Lindau of MJL Design. (In its earliest days, LifeFileZ had relied on Nashville web development from DevDigital and attorneys with Dodson Parker.)
Earlier this year, Denver-based BurstIQ and LifeFilez announced an integration partnership, whereby BurstIQ would support development of LifeFileZ distributed ledger technology (DLT) applications, employing blockchain cryptography. BurstIQ's press release emphasized use of "private, permissioned" DLT networks. BurstIQ, itself, is positioned as mainly addressing the needs of healthcare and adjacent sectors.
A year ago, the founders recruited Denver-based former consultant Beth Krauklis as CEO. She told VNC she expects to resume her regular flights to Nashville when exigencies of the pandemic subside. She said Nashville investors and others with ties to the company remain important assets for the startup's advancement.
Krauklis' earlier career includes roles in strategic consulting for startups, operations leadership, software and brand marketing, managed services (MSO) account support for multisystem cable operators, and e-commerce account oversight, among other duties. She graduated in 1997 from Florida State University. Her LinkedIn is here.
In addition to creating The Disruption Lab, Gibbs' career includes founding and leading several investment, consulting and operating businesses, including founding and serving three years as co-founder and CEO of E-Spaces, of which he remains a director. He earned his doctorate in organizational communications from Ohio State University; and, he holds degrees from Auburn University and Lipscomb University. His LinkedIn is here.
Chairman Little holds a DBA (Management) from Anderson University, an MBA from Owen Graduate School of Management at Vanderbilt University, and a civil engineering degree from Tennessee Technological University. He previously held executive roles with Ingram Book Company and was a principal in InfoWorks' strategic solutions group, and he served seven years as an assistant professor-management at Lipscomb University, according to his LinkedIn.
Asked whether LifeFileZ, which was conceived as a pilot for Disruption Lab participants, might become a model for further spin-ups from the Lab and-or its corporate-innovation partners, Gibbs said that is likely to get further consideration. VNC
. last edited 0648 23 July 2020
---