Update: 8 Oct. 2019: Kemberton announced acquiring specialized RCM company Advanced Patient Advocacy of Columbia, Md. Our Aug. 2017 story is below.-Ed.
KEMBERTON Healthcare Services CEO George Abatjoglou is moving on several fronts to prepare the revenue cycle management services company for "material growth," in the wake of the recently announced control investment by Philadelphia-based LLR Partners.
Abatjoglou said that among immediate plans for the 9-year-old company based in Brentwood near Nashville are recruiting a successor CFO, picking both accounting and marketing firms, vetting potential rollup targets, licensing new technologies, and expanding its salesforce for "material" business-development impact.
Kemberton Co-founder and former CEO Brandon Rife is now the company's president and a director. Co-founders Cody Clayton, CFO, and Chris Roark, COO, continue supporting the company through its transition period, said Abatjoglou.
Kemberton has about 110 employees, all but a handful in the Nashville area.
The CEO said he has recruited former LLR portfolio company colleagues Bob Donnelley and Bill Sweeney to serve as EVP business development and CTO, respectively, within Kemberton. The CEO's Linkedin is here.
Working with sponsor LLR Partners, Abatjoglou said Kemberton M&A interests include add-ons that bring new "nichey" components for its technology platform, which enables delivery of Kemberton specialized services for reducing accounts-receivable days and improving ultimate reimbusement outcomes.
The company also intends to rollup other service businesses focused on maximizing hospital or clinics' reimbursement under healthcare insurance, or via complex motor vehicle accident claims and workers' compensation claims. In its May 30 announcement of the Kemberton transaction, the company said its acquisitions would be "strategic."
Terms of LLR's proprietary transaction with Kemberton have not been disclosed. Abatjoglou told Venture Nashville the transaction represented a proprietary deal, rather than an auction.
Though LLR obviously aced any would-be competitors on this outing, rising interest in and valuations for RCM and related deals are widely reported (related local note here).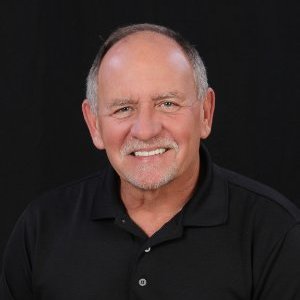 EnableComp's
Jim Lackey
Brentwood-based EnableComp (Complete Holdings) is said to be in-play at this moment, according to several sources. EnableComp works with more than 550 hospitals and health systems.
[Updated 4 Aug. 2017 - Primus Capital announced its recap of EnableComp, which will be led by President/CEO David Jones.-Ed.]
EnableComp's co-founder and Chairman CEO Jim Lackey is, we are told, now involved in a sale process, in which he is said to be advised by a team from Brentwood Capital Advisors (BCA). Bankers Tom Wylly and Nick Carteaux of BCA have not responded to VNC queries placed this afternoon. Lackey declined to comment.
Earlier this year, Franklin-based Medical Reimbursements of America (MRA), active on the auto accident and workers' comp sides of things, was acquired by PE Riverside Partners, Boston.
In 2Q this year, Brentwood-based Entrada Inc., an RCM player positioned on mobile solutions to improve practice management, sold to NextGen HIS (Quality Systems), in a $34MM cash deal.
The national list of deals is getting longer: In the past 24 months an affiliate of listed MEDNAX acquired Texas-based Alegis Revenue Group, which reported at the time serving more than 240 hospital groups.
And, acquisitive Bolder Healthcare Solutions -- just up the Interstate in Louisville -- acquired sector entrants Healthcare Receivable Professionals (Georgia), Business Dynamics (NY), The ROI Company (Md.) and Avectus Healthcare Solutions (Miss.), among others.
LLR was founded in 1999 and has reported raising more than $2BN across its first four funds. It had $1.7BN CUM as of Dec. 31 and did 9 PE deals in 2016, according to the Philadephia Business Journal. Pitchbook reported earlier this year that LLR had raised at least $200MM toward its fifth fund.
LLR target sectors in addition to Healthcare include Fintech, Business Services, Education, Security and Software.
VNC research indicates LLR is an active thought-leader, for example, convening a private annual Healthcare industry summit and participating in industry studies of fintech and other sectors.
Kemberton was advised in the transaction by bankers with Silvermark Partners, in Nashville.
Abatjoglou said Kemberton's advisors also include attorneys with Bass Berry & Sims and Reliant Bank, in Nashville. If debt is used in M&A, other banks may be called upon.
LLR Partners' advisors include attorneys with Morgan Lewis. Interactive and PR agencies will be reviewed, including Aria Marketing of Newton, Mass., with which the CEO said he has previously worked.
Though VNC had no access to market estimates for tech-enabled RCM blended-services companies, an April 2017 report by Grand View Research pegged the 2016 global market for RCM generally at $23.6BN, reaching a projected US$65.2BN by 2025.
Abatjoglou told Venture Nashville he already loves the city, which he sees as "a healthcare mecca" that is also attracting "a talent pool of kids coming here fresh out of college," as well as musicians and other creatives who display "an incredible work ethic," but who are "also are just good people who know how to have fun and enjoy life."
Though it's a tough call for parents of three teen-age daughters, the soon-to-be 47-year-old CEO said he and his wife have naturally begun discussing the notion of relocating here from Boston.
Meanwhile, he said he already finds himself hoping Nashvillians "can maintain the same sort of vibe and culture they have now," even as the city begins to resemble Atlanta and other major cities. VNC
. Last edited 1134 4 June 2017
---