PERCEPTION HEALTH LLC entrepreneur Tod Fetherling's latest data startup, long anticipated in some quarters, has launched with healthcare analytics allies and eyes selective acquisition opportunities, Fetherling confirmed for VNC.
Fetherling said this is the "opportune moment" for data plays in the healthcare arena, and his goal is to "create a market leader" in the sector. He said he has potential M&A targets in mind and is circulating his business plan to potential M&A partners.
Meanwhile, to gain access to a "full continuum" of products and generate momentum, Fetherling confirmed his company is collaborating with Knoxville-based PYA Analytics (which maintains close ties with Oak Ridge National Laboratory and the University of Tennessee).
In addition, he confirmed he is also sharing services with two closely aligned healthcare data-oriented companies based in Nashville -- XSolis LLC and Advent Health Partners Inc.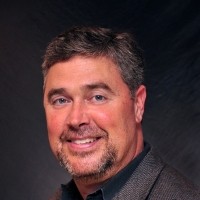 Tod Fetherling
and the other local firms are, according to their websites, to varying degrees focused on various data types, analytics, care coordination and other functions -- and, they are quartered of different floors of the same building on Nashville's Plus Park Boulevard.

Fetherling asserted that a consolidation move is overdue in healthcare technology, generally, and M&A in the data/analytics segment should be accelerating. The sector is mysteriously "hesitant right now, for some reason," said Fetherling.
While he expects M&A to produce velocity in his new business, he said he'll be cautious not to overpay.
Details of 's product and services offerings are only now emerging. Fetherling said he did not anticipate that his remarks during a panel discussion in yesterday's INVEST-TN conference at the Music City Center would trigger news coverage. Thus, he said, the company's website is not yet fleshed-out. For the moment, the Advent and XSolis websites seem skeletal, as well.

Joey Jacobs
Asked whether he seeks to emulate Franklin-based Acadia Healthcare CEO Joey Jacobs in aggressive M&A, Fetherling said that while his efforts would probably be on a smaller scale, he views Jacobs as a mentor, dating back to their overlapping years with HCA, and he believes Jacob's consolidation approach makes sense.
He is personally funding during its stand-up phase. On Wednesday, the company signed an undisclosed hospital client, which put it into cash-flow positive territory. He'll said he'll continue that organic-growth push.
But, should M&A opportunities require outside capital, Fetherling said he is likely to turn first to Angels and later to Venture firms. Asked whether the fund-raising environment is conducive to his plan, he said, "I could go raise as much money as I need, right now," he said.
In his latest gambit, Fetherling said his advisors are attorney Roger Alsup and Ed Lanquist of Waddey & Patterson, the Nashville IP law firm. He has long relied on local Parker, Parker & Associates for accounting. He banks with Pinnacle Financial. He has no PR counsel at present, but noted that he has long-standing relationships with such firms as Jarrard PR and Deane Smith PR.
Mike Cerino is CFO of XSolis/Advent, and it was Cerino who registered Fetherling's company with the State, effective Aug. 1, according to LinkedIn and state records online. Mat Gaskins is that company's VP-Technology operations, and he has prior experience with AIM Healthcare and HCA, among others.
Fetherling is also assisted by an intern, and said he will soon announce his own technology chief, a man who has given notice with his current employer, but is not yet onboard .
Fetherling recently cut-back his role in healthcare data startup Stratasan, ahead of ramping-up Perception Health.
Fetherling told VNC yesterday he sees no direct competition between Perception and Stratasan, given that, in his view, Stratasan provides marketshare-oriented services to hospitals, while focuses on helping hospitals build physician networks and on medical coding tools and systems. is not soon likely to view Stratasan as a target, because 's needs are different. He did not rule-out some future combination.
Stratasan co-founder and COO Jason Moore declined to comment on the matter, Thursday evening.
As reported by VNC Sept. 11, Stratasan's owners include, in addition to Moore and Fetherling, XMI High Growth Development Fund (a TNInvestco fund affiliated with XMi Holdings); Rolling Hills Ventures (an affiliate of Clayton Associates); and, Michael Burcham (CEO, Nashville Entrepreneur Center-EC). XMi's Jim Phillips became its chairman at the turn of the year, said Moore, who declined to discuss controlling interest.
Burcham also is exploring his next venture, he told VNC this week. He has a prime concept in mind and has consulted with "about 50" people regarding the idea. In July, VNC reported Burcham's interest in eventually returning to the entrepreneurial path, after he's achieved the next inflection point in the EC's development, and the top job becomes focused on sustaining, rather than creating the enterprise.
Fetherling, 49, said that he and his wife have four children age 15 and under. VNC